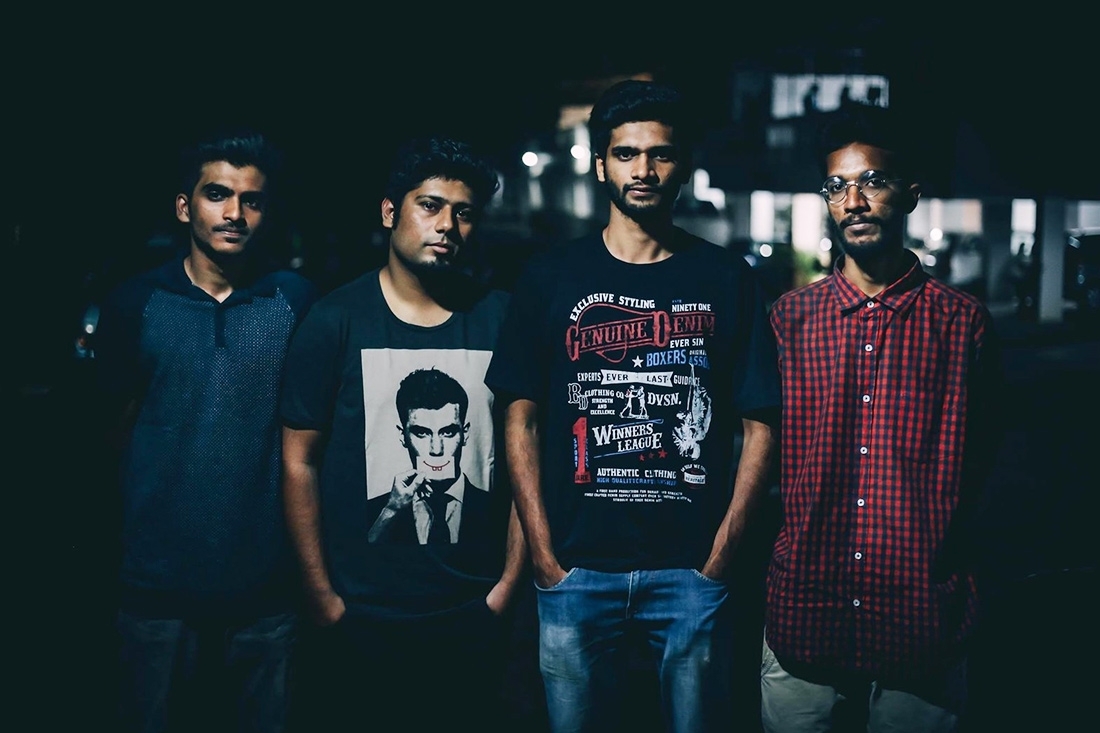 A self-proclaimed anti-thesis to A cappella, Celestial Teapot doesn't shy away from defying their own reserves in music. Hailing from Pune, the four-member act comprises Kartikeya Dixit, Nishant Karve, Tushar Verma, and Ashwin Naidu. Predominantly experimenting with instrumental rock, they continue to create genre-defining records for the more than five years that they've been a band. With influences spanning the likes of Tool, Porcupine Tree, Karnivool and Guthrie Govan, one would easily be curious about how this all ties together for an instrumental act. But rest assured, it seems like they know what they're doing and lucky for us, we get to find out what that is exactly.

Experimental prog-rock doesn't begin to cover the extent of your sound. Could you elaborate on the kind of music you like to bring to your audience?
Classifying our music into a genre hasn't ever been out strongest suit. As we keep writing new songs there is never any bias as to how it needs to sound. All our songs are pretty much an expression of our internal feelings and questions and more like a musical conversation between the four of us which is mainly built upon a feeling that one of us expresses in a piece and everyone else tries to compliment it to bring it out further .

Your last album, One Big Sky came out in 2015. What have you guys been working on since?
Since 2015 we've focussed quite a bit on touring and getting the songs out there. We've managed 3 short tours since and covered as much ground possible. We've played some fabulous festivals like Harley Rock Riders and Into the Void which were a surreal experience. We have now begun the writing of a new album and released a single called 'lumens' last month. Our songs usually go through a lot of contemplations and reruns before we finalise it so the next album is going to take some time.
Since its inception, Celestial Teapot has been composing post-rock and instrumental tracks without any lyrics, save one. Do you see yourself diverting from this genre which in itself is pretty rare to come by?
While post rock and instrumental has picked up recently and there are amazing artists both in India and abroad doing fabulous work. We are still open to any additions to our sound as long as it serves the song. As mentioned earlier it really isn't about the genre for us. We might divert a little to harbour a new sound but these are all maybes and for now we're sticking to our roots. But it's an open invitation to anyone who wants to collaborate and can add a different dimension to our sound.

What made you decide upon an almost exclusively instrumental sound in the first place?
Instrumental music has one major plus compared to anything else. It doesn't force anyone to feel a certain way. This makes is challenging and beautiful because we want the audience's to connect to the songs in their own way and draw from their experiences to connect to our songs. This exchange of ideas where our experiences connect to someone else's in a unique way is the reason we choose to be instrumental.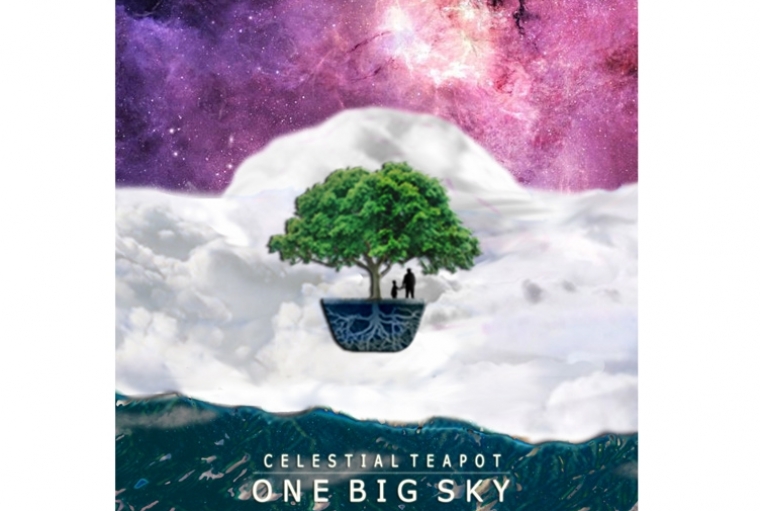 What does the creative process look like, when you're composing and recording music?
There is no set process per say. Everyone contributes to every song and it goes through many iterations before coming to life. But there is no chief songwriter position in our band.

Lumens is meant to depict the shift the band has been experiencing in terms of life and light. Tell us a little about your latest record.
Lumens is our newest single since our last album. It's quite different from the past few songs in terms of production and thought. It's a culmination of all that we have learnt as individuals and all our experiences since, good and bad. It's sort of a sonic description of how life has been since 'One Big Sky'.
How would you like, hope or expect people to react to the sound you deliver?
Since our music is a niche we hope to bring an experience to the people who enjoy this niche. Our shows usually incorporate a lot of visuals and it connects to what emotion each song taps into. We just expect people to enjoy first and foremost and probably help build stories in everyone's head when they listen to us.

Are there any particular milestones or goals towards which you'd like to steer Celestial Pot?
That's going to be one long list (laughs). We want to tour the world and play our songs to every audience imaginable, and having no language barrier makes this all the more exciting. We are fans of so many bands that it's hard to choose. But we all have a special place in our heart for Australian-based band, Karnivool. Playing somewhere with them would be first on our bucket list. We recently got to play a set with Skyharbor who have been a major inspiration and sharing the stage with them was out of this world. We hope to emulate their success and tour across the world for sure. Being instrumental we would love to be a part of films as well. We have done so in the past with AKS foundation in their short film 'Tell No One' related to domestic violence awareness and it's something we will cherish forever.



Text Shristi Singh