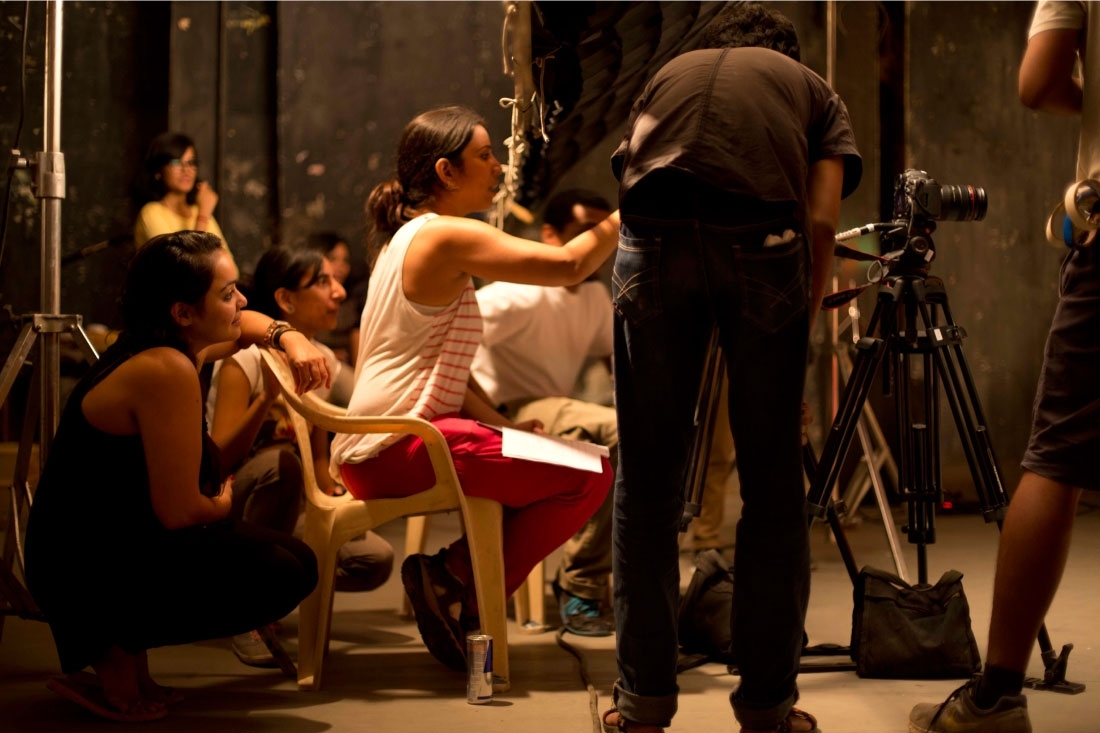 Music videos are the only visual connect an audience has to the artist. Which makes its making all the more important and a responsibility that only the most trusted are shouldered with. In this country especially, music videos haven't been explored to their fullest potential. One such director has been surprising all of us with absolutely stunning work in the field, showing us the power behind the combined medium of film-making and music.

Misha Ghose has been the talent behind several lauded concepts in the world of indie music videos. She's worked alongside quite a few pioneering artists born out of India's independent scene including the likes of Parekh & Singh, Dualist Inquiry and Your Chin. The dream-like sequences that each of their unique sounds have been translated into, stands testament to her unquestionable skills as a director and almost everyone would agree, have been throughly enjoyable. But has she always wanted to get into directing music videos? Yes and no.

'I've always loved films and music and to be able to do something that involves both is really ideal. I've grown up watching music videos that have awed me, some that have puzzled me, others that have made me laugh or think or just allowed me to get more involved with the song – and I guess It makes me happy that I get to make them now. Is it something I'd like to do exclusively – no. I would want to always make music videos but I'd like to make other stuff as well.'
Parekh & singh
I Love You Baby, I Love You Doll
Her style has been experimental from the beginning, whether it was the fun, stop-motion concept for Your Chin's Who Would have Thought or the impressive animation for the artist's Fighting the Sumo video - every frame rendered on the slides of Powerpoint and Keynote. Her more recent works include the surreal, hair-raising-in-a-good-way Violet for alternative-electronica artist Dualist Inquiry. Evidently, her style tugs on several concept strings, which makes us wonder how she makes sense of a chosen approach in relation to the specific music video which usually is a collaborative process involving the respective artists.

'It stems from how they visualise their song and then from there we just let the song take us in whatever direction it has to. With music videos it's a blank page when you start; you can fill it with anything and that really is the fun part. It could be a story or abstract imagery or just something that make sense to nobody other than you. The approach really depends on the song and the artist that you are collaborating with and of course the budgets available.'
Misha on the set of Who Would Have thought
Everybody fell in love with the feel-good and almost magical charm that I Love You Baby, I Love You Doll exudes and were rewarded with even more of the same with Parekh and Singh's latest music video for Ghost. Everyone including Wes Anderson, whose influences are unmissable in both. The filmmaker happens to be just one of the many notable visionaries who's work she's always admired and inevitably looked up to.
'I don't know if they influence my style really – but there are many directors whose work I really love. I'm a huge Michel Gondry fan. There's also Spike Jonze, Nabil, Hiro Murai. They all do amazing work,' Misha adds as she gives us a little glimpse into the making of the duo's latest music video.

'Ghost could have been a regular love story but we decided we wanted it to be a love story between a little girl and her lost dog. We all love dogs and we've all lost dogs and felt really really sad. We didn't want anyone watching Ghost to feel sad; we wanted it to be an adventure. I really enjoy working with kids, having them on set makes everything so silly and light. Prarthna, the little girl we shot with was great. She kept wanting to climb trees and run around. The same crew that worked on I Love You Baby, I Love You Doll worked on Ghost as well – so it was fun and a lot easier making it. We shot it over two days, in the outskirts of Calcutta."

With the videos for I Love You Baby, I Love You Doll and Ghost clearly running quite a few similar elements between them, the overall look and tone for the dream pop duo seems to be shaping up a certain way. It raises the question of whether this is an intended pattern for future videos, one that their audience will be identifying the artists with for a long time. 'This is the look the duo has intended for themselves. Even within this look and tone, there's really so much that can be done and it's quite exciting to think of what's next.' Misha adds.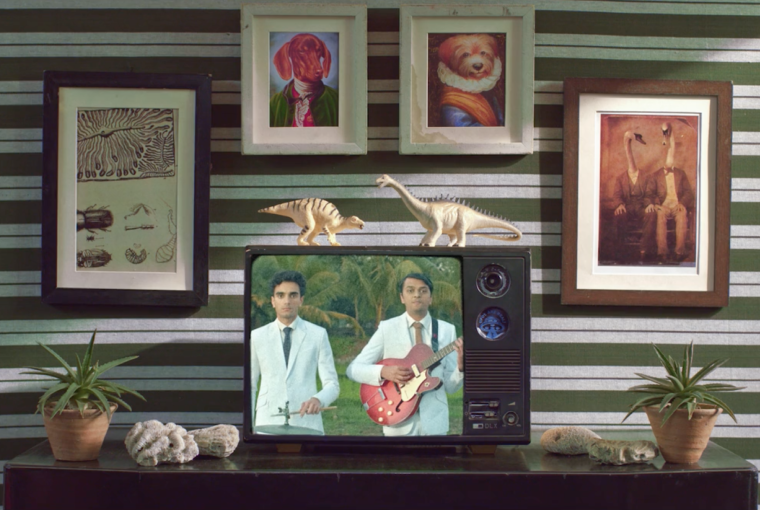 The extended question this poses, is about the true extent to which a music video is meant to fit in with the personality of its artists and whether the director feels restricted by this or more of the opposite. 'The music video is an extension of the artist and of course it should fit their personality. And if the personality is interesting enough there's so much you can do with it. I don't really feel restricted by it, I honestly feel it gives you an interesting framework to work within and to experiment with and go to all the possible places with it. And as the artist grows, as they should – so will their visual style.'

Lastly, Misha shares a few thoughts on today's indie music video culture and its entire scope. Especially in India, where from the looks of it, we do have quite the journey ahead of us. 'The independent music industry in India is at an extremely nascent stage. It's growing slowly but it definitely has a really long way to go. It is heartening that more and more artists are creating videos that are experimental and fun and not just using the age-old formulae; but budgets are still tight and artists are still struggling, so yes, there is a lot of space to grow until it actually becomes an organised industry that is churning out world standard music videos.'

Find more of Misha's work here.


Text Shristi Singh