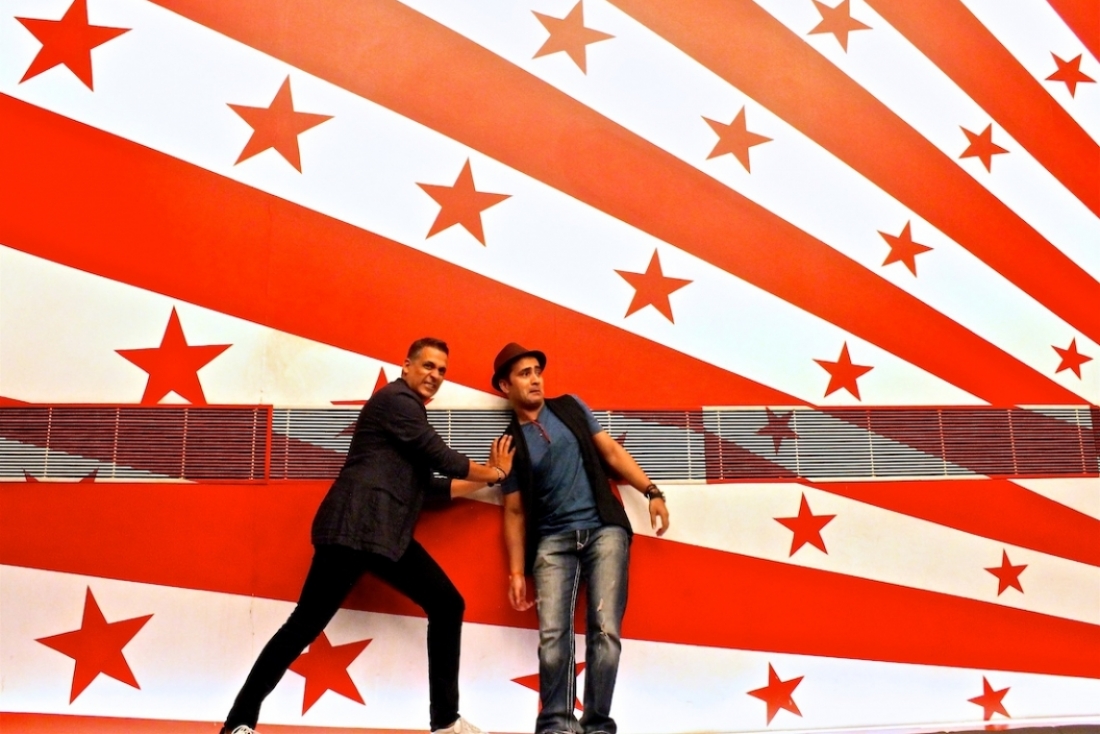 The Unplugged Project, is known for their live performances across formats – be it Corporate events, Weddings, Music Festivals, Colleges or even Pubs. The trio of Manish Gunthey (Vocalist and Guitarist),Aditya Jassi (Vocalist and Guitarist) and Ashwani Verma (Drummer) have one thing in common - their unconditional love for music. Having grown up listening to possibly all genres of music, The Unplugged Project is equally adroit in Hindi and English music, something that comes across not only in their mash-ups but their original songs as well.Till date the band has played more than 800 gigs across the globe and have the esteemed record of never having a bad show.The band has received rave reviews from Gargi College, Sri Venkateswara College, AIIMS, Kasauli Rhythm & Blues, Grub Fest, Horn OK Please Fest and many others. They are a serious bunch of musicians and songwriters and all of them write, compose and produce their own music. We interacted with them post the well received release of their first single Faasle.
Tell us a little bit about your journey, how it began and how has it been so far.
It all started around 4 years ago over a Karaoke session. Manish was hosting a Karaoke night at a pub in GK-2. Aditya had just walked in and decided to sing a song, because "it just seemed so much fun".
Aditya Jassi: There was immediate respect and admiration for each other's singing abilities and a couple of beers later, we were making plans to jam (since we both lived in GK-2 we were literally a stone's throw away). I was already working on a solo project with Universal Music India and was wrapping up my solo album and playing live with my band The AJ Project. Soon enough, we started playing a lot of acoustic-duo gigs.
Manish Gunthey: With each passing gig, we started getting bigger shows and that was enough to get the legendary drummer Ashwani Verma into the band. We then played a trio set for about a year and gradually the scale of shows started getting bigger. That's when we invited Vipin Sharma on Bass, Elton Fernandes on the Saxophone to join the band.
Aditya: The journey has been an absolute hoot. While everything has somehow snow-balled into something bigger, the sheer essence of the band stays the same - having fun in each other's company. It helps that our friendships have lasted a long time as well. Whether it's playing to an audience of 15 or 15,000, The Unplugged Project has always given it their all, day in and day out. Honestly, the real journey has just started and as AC/DC had put it, "it's a long way to top if you wanna rock n roll"
What does music mean to you?
Aditya: Music to us is life, hope, happiness. It is also our best friend and our master. We chill with it, have some fun with it and yet learn so much more from it.
What inspires your music?
Manish: Frankly, everything does. Our music is usually based on something that we feel or have been through. Be it the writing or compositions, it all stems from reality.
Please describe to us briefly the aesthetic of your music and what it intends to convey.
Ashwani Verma: Music is not what we do, it's who we are. We don't have a dress code or a sacred philosophy. We play anything that flows with the moment. Our songs are part of our experiences and picked not because they're hip today.

What is the story and was the creative process behind 'Faasle'?
Manish: I had this melody in my head that I'd been working on. It had a really cool country vibe to it. So I recorded the verse-chorus chord progression & melody on my phone and shared it with the guys. We have this WhatsApp group with the entire band where we keep bouncing ideas off each other. That was the inception of our first original song.
Aditya: I fell in love with his melody instantly and had an idea about the lyrics and remember calling him a half hour later with the lyrics. But somehow the meter just didn't go into that chorus. So I built on it with a different chorus melody and we used Manish's chorus as a bridge instead. While Manish was thinking more country, I heard a very pop sounding track. It's kind of like, everyone comes up with different pieces and funnily enough they all fit together.
Manish: That's the best part about music, it can be perceived in so many ways.
Ashwani: That's the cool thing about being in a band, it's always a team effort with ideas bouncing off of each other. The journey of making a song is so much more satisfying. The song started with Manish, went on to Adi, came to me and yet it was so seamless. No matter how experienced a musician you are, you still keep growing.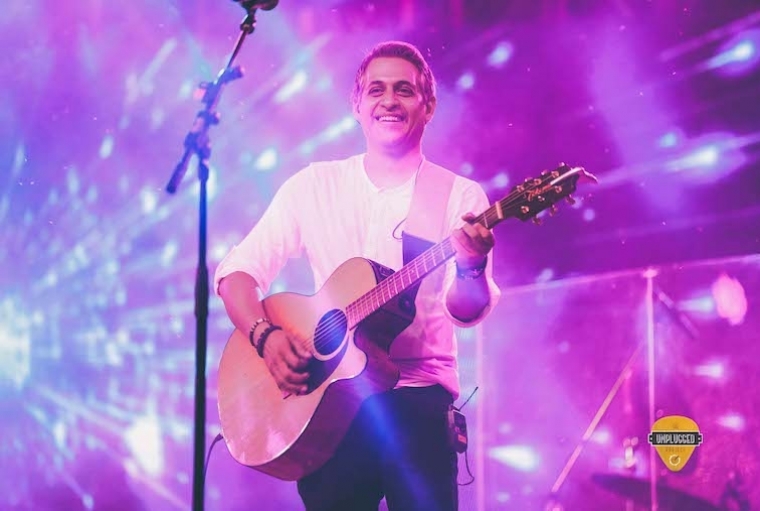 What are some of your early formative influences in terms of music artists?
Aditya: We all come from fairly diverse musical backgrounds. I grew up listening to a lot of classic rock and grunge. I'm a hardcore Led Zeppelin, AC/DC, Pearl Jam fan, to an extent I started copying Robert Plant's vocals in my initial rock n roll years. But I'm a sucker for Bryan Adams too. I don't think anyone has more melodies on 4 chords than he does.
Manish: I absolutely loved the guitar Gods – Clapton, Mark Knopfler, Don Felder, Primce and the likes. I am a huge Country fan too. Give me The Eagles or Marc Cohn any given day. Amongst Indian artists, I admire Bobby Cash a lot. He's a genius and a country legend.
Ashwani: I pretty much love all sorts of music but am a huge Dave Weckl fan. Of course, growing up learning the art of playing the drums you just HAD to follow guys like John Bonham, Neil Peart, Keith Moon and all. I love Jazz, Rock, Pop, EDM, Bollywood… everything.
Manish: However, the one common thing that we all share is our love for R.D. Burman and Kishore Kumar. In fact, the entire retro music era. That era had some absolute gems.
Aditya: And that is what reflects in our gigs as well. All those songs were so simple and beautifully written without being overly loaded with tracks and production. And that's what we try and bring to our shows – the simplicity of those songs with a little twist.
What does 2019 look like for you from here on?
Lots and lots of concerts- India and international; a few more original songs; hopefully put out a lot of content for our YouTube channel (we've been quite lazy as far as that is concerned). But basically become better musicians and just keep growing.

Text Nidhi Verma