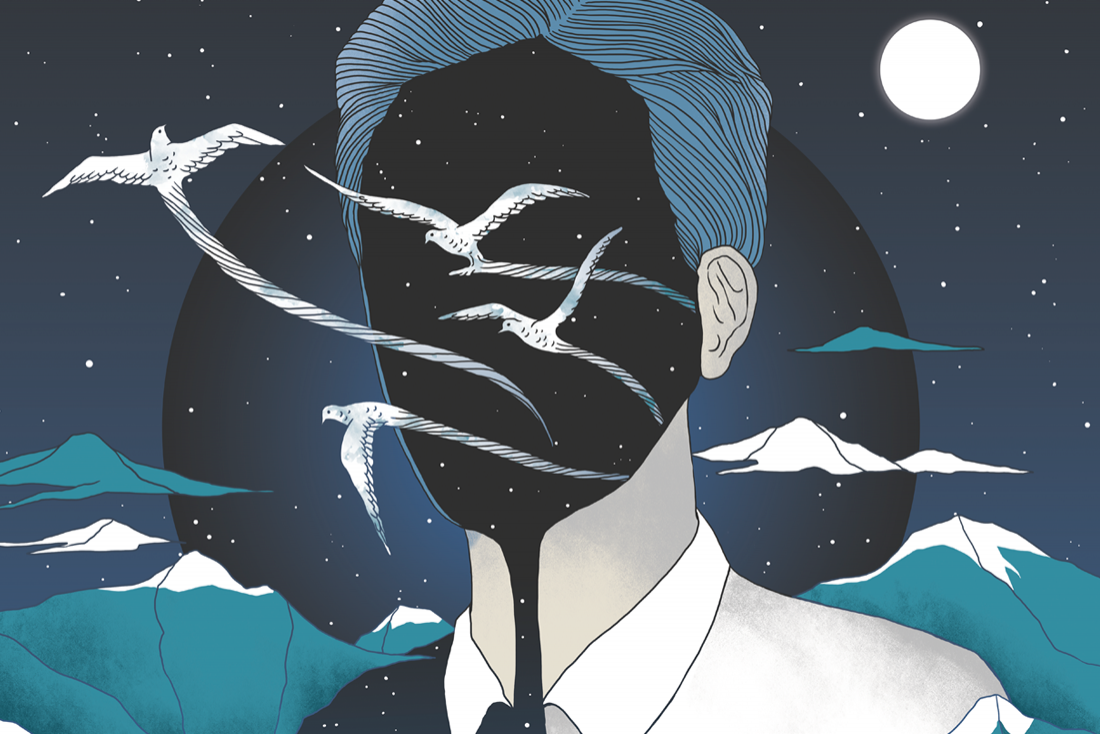 The four boys from The Local Train have come a long way, as individuals and as a band. Currently on what was formerly a nine-city tour, one of India's top indie rock groups are busy adding new dates to their schedule. And somewhere in between their hectic touring and upcoming album release, the band managed to spare a few minutes to discuss how they got to where they are today. From the ground-breaking debut album to one that's admittedly a bit more self-aware, The Local Train has been on quite a journey, and it's not what one would expect.

In what ways does Vaaqif stand out from your previous compositions?
The second album for any band is the make or break album. People have expectations because our first album Aalas Ka Pedh has a certain sound that people associate with The Local Train. But as a band we're still evolving and have a long way to go before we're able to establish our own unique sound. This learning process is what led to Vaaqif.
So while you can expect song writing that's inherent to TLT, you'll also get to hear us experimenting with a lot of new sounds and ideas. We're pushing ourselves out of our comfort zone and our aim is to keep growing as musicians.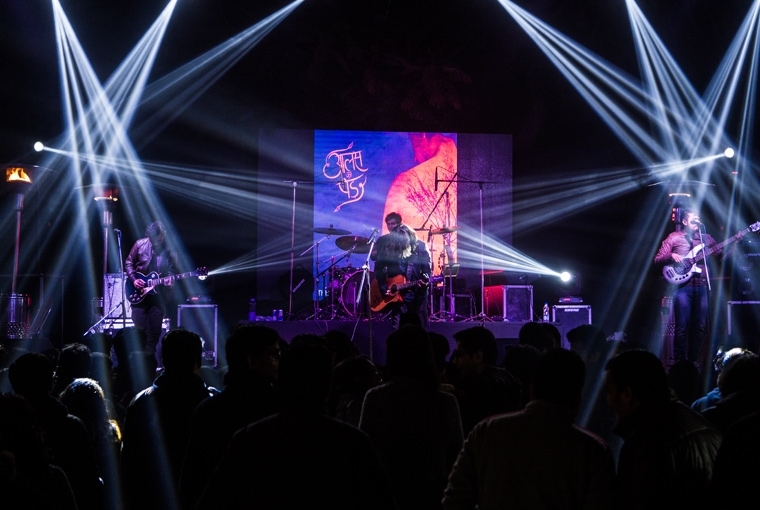 Image Courtesy: VisheshARTs
Could you tell us the story behind the album and the name?
Our first album took us over four years to release because we were struggling to figure out how to do things right. We didn't want to release something we weren't entirely happy with. We took our own sweet time through hit and trial, which finally led to the release of Aalas ka Pedh in 2015.
Vaaqif literally means aware. This time around we were a little more aware of how to go about things, our strengths and our shortcomings. We pushed ourselves to finish the album in six months and that's exactly what we did. Locked ourselves in and only focused on making sure we do justice to the album. It wasn't easy but we're happy with the outcome and it sure feels good to be releasing our second album on tour!

What was the most challenging thing about recording your new album?
Oh there's so many things that went wrong! And the whole process of recording Vaaqif is a testament to Murphy's Law. Guitar amps blowing up, new equipment getting stuck in shipments, laptops crashing, hard disks flashing! Every day came with a new challenge and it got so routine that it felt comical by the end of it.
But our biggest challenge was definitely not losing sight of our objectivity. When you're making the album you get stuck in the microscopy of parts and sometimes get completely disillusioned with how the song is working in entirety. You go to bed thinking what you've recorded were in fact, good parts but the next day you start by scrapping everything. We've scrapped layers, whole sections and even entire recorded songs in the process.
Alternately, what was the best part about working on Vaaqif?
We're an independent rock band in India, making our own music and touring the country. It might sound lame, but the job is the satisfaction. We enjoyed the entire process of making Vaaqif so much. And in the aftermath, we're certain of what we're going to do. We're just going to keep making more music and more music videos and play as many shows as we can.
Vaaqif helped us cross that bridge of uncertainty by being a crash course on how to create songs from scratch in such a short span of time.

What kind of music and sound can listeners expect from your second album?
Our latest sound is an amalgamation of ideas we've been meaning to write about. Lyrically, we've tried to cover a host of different emotions that inspire thought. We've matured as individuals and grown a little as musicians too, which reflects in our song writing. Our songs deal with issues such as self-actualization (Khudi) and facing troubled times. We've tried to emote the same in what is known as Aftaab. There are songs from multiple perspectives discussing the ideology of a non-believer and leaving behind regressive norms as opposed to ballads which function in a completely different space.
With eight songs in the album, we've pushed ourselves to widen our soundscape as well. But at the heart of it all we're a guitar-driven rock band, so people can expect punchy riffs, heavy drums, and powerful vocals.
You're currently on a 9-city album tour. Tell us how it's been so far.
It couldn't get any better! We've covered all nine cities and added another six to our roster. To be honest, it was far more hectic than any of us imagined it would be. If it wasn't for Spectal [our management firm] we'd probably sleep through and miss flights! We also want to thank all our fans of course, that showed up and made our tour so memorable. As of now, we've sold out the Pune, Bangalore and New Delhi legs of the tour. Bangalore gave us such a great response that we were forced to add another date to the tour.
Now with six new dates and counting we're hoping to make this as huge as it can get!


Text Shristi Singh