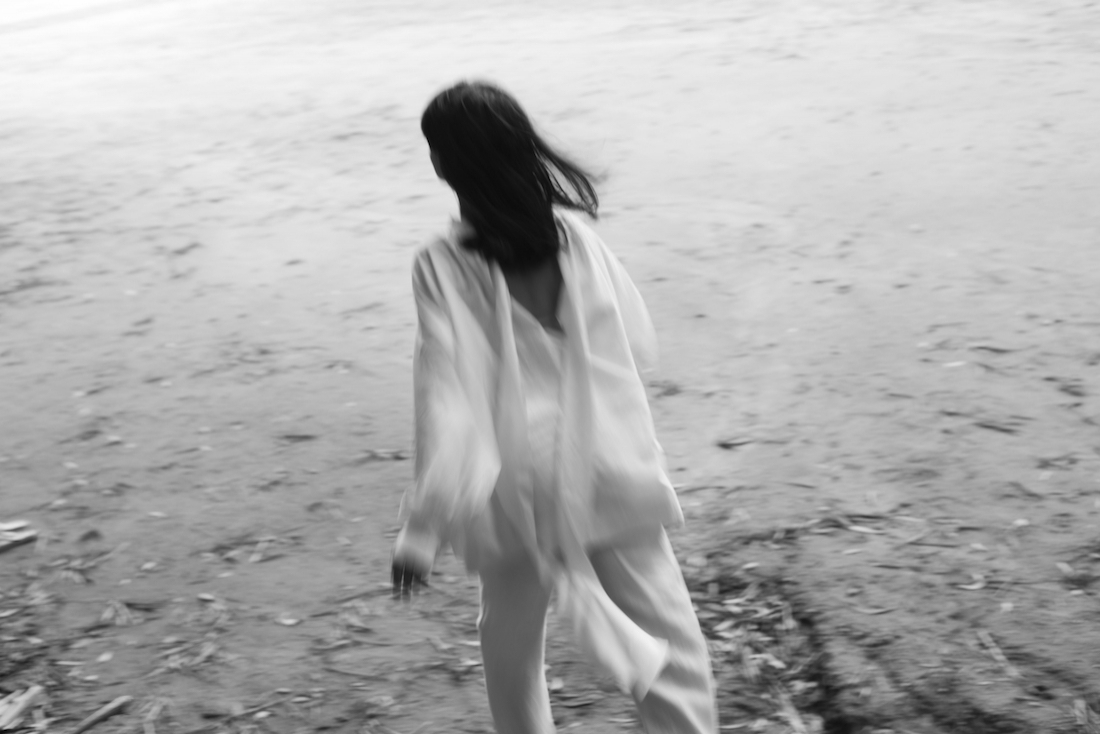 Kavita for ​Rosey Stone,​ 2019
Priyadarshini Ravichandran
Photographer Priyadarshini Ravichandran grew up capturing her cousin sisters during sleepovers and her college classmates, styling them in their own clothes and placing them afresh in their own physical space. What began as a childhood interest that yielded memory cards in return, metamorphosed into a full blown career and her photography then became a means to explore relationships, spaces and the medium itself. 'Sometimes I would also put myself in front of the camera, and make my friends photograph me. Living in South India, being almost entirely off the 'fashion radar', I started exploring the cultural and regional factors affecting the way I see and photograph,' asserts Priyadarshini.
Priyadarshini's photography stems from rebellion, which is personal and universal at the same time. Her work is like a love letter to all the young girls who aspire to be their own true selves. The female subject has always had a tumultuous relationship with fashion. Despite being at the centre, rarely does the power of representation ever lie in her hands. Carefully constructed to cater to the male gaze, editorial after editorial, the woman is always one to be desired. Always be the object ready to be wholly consumed. Priyadarshini on the other hand, is able to recognise the complexities in the subjects she photographs and attempts to capture the intricate femininity and masculinity that exists in everyone.
One quick glance at her body of work is enough to grab the viewer's attention. Her models may seem to be immersed in complete stasis, with her lens capturing the very moment the movement arrests, but instinctually one senses there's more — a larger narrative in existence which she wishes to convey. She explains, 'With the trust I have from the women I am photographing, I'm made wary of the power the camera wields. They trust me with their bodies and vulnerabilities, and let me follow their every little sensation and movement, with my camera. They lay bare the messages they are capable of sending out, as living, breathing beings, which we need to listen to with care, to get a glimpse of their persona, rather than seeing them as still-lives. I continue to see myself as a girl photographing her girlfriends.'
Her intent currently, through her minimal imagery, is to re-imagine fashion photography. She adds, 'What concerns me now is how do we read, how do we respond? Is 'style' a more inclusive and powerful document?' Priyadarshini doesn't work with a set process however, it varies. The creative aspect 'could begin with a flash of imagination that wants to come alive or a brewing preoccupation or observations that seem to reveal themselves by seeping into the way I photograph.' She frequently collaborates with people with whom she has a connection, an understanding for the other's craft and process. Such teamwork transforms the outcome into something far more hypnotic.
Sumati and Ridhi for Upasana, 2018
The subjects of her photos are also often women she's closely associated with, women who continue to intrigue her. The onset of a project is typically marked by analysing what it feels like to be photographed. Not working within the boundaries of a concept in mind, she usually lets nature guide her. The weather of the particular day, the character of the textile, the mood of those she's photographing, if they have a penchant for dance or silence, or even if they're on their period. These little details constitute all the required ingredients for the quintessential Priyadarshini photograph. She breaks it down further, 'All I want is to try and open a space for us to express. This dialogue is the take-away. Maybe I can describe my aesthetic as non-conforming, playful, raw.'
Her eclectic oeuvre includes a photo essay titled The Language Of Flowers, 'a dictionary of the relationship we share with flowers in India,' as she describes it. Initiated by her friend and frequent collaborator Meera Ganapathi, the series showcases each image as an alphabet. Fascinated by the transient nature of flowers and the manner in which humans embrace them, this series is now an assignment she can't detach herself from. 'I set out to photograph some words, all I could see for a few months were flowers anywhere I turned,' tells me Priyadarshini.
From the series- The Language of Flowers for Soup, 2019
While she is devastated by the plight of those without privilege and security during this pandemic, Priyadarshini is forever grateful for the strong support system that she has in the form of her family and friends, who have helped her sail through it all. Channeling positivity, she's excited for her future endeavours.
Text Unnati Saini
Athira, Arohi, Daanishya and Arundhati for Kalki , 2019
Kavita and Muskaan for Naushad Ali, 2019