---
---
---
---

Saumya Khandelwal
Child Brides of Shravasti looks at the stories of young girls who have lost their innocence too early.
---
'In a mainstream film, you pretty much know what is going to happen so you sit back, eat your popcorn and enjoy the ride whereas in art house film, you don't know what happens next and that is the fundamental difference between mainstream and art house movies.'
Rahul Bose
---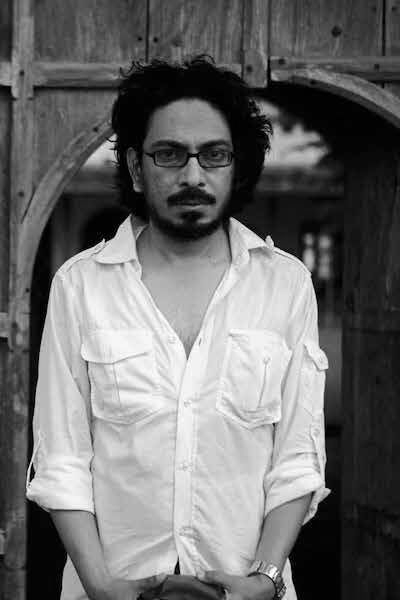 Short Take
Naseeruddin Shah, Actor

Contextualize yourself in one line?
A thoroughly ordinary guy who does his best.

The one ritual in your life you can't do away with?
None. I don't live my life according to a plan. I take each day at a time.

Freedom for you means?
Do what I please, when I please (of course, it includes the boundaries of family when I say that).

If you were not an actor, who do you think you would be?
A failed actor.

The one thing desperately lacking in the Indian film industry?
Originality.

---
pg. 19

Art

Cover Story

Nikhil Chopra on what informs his brilliant practice.

pg. 24

Art

Restrospective

In conversation with the fourth curator of Kochi Biennale, Anita Dube.

pg. 31

Listed

Three very important Photo Festivals deconstructed by their founders.

pg. 43

Art

Forecast

Four very intriguing artists/photographers on their debut shows.

pg. 69

Film

Debut filmmaker, Tabrez Noorani throws like on global sex trafficking.

pg. 74

Inform

A designer, writer, traveller, dreamer, enthusiast, Rymn Massand.

pg. 78

Design

Designers Decoded: The Ghost Collective, Somya Arif and Oshadi.

pg. 87

Style

The inimitable Nandita Das on her next big film, Manto.

pg. 96

3 Minutes

Bollywood's veteran in wit, Boman Irani.

pg. 100

Style

A dark, silent tale lensed by Soham Gupta.

pg. 126

Centrestage

Wiz Khalifa on his musical calling and his new album.

pg. 141

EAT.LIVE.DRINK

Best artist residencies from around the world.
---
Newsletter
Let the platform newsletter keep you up-to-date with all things art, fashion, lifestyle, design, film and music