---
---
---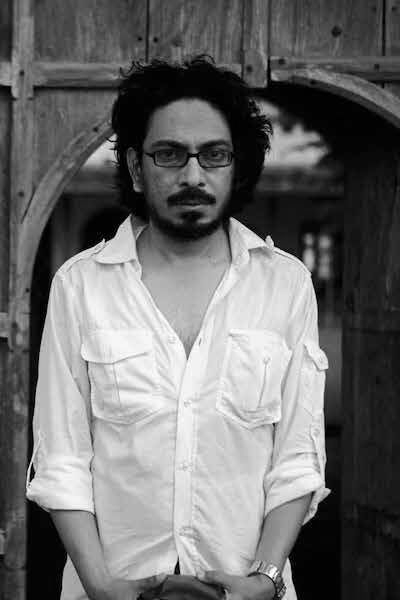 Photography: Sambit Biswas
Short Take
Prateek Kuhad, Musician

Your songs seem to tell a story…is that what you intend from them?
Do they? I feel like my songs never tell any stories. Like there's really no start or an end or any sort of a narrative.

Tell us a bit about your songwriting process.
For me it's more about the words – I think though there are no rules to songwriting – what's good is good.

What made you decide you want to give music such an importance in your career?
In the first year of college I think I wrote my first half-decent song and then from that point onwards the importance of music in my life kept growing.

---
In my opinion, good writing reveals a new world- internal or external- with a very strong individual voice. It answers some questions but raises some.
Varun Grover
---

---
---
pg. 22

Literature

Dialogue 1

Amitav Ghosh: Caught in a Daydream

pg. 48

Art

Profile 1

Jagdip Jagpal: Fair Play

pg. 36

Film

Dialogue 2

Inside the Writers' Room: Alankrita Shrivastava

pg. 34

Film

Dialogue 2

Inside the Writers' Room: Varun Grover

pg. 136

Design

Design 2

Saurabh Mahajan: Nimboo

pg. 52

Art

Profile 2

NIkhil Chopra: The Artist and The Act

pg. 56

Film

Profile 3

Prashant Nair: Tryst with Destiny

pg. 118

Film

Film 1

Ronny Sen: Cat Sticks

pg. 96

Art

Photography

Vikram Kushwah: The Education I Never Had

pg. 60

Fashion

Visual Story

Let's Art

pg. 173

Lifestyle

Name Place Animal Thing

Kalki Koechlin: At Home With

pg. 186

ELD

Samyukta Nair: Jamavar & Bombay Bustle
---
Newsletter
Let the platform newsletter keep you up-to-date with all things art, fashion, lifestyle, design, film and music