---
---
---
For me, I'm most haunted by the book itself—to turn what I see and feel in my head into what I actually read on the page.
Markus Zusak
---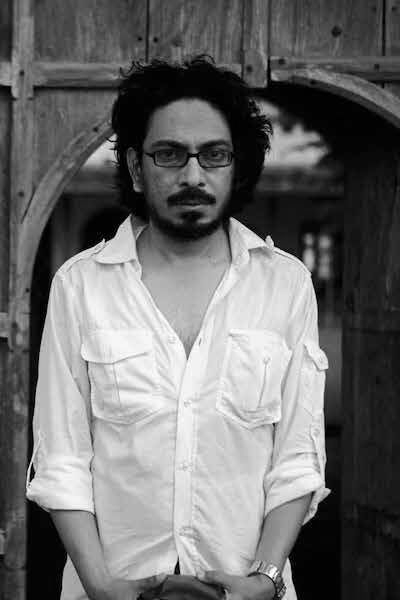 Short Take
Author, Aatish Taseer

Contextualize yourself in one line?
A writer trying to make a whole of his past, and the past of his place.

The first job you were hired for?
Captain Condom on World Aid's Day.

Three books (any genre) that will always have a place on your bookshelf?
Remembrance of Things Past; A Bend in the River; Monier-Williams English-Sanskrit dictionary.

Three things that influence your work?
Travel, reading, big love.

The one cure you stand by to overcome a writer's block?
Reading in a language other than the one I write in. I feel that strengthens the linguistic faculty and refreshes the eyes. Moving between fiction and nonfiction/journalism helps too.

---

Sandunes and Richard Spaven
Trans-continental collaboration will see Indian electronica artist and world renowned drummer re-interpret each other's work.

Habitat Photosphere
A mega-photography festival initiated by India Habitat Centre and curated by Dr Alka Pande
---
---
pg. 19

COVER STORY

THE CENTRE THAT HOLDS: BHARTI KHER

pg. 27

LISTED

ART AS AN ACT: NIKHIL CHOPRA, SAJAN MANI,PUSHPAMALA N., NEHA CHOKSI

pg. 37

FORECAST

MAN, WOMAN AND SOIL: AVANI RAI, LALLAN, SITARAM SWAIN

pg. 56

SPECIAL

THE QUIET PORTRAIT: ROHIT CHAWLA

pg. 73

FILM

ADITYA DHAR: URI

pg. 79

INFORM

SHIV SENSARMA: TALENT TIN

pg. 80

DESIGN

RUCHIKA GROVER, ABHISHEK PAATNI, JEMMA JOSE

pg. 88

EXTRACT

THE FOREST OF ENCHANTMENTS: CHITRA BANERJEE DIVAKURNI

pg. 95

INTERVIEW

THE MAN MADE OF STORIES: MARKUS ZUSAK

pg. 98

VISUAL STORY

HE SAID LET US NOT USE NAMES: KARAN KUMAR SACHDEV

pg. 115

CENTRESTAGE

GULLY BOY: ZOYA AKHTAR

pg. 112

3 MINUTES

VIR DAS
---
Newsletter
Let the platform newsletter keep you up-to-date with all things art, fashion, lifestyle, design, film and music