---
---
---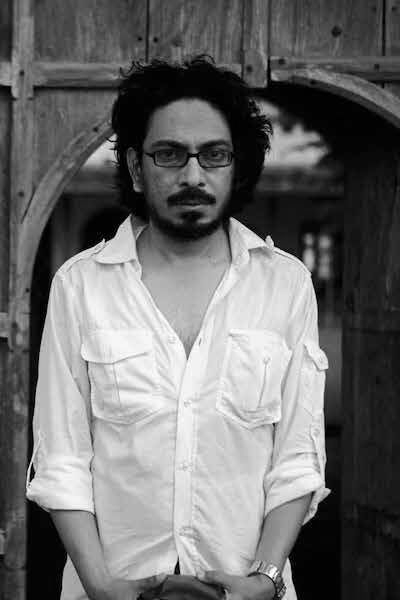 Short Take
Aatish Taseer

Contextualize yourself in one line?
A writer trying to make a whole of his past, and the past of his place.

First book that left an indelible impression on you?
The Swiss Family Robinson.

First memory of writing and what was it on?
A story based on four sisters of mixed marriage who hanged themselves in a small town in Madhya Pradesh. It came out of something I read in the New York Times. I was nineteen, and at Amherst.

Three things people will be surprised to know about Aatish Taseer?
That:
1) I'm a nervous traveller.
2) I used to be—for my love of dharmic films—known as the 'bhakt' in Green Park Market.
3) I once went skinny dipping in a pool in Buckingham Palace.

What would the title of your biography be?
---
'I think the emotions I most closely associate with music are excitement and exploration. There's so much to be delved into creatively that I never feel at a loss when I sit down at my laptop to make music.'
Nucleya
---

Refracted Lives
The first of its kind, this exhibition will focus on LGBTQ+ artists in India and also award the InsideOut Art Prize.
---
VIDEO OF THE WEEK
Farhan Rehman, Stalvart John - Khwatta Ceremony
---
pg. 19

Design

Retrospective

B.V. Doshi - Home and the World

pg. 27

Design

LISTED

GuRPREET SIDHU, BABLU & MARY, KAUSHIK NARAYAN RAMANATHAN, PRAKASH MOOR

pg. 37

FORECAST

THE RESHAPERS - NISHITA THAKURDAS, DEEPTI SHARMA, HARSHIT DESAI

pg. 49

Design

TALENT

PROFILE : Greensole, ART : Jagrut Raval, PHOTOGRAPHY : Lokesh Dang

pg. 62

INFORM

Turnaround Man - Keshav Suri

pg. 66

Film

FILM

Five Weddings by Namrata Singh Gujral

pg. 70

Literature

LITERATURE

The Diary on the Fifth Floor by Raisha Lalwani

pg. 68

Music

MUSIC

Lost Without Music - Anushka Shahaney

pg. 75

Film

LIFE'S REALITIES

Raghu Rai; An Unframed Portrait by Avani Rai

pg. 79

Literature

INTERVIEW

Gift of the Word by Siddharth Dhanvant Shanghvi

pg. 84

3 MINUTES

Hari Kondabolu

pg. 112

Fashion

CENTRESTAGE

The Artist is Present by Maurizio Cattelan
---
Newsletter
Let the platform newsletter keep you up-to-date with all things art, fashion, lifestyle, design, film and music