---

(un)taboo
Aditi Kapur talks about her self published zine (un)taboo, which satirises the taboos we are confined in today's day and age.

Manjit Thapp
With a refreshing narrative approach to illustration, UK-based Manjit Thapp's Instagram feed swims in a sea of melancholic, bushy-browed brown girls.
---
---
---
---
"A photograph that transcends its moment of capture, and the particular use of the picture, becomes a great photograph."
Prashant Panjiar
---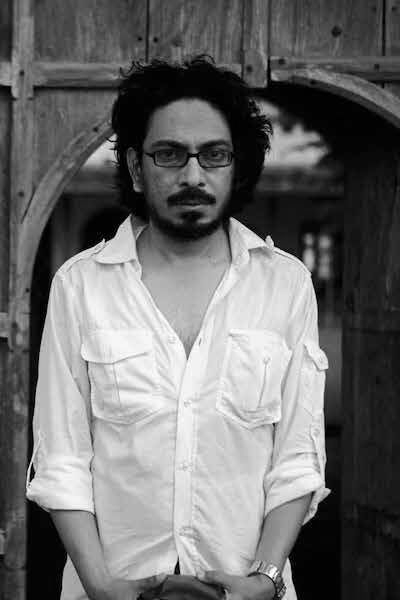 Short Take
Nicholson, Musician

Your first memory of creating music?
I remember playing with midi sequencers and synthesizers in the early 90s, but I arranged my first pieces of music on a software called E-magix Music Maker in '95, and they were probably terrible.

One thing you always do before going up on stage?
Stretch.

The weirdest audience reaction you've ever seen?
Our audiences for the most part have been really good to us. Apart from a couple of instances that involved inebriated individuals.

Three words that describe your sound?
Dynamic - Ethereal - Cinematic
---
Breathe In Breathe Out
Sachin Dharwadker, Filmmaker
---
pg. 20

Literature

Cover Story

Paul Beatty talks about his childhood to winning The Man Booker Prize.

pg. 68

Design

The 23 year old, Manjit Thapp, is already an online sensation and how.

pg. 44

Literature

Special

Lang Leav opens up about her inspiration for Sad Girls

pg. 132

Interview

Larry Fink clicks the unguarded moments and brings it to the world

pg. 25

Literature

Listed - Where Do You Belong?

Four individuals write four different books linked to the past

pg. 35

Forecast - The New Word Order

The young generation debut some of the best literature of 2017

pg. 74

Film

Raabta

The 35 year old speaks of his journey in the film industry

pg. 84

Photography

Taha Ahmed captured the roots of Lucknow in pictures and in himself.

pg. 95

Life's Realities

Rahul Jain encapsulates Life's realities in his film, Machines

pg. 49

Rohit Chawla - Eyes Wide Shut

See what your eyes can't. Feel what you can't.

pg. 76

Music

Amartya Ghosh's new album is all about love, identity and contentment.

pg. 98

Fashion

Sushant Kadam

Crop Circle - Fashion Editorial
---
Newsletter
Let the platform newsletter keep you up-to-date with all things art, fashion, lifestyle, design, film and music