---
---
---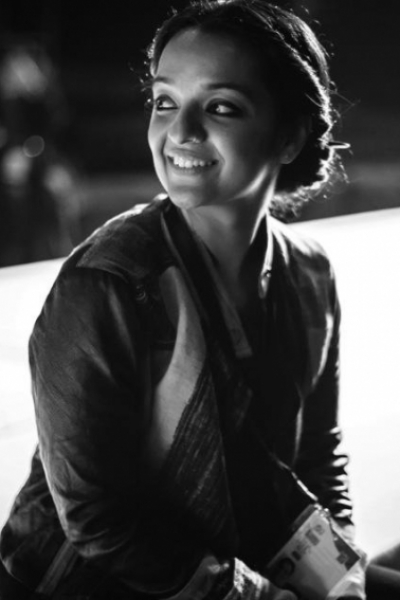 Take Fivve
Designer, Aneeth Arora

Contextualise yourself in a line.
Someone who is living in her own dream world.

First memory of fashion?
Sabyasachi Mukherjee telling me that my work will sell like hot cakes one day.

First job?
Recycling paper for an organisation. Basically doing everything one can do with fabric, but doing it with paper.

What makes Aneeth Arora
Sexy: Being me.
Mad: People who are not punctual.
Dumbstruck: Any interesting piece of textile or clothing.

Three things people don't know about you...
I'm scared of water. I'm one hell of an introvert. I can go without sleeping for week.
---
'I think the emotions I most closely associate with music are excitement and exploration. There's so much to be delved into creatively that I never feel at a loss when I sit down at my laptop to make music.'
Nucleya
---

The Infinite Present
The Infinite Present showcases works of contemporary artists, Ganesh Selvaraj, Kumaresan Selvaraj and Riddhi Shah who explore conceptual art in an innovative manner.
---
---
pg. 19

Design

Retrospective

B.V. Doshi - Home and the World

pg. 27

Design

LISTED

GuRPREET SIDHU, BABLU & MARY, KAUSHIK NARAYAN RAMANATHAN, PRAKASH MOOR

pg. 37

FORECAST

THE RESHAPERS - NISHITA THAKURDAS, DEEPTI SHARMA, HARSHIT DESAI

pg. 49

Design

TALENT

PROFILE : Greensole, ART : Jagrut Raval, PHOTOGRAPHY : Lokesh Dang

pg. 62

INFORM

Turnaround Man - Keshav Suri

pg. 66

Film

FILM

Five Weddings by Namrata Singh Gujral

pg. 70

Literature

LITERATURE

The Diary on the Fifth Floor by Raisha Lalwani

pg. 68

Music

MUSIC

Lost Without Music - Anushka Shahaney

pg. 75

Film

LIFE'S REALITIES

Raghu Rai; An Unframed Portrait by Avani Rai

pg. 79

Literature

INTERVIEW

Gift of the Word by Siddharth Dhanvant Shanghvi

pg. 84

3 MINUTES

Hari Kondabolu

pg. 112

Fashion

CENTRESTAGE

The Artist is Present by Maurizio Cattelan
---
Newsletter
Let the platform newsletter keep you up-to-date with all things art, fashion, lifestyle, design, film and music