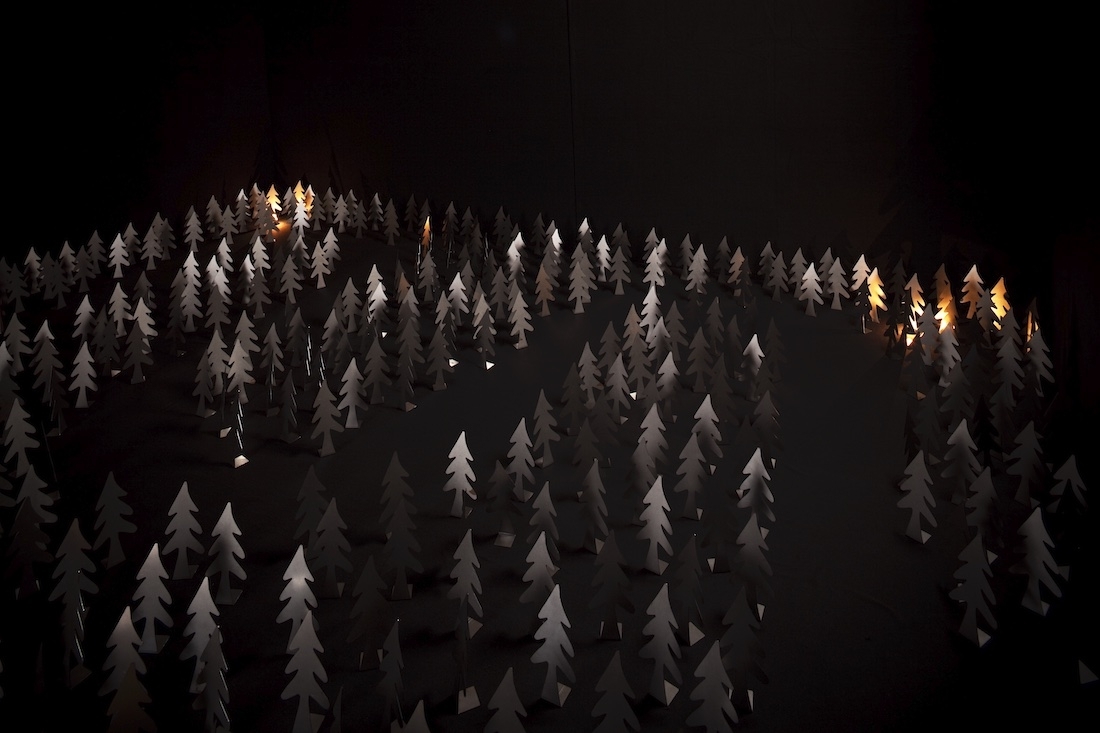 I entered a room past a black curtain, equipped with a torch and headphones, through which a soothing voice told me to take off my shoes. From here started the story of Hansel and Gretel, h.g., - Trickster P's rendition - a nine-room immersive installation meant to transport the spectator into the story and experience a breathtaking new form of storytelling. The installation is a series of rooms enunciating the childhood tale of two children, siblings, lost in a forest after their family deserted them, left them to starve, where they found a house made of gingerbread, cakes and candy, not to mention a mean, old witch who happens to be a cannibal with a taste for children. Long story short, they escape by burning the witch to a crisp, much like how Leonardo di Caprio burns the hippie who breaks into his house in Once Upon a Time...in Hollywood.
But unlike the movie, the rooms in the h.g. installation are small and dark, meant to make one feel alone, deserted and in the children's shoes, or lack thereof. The experience of walking from room to room, engaging with the installations; sitting on a stool in a room with a tub of water, using a torch to navigate through the forest, looking through an opening in the wall, made it visceral since the story is familiar but the environment and the method of storytelling was not. Sounds of water, the forest, leaves rustling with the wind and the ASMR (a feeling of calm or relaxed state achieved in response to a gentle stimulus) -like voice guiding the performance, made it mystic and rather intense, elevated the senses and the imagination in comparison to reading the story in a book.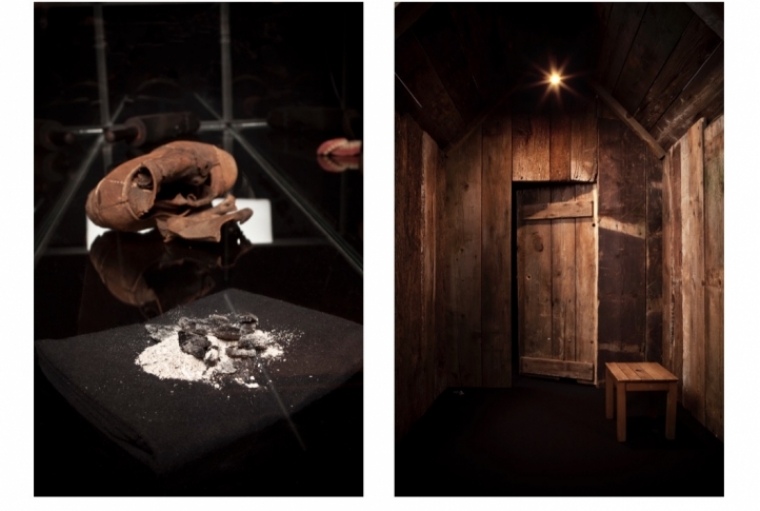 The last room in particular got my panties in a twist. I had an eerie feeling that I was being watched, that someone would walk in, the witch to be specific. The feeling of being watched and uncertainty wasn't something I would have felt if I was, plain and simply, reading the story or watching the play, making h.g. a devastatingly beautiful experience.
Trickster P is a theatre company from Switzerland traveling through India [Delhi, Pondicherry, Chennai and Bangalore] with h.g. from September through to October, supported by Swiss Arts Council Pro Helvetia.
Text Samiksha Sharma