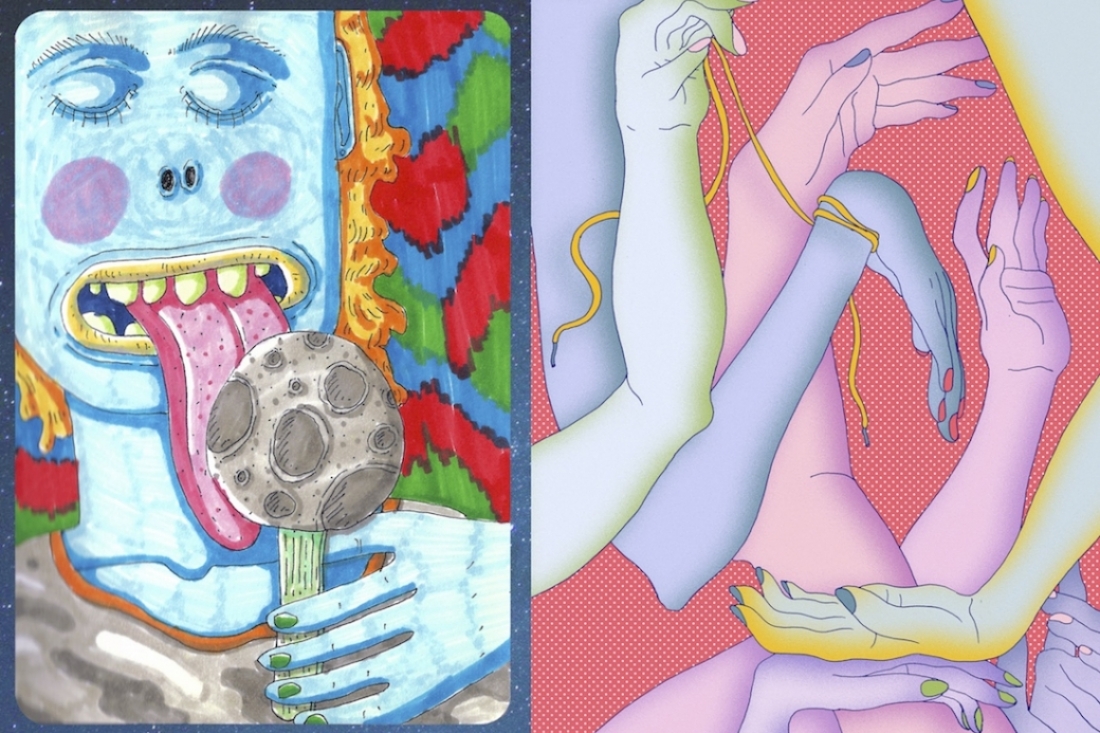 One thing that I have noticed about Illustrators after having interviewed a bunch of them for Platform is that, in a lot of cases, the process of illustration is meditative. There isn't a prior agenda set or a defined set of ideas that the illustrator wants to communicate.He/she enters into a free flowing state of creating art and at several times, it's their subconscious pouring onto paper. Such is Arushi's case. A science student in school, she loved studying and aspired to be an Astronaut for quite some time, till she came to see where her interest and strength lay, in Art.
It was in 9th grade that she started giving some serious thought to taking up art as a career. Upon graduating from school, she knew that this could be something she might relish doing for the rest of her life and given her skill in art, the decision became easier. Her undergraduate degree is in Animation. She often perceives things in movement and seldom perceives them as static. 'Whenever I visualise something I tend to visualise it moving. It's very difficult for me to visualise a still frame.' She tells me. Her inclination towards movement and her fast paced thought process can be credited to her choice of Animation as a stream, which deals with images in movement. Her art style is playful with a burst of colour, quirk and fluid structures. It almost looks as if everything is melting. She is naturally more drawn to fluid forms than geometric elements and shapes. We also see elements from Outer Space making an appearance in her work every now and then.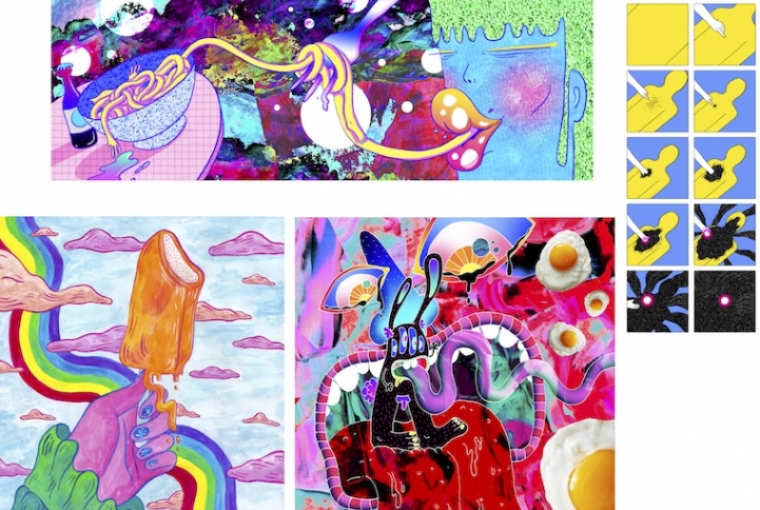 This can be tied to her former ambition of wanting to be an Astronaut for most of her life. What's the story behind her works? Well, there isn't one. She battled this lack of context for the longest time to come, till she made peace with it. One of her personal milestones include the epiphany that she can create for the mere joy of it without feeling obligated to explain to the observer, a possible reason behind the creation. Having said that, today she dabbles in a myriad of mediums which include ceramics, textiles, ink, markers, digital art and animation and this desire to create devoid of the fear of judgement pervades them all.
Currently she is pursuing a Masters in Illustration which introduced her to the diverse array of mediums. It was upon graduating and having worked as an Animator for three years, that she realised that she wanted a break. A break from the rigorous demands of client projects which confined her creativity. She wanted to get back to creating for herself again. This led her to pursue Illustration, which has only added to her expertise and further honed her skills. She also loves animating to music as a background rather than stories and someday hopes to be an Animator for music videos.
TEXT Supriya Jain