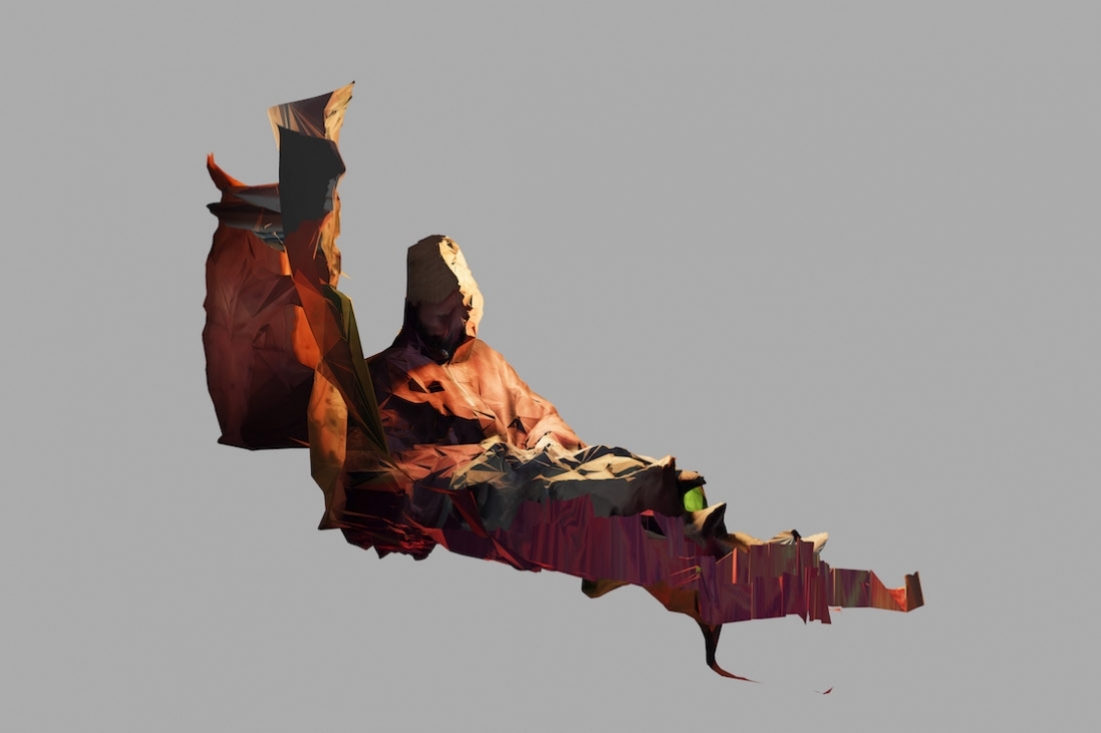 PROFILE OF THE WEEK
Accidentally Miraculous Everyday from that Heaven 2019
Atlas Reimagined
Moonis Ahmad Shah
An artist, theorist, machinist, programmer – Moonis Ahmad Shah refuses to fit a definition. Recipient of FICA's Emerging Artist award in 2017, Moonis is an interdisciplinary practitioner born in Srinagar, Kashmir. He works with hybrid practices involving mediums such as video, photography, painting, programming and installation. With his ongoing exhibit at Vadehra Art Gallery, we learned more about his practice and his thoughts on his artistry.
When did your romance with arts begin?
I am not sure I can trace back a singular point of origin when my interest in art began. Perhaps it is something that I am not inclined to do. I feel that I am more interested in what a thing does rather than being interested in how and why it does so. For example, if I am an artist I would be interested in thinking about what that does to me as an individual and as a collective. What are its outcomes and what happens with the change in it over time to fragment, rupture and overflow into who I was and who I am and who I am becoming as an artist.
How has your environment and experiences growing up shaped the artist that you are today?
The context has always shaped and influenced meaning, but it cannot always assure meaning. In relation to this question that means as an artist my environment and experiences have influenced my ways of thinking, but it has not always assured me of a stable experience of what occurs around me as an artist. There is a certain silence that drives through the meaning, the content and my relationship with them. I would say in simpler words my environment and my experiences might be important to understand my modes of thought, but they aren't it. Ironically that's what the environment and the experiences have shaped my thought about them. There are categories, which aren't imagined about the environment, the experience of it and my relation with them, and I work towards perhaps imagining those.
How would you deconstruct your practice?
I think I intend to have a very assemblage-like practice. I want to include and do things as part of my practice, which I do not know. The disturbance, the failure and the subversion it creates in my practice is what I find very interesting including the frustration it causes. It then also drives certain parts of the content of my work too. My practice therefore is a continuous attempt to be what it wasn't.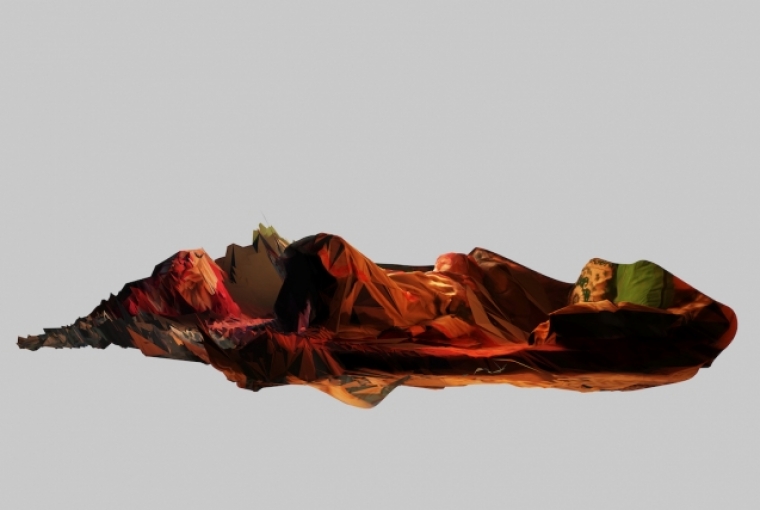 Can you tell me a little about Atlas Holding the Heavens and what inspired the series?
Atlas holding the Heavens is inspired by how a spectacular notion of the landscape can be confronted through laughter humor boredom and dejection. It attempts to set a field of enquiry and engage with a new anthropology, an immersion in the semantics of systematic creation and association of spectacle with landscape, borders, margins and conflicts.
Your artistic practice is interdisciplinary, what excites you about working with multiple mediums and is it easy or difficult? What's your process?
I think working with multiple disciplines opens an arena where I as a practitioner can shift identities from being an "artist" to a "theorist" to a "machinist" to a "programmer" and so on. This allows indiscipline to be inserted in the disciplinary modes of enquiries, which helps me to have multiple layers in my work. The more complex and difficult the process is, the more time it consumes. The more time it consumes the more boredom sometimes kicks in, which generates possibilities for the most creative decisions to be taken. I wouldn't say it is easy or difficult I think it is complex and so are the things which are "easy" and which are "difficult". There isn't a specific procedure that I follow to work, and sometimes I opt for a very opposite mode of working which is calculated mathematical and almost algorithmic. It varies from project to project and concept to concept.

Lastly as an artist do you feel you have a responsibility when creating art?
It is a question I generally battle with. I think my answers about this change with every phase of the moon and every change in the shadow caused by the sun. Sometimes I think artists are like other professionals - the only difference is that we make, sell meaning in a more literal manner. Responsibility is something which then is part of that meaning. But sometimes I think Art can be a procedure, an opportunity for generating and investigating current and other relations with not only people and their lives but with time itself, and therefore everything.
Atlas Holding the Heavens by Moonis Ahmad Shah is on view at Vadehra Art Gallery, New Delhi, until 14 August 2019.
Text Shruti Kapur Malhotra