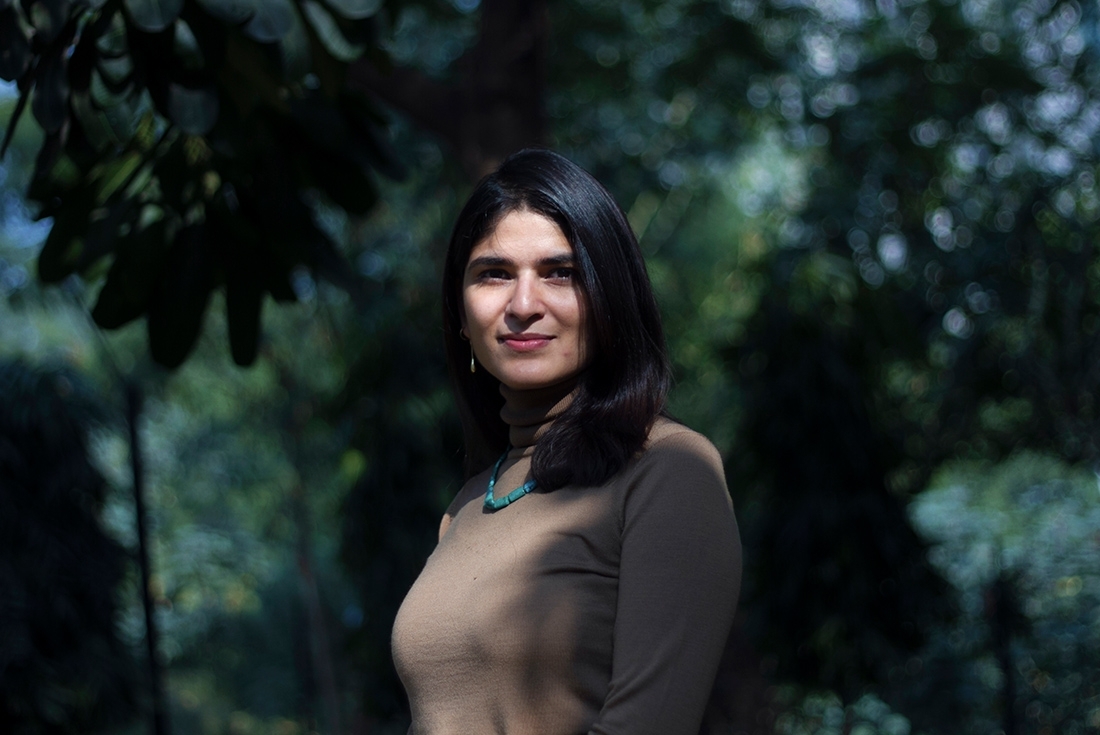 INTERVIEW OF THE WEEK
Sitara Chowfla, Photography: Abhinava Bhattacharyya
A new artist-driven program is making its way to Goa, to galvanise the creative community. This festival will be a new and unique addition to Goa's cultural calendar and will contribute towards establishing it as the artistic hub of India. Goa has a large pool of resident creative talent -- artists, musicians, photographers, designers, writers, chefs, et cetera. The Goa Open Arts Festival seeks to be an all-inclusive platform and welcomes participation from first-time artists and makers from across the creative arts. The festival will provide a platform for artistic expression and experimentation to the stablished as well as upcoming artists.

Independent Curator, Art Consultant and Spokesperson, Sitara Chowfla, was on board as an organiser, even when the festival was in its nascent stage. We spoke with Sitara about her journey and the upcoming festival.
Please tell us a little bit about yourself and how your romance with the arts began?
I've been working in the arts for about nine years, with an array of different organisations, projects and festivals. I wanted to be an artist first, but pretty quickly realised that my greater contribution to a field I love is as someone who can support and nurture the work an artist does. Since then I've had many titles - curator, organiser, programme manager! My first major job was as a curator at Khoj in New Delhi. I worked there for about four years -- it was an excellent learning ground and taught me so much of what I know today about working with artists.
Tell me a little about the Open Arts Initiative that is behind the Goa Open Arts Festival?
The Open Arts Initiative is group of creative professionals living in Goa. The aim of the Goa Open Arts Festival is to galvanise the creative talent pool that resides in Goa. In addition to the significant native population of Goa's artists, makers and performers, a large number of designers, writers, artists, musicians, chefs and whatnot have come from all over the world to make Goa their home. The festival is a platform where we can all come together and create something new.
While the Goa Open Arts Festival is planned to be a recurring annual event, the Open Arts Initiative is a permanent entity that intends to engage with Goa's creative community throughout the year. This may be in the form of workshops, residencies, mentoring events, school interactions and plenty more. With a large resource pool of talent, there are many ways in which we think we can contribute towards making Goa a vibrant hub of creativity.
What interests and engages you?
As a curator, I am always interested in creating new platforms and opportunities to support artists and creative voices. Therefore, I don't limit myself by the kind of space I work in, and feel excited by the new challenges brought forward by curating at a gallery, an art foundation, a festival, or an online platform!
What were some of the challenges you faced when you took on organising The Goa Open Arts Festival?
As a first time festival we had a lot of hurdles to cross! A major one would be fundraising, as it's quite difficult to convince people to support an 'idea' without there being any proof of concept, so to say. I think each of the organisers has a good reputation and work history however, so we were able to raise some funds and support in the end. Of course we also have a very attractive and interesting program which definitely gets people excited.
Tell me a little about what the audience can look forward to from the festival?
A really warm, relaxing and enriching environment with something for the whole family. Our visual arts exhibition has 35 artworks ranging from traditional photography to experimental multi-sensory installations. There is performance art program featuring Nikhil Chopra, Madhavi Gore and Bhisaji Gadekar, and every evening we have 2-3 different musical acts varying from Jazz, Classical Guitar, Faso and even electronic music! All this amazing talent is from within Goa - thats what makes it all the more exciting. For the adults there's a chance to unwind with some tasty treats or specially mixed Bombay Sapphire cocktails, and for the kids, there's a special travelling library and reading drawing workshops. It's all free to attend and it's all against the perfectly picturesque backdrop of Goa!
Art is Music is Design is Poetry is Film…can you comment on how the lines have been blurring over the year and what has been your experience with the various genres?
I have been working in multidisciplinary arts spaces for many years, so bringing together different mediums and disciplines for Goa Open Arts was quite natural! We have an immersive 'food' based installation by the new Assagaon restauranters Edible Archives, an interactive video game station investigating questions of mental health amongst youth which has been put together by Sangath and Quicksand Design Studio, and an expressive arts workshop by Goan musician Valeria D'Silva that brings together music, poetry and drawing!

The festival will kick-start on February 13, 2020 and will conclude on February 16, 2020 at Don Joao Lawns & Heritage House Calangute-Mapusa Rd, Dias Vaddo, Nagoa, Bardez, Goa, 403516.

Text Hansika Lohani Mehtani
Other soldiers by Gopika Chowfla