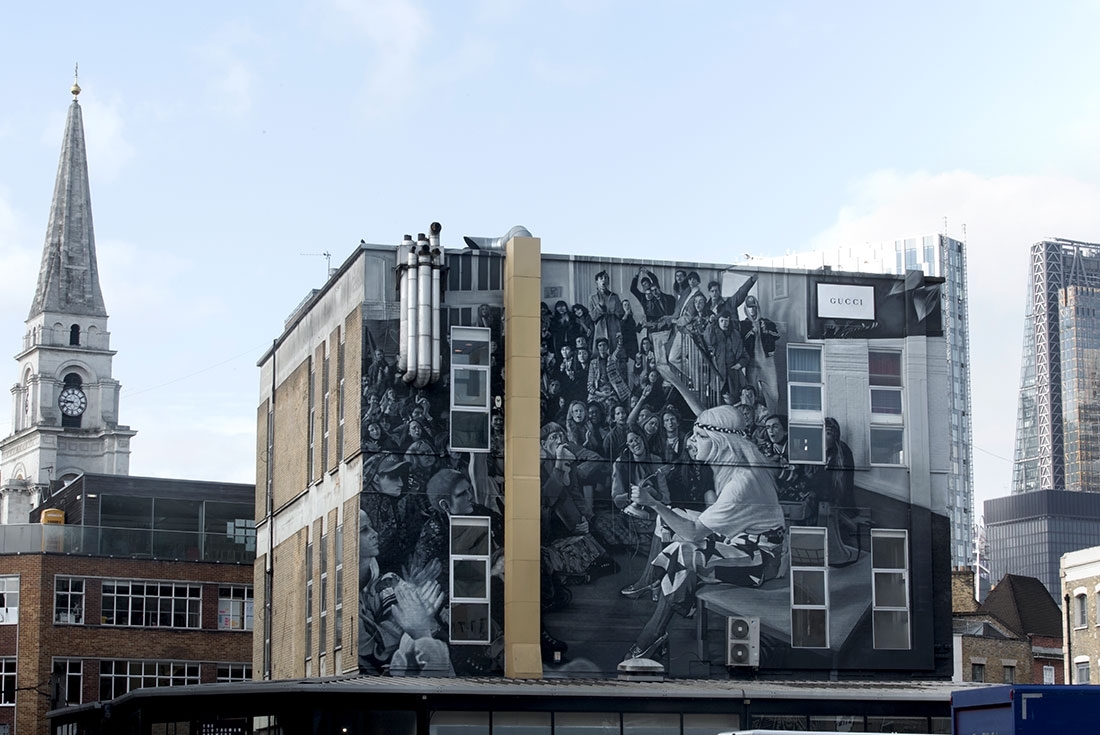 The new Gucci Art Walls in Milan, New York, London and Hong Kong transports one directly to 1968, the spring of student awakening in Paris, featuring the creativity of the House's latest Pre-fall advertising campaign.
Gucci's young rebels occupy a university campus in a gesture of optimism, idealism and passion. Unafraid to express themselves, they unite in a desire to celebrate change and challenge the establishment. The imagery, shot by Glen Luchford, is inspired by the bold, experimental and iconoclastic French Nouvelle Vague of the late Fifties, and Sixties, a movement that included radical filmmakers François Truffaut and Jean-Luc Godard.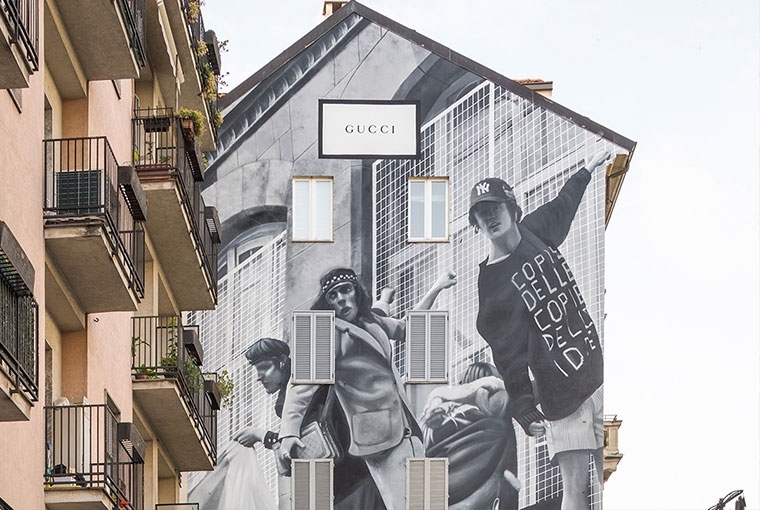 Executed in New York by Colossal Media, and in Milan and London by the European leader in out-of-home advertising, Urban Vision, the new Art Walls are respectively located on Lafayette Street in Manhattan's SoHo neighbourhood,in Milan's Largo la Foppa (in the district of Corso Garibaldi), and just off East London's famous Brick Lane. The Hong Kong installation, also showcasing looks and accessories from Gucci Pre-fall 2018 range, is on D'Aguilar Street, in Lan Kwai Fong.