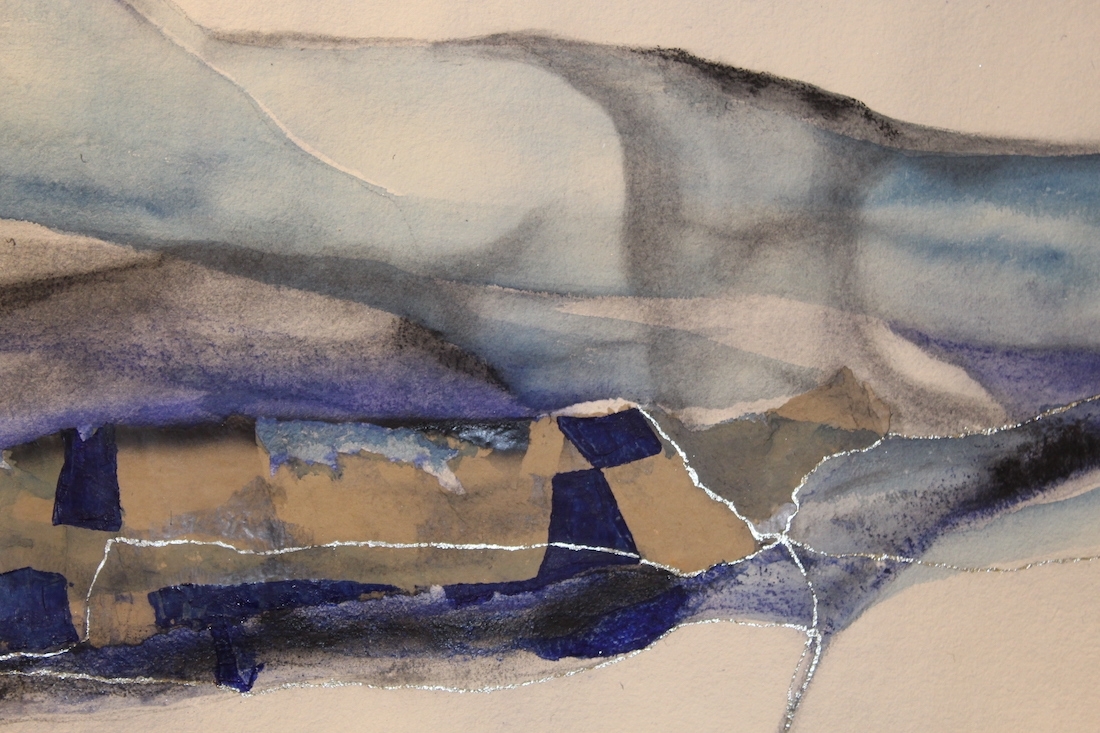 Himani Gupta's practice explores materiality of space, organic forms and 'Psychogeography'. She studies how land, spaces and cities evolve both structurally and organically and impact identity. Himani has been creating artworks since 2005. After an undergraduate education in Business Studies from India, she trained in Fine Arts and Spatial Design at Central Saint Martins, University of The Arts, London. She holds a M.Sc. in Real Estate and Urban Planning from University College London. Cites, land and their components feature heavily in her work, as she believe they catalyse movements, politics and human collaborations, a key theme she explores in her work is 'Right to the city'. We spoke to the artist to know more about her journey, art and everything else in between.
How were you introduced to the world of art and why did you decide to carve a career in this field?
I started doodling and drawing on walls while I was a still a toddler, and in the years that followed, I took up painting and colour as a means of expression. My folks always encouraged me to be around what I loved the most – paints and generally making a mess with them, from the very beginning, and I think this was my first real introduction to art.
More formally, after my undergraduate studies in an unrelated field, in India – I went on to pursue a Fine Arts and Design diploma at Central Saint Martins, London. I worked in design for a few years after that, and then pursued a Masters in Urban Planning. After a long route, consisting of very diverse education and professional background, spanning interior design and management consulting in the infrastructure and cities space, I returned to the Arts three years ago. This time I am pursuing it full time and am here to stay. I felt that with all this experience, travel and study (and more underway), the only means of expression and introspection that could do it justice was visual arts, a medium I love dearly. Professionally, personally and practically – it all made sense to me and led me to believe that this is the career for me.
What inspires you as an artist?
The movement of people through the space they create inspires me. This consists of the built environment and physical spaces such as land and cities, but also bodies, lines, organic forms and nature. The possibility of layering these elements, experiences and studies, and expressing them through images inspires me as an artist. The idea of creating something from scratch, using what I see and experience, inspires me.
Which artists that have influenced your work so far?
From the Modernist and Indian Progressives, through my initial years, I followed the works of Mark Rothko, Paul Klee, Ram Kumar, Akbar Padamsee , and Jahangir Sabavala among others. These artists were my first influencers and I was drawn towards how they used paint and the abstract form. Shafic Abboud was a Lebanese Artist during the same period whose works I first saw in Paris in 2007 and instantly connected to. By then, my style was moving more towards modern abstraction, with glimpses of realism and concepts still under development. His scapes and use of colour is unabashed and this inspired me greatly. Luchita Hurtado's paintings and consistent body of work always inspires me to create everyday and be true to the characteristic of painting as material.
The works of Alghiero Boetti, Mark Bradford and Anthony Gormley have also inspired me and influenced my works, by linking my academic research to my aesthetic style and art practice, making them my most admired artists presently. Alghiero Boettie's travel and use of maps is something that resonates with me personally. The use of the figurative in the context of space in Gormley's installations is an important reference point for me and Mark Bradford's tactile and large scale works influence me to express emotional and political experiences, through medium and material.
What is your creative process like and what kind of challenges do you face while creating your art?
My process involves walking extensively, studying aerial views of spaces, images of urban development, maps, 2D forms representing the built environment, tactile forms of land such as soil, rock, pigment, building material and abstract mind mapping of real spaces and cities; which I then express through painting, drawing and mixed media. In addition to painting, I like to work with a wide range of materials to introduce an almost sculptural like quality to my technique. I engage with my direct surroundings by means of paintings, drawings, sketches, sound recordings, and verbal accounts of people whose stories I choose to include in my works. History, sharing stories and people watching also contribute to my process greatly.
Why has it been important for you to explore cities, land and their components in your work?
Cities, land, nature and their components feature heavily in my work, as I believe they catalyse movements, politics, conflict and human collaborations. A key theme I explore in my work is 'Right to the City' through mobility and associations formed through experiences provided by a spatial environment. Since my work explores psychological experiences of land and the urban environment, I believe walking and organically absorbing a space is essential in understanding the complexities and layers of the physical space, making my process deeply personal.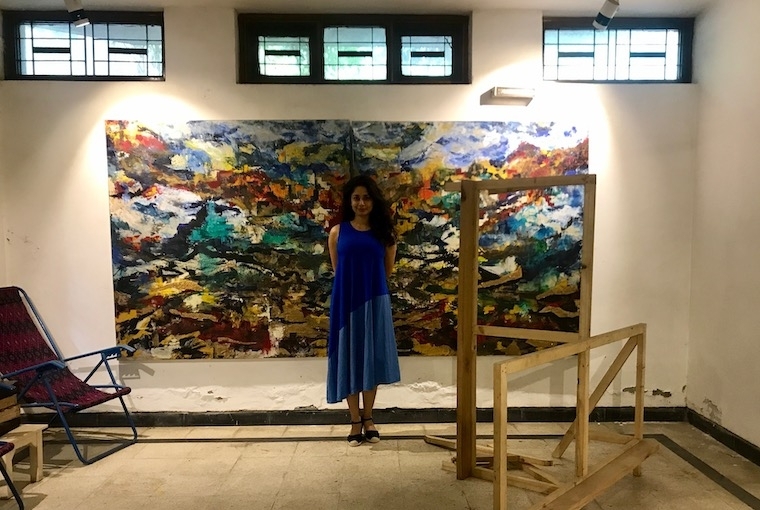 What are your views on the space an artist has in the society today?
I feel it is too straightjacketed to assign a role or a place to an artist in society today, or even historically. The space an Artist occupies in society today transcends the very boundaries of fitting art in a slot or a role – or over-intellectualising it. Creating art can be visceral and self-actualising – and everything in between, in isolation or all at the same time. The Artist occupies a place of liberation and fluidity – and can lead, follow, debate, move, inspire and change with their work.
Lastly, what's next for you?
I see my practice develop further as a means of public engagement, with more experimentation with materials and techniques, while also painting even more than before. My aim is to keep my small format works and studies consistent, and aligned with the cerebral – as these feed my larger works and experimentation. I am excited about this year as there are some interesting collaborations lined up – on the intersection of visual arts, multidisciplinary surfaces and academic pursuits, and also in some new areas.
Text
Nidhi Verma