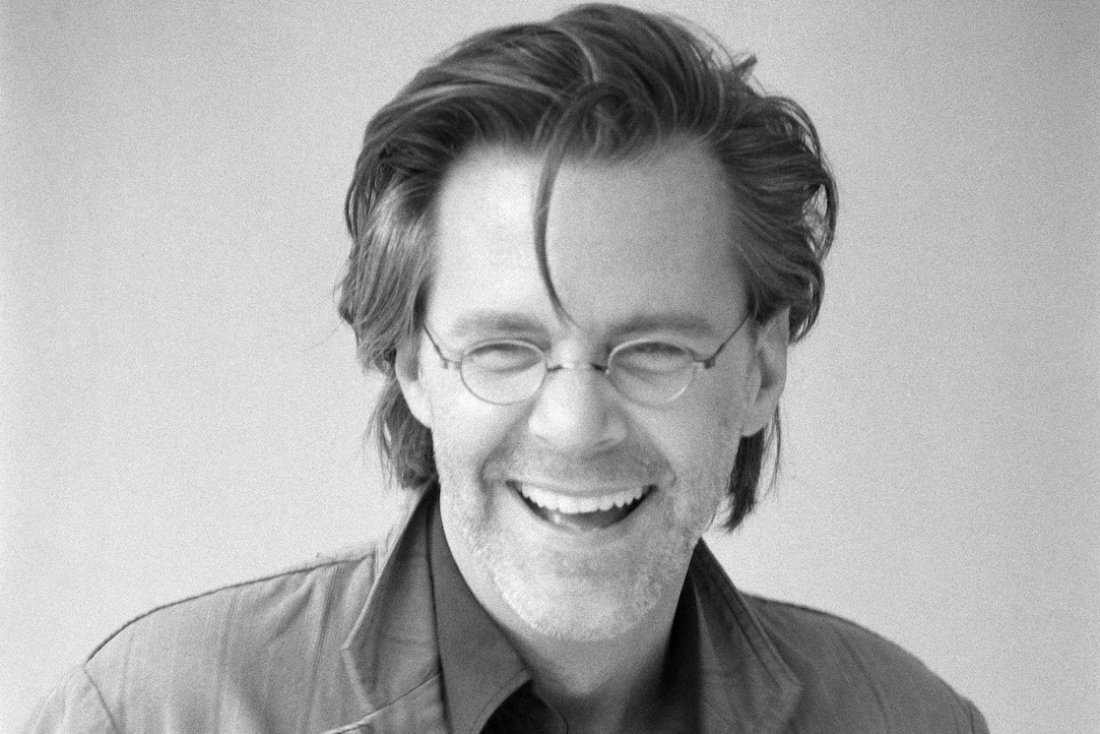 Peter Nagy
The Sculpture Park
Peter Nagy's journey as a gallerist started in the public realm when he co-founded Nature Morte in New York's popular East Village in 1982, where it continued until 1988. Thirty years later, after working relentlessly to bring forth the best of experimental art in India, he comes full circle as the second edition of The Scuplture Park puts art where it belongs—in the midst of public life, this time at the Nahargarh Fort in Jaipur. I probe further.
What awaits the second edition of The Sculpture Park?
The First Edition was rather conventional, mostly sculptures of metal, stone and wood, placed within the building, standing independently. The Second Edition will be more installation and process oriented, using much more unconventional sculptural materials.
The first edition featured some inspiring, larger-than-life works by the veterans. Take me behind the curatorial collection this time. Are there any new commissioned works?
The first edition of the SP had to be pulled together [everything] in six months, so it necessitated borrowing works that I knew were already in artists' studios. We had neither the budget nor the time to bring artists to see the site, and all of the artists saw it for the first time at the opening. Happily they were all pleased with the results!
We've had much more time to prepare for the Second Edition, so artists are coming to see the Palace and make works for specific locations within in it. We are also engaging local crafts people and local materials more, to help the artists make the works in Jaipur itself. We are not "commissioning" works, per se, [we don't have the budget to do so], but we are helping artists with costs for display or off-setting our own shipping costs by sourcing materials and techniques they can use in Jaipur itself.
"This is an opportunity to break away from the white box, to exhibit works in a pre-Modern, highly-decorated structure. I think it changes the perception of the works."
What has been the expectation vs. reality with The Park so far and the challenges and learnings along the way?
Of course, working within a Government institution and a heritage site presents many challenges. On top of that, an institution in which the people responsible for everything are not at all acquainted with Contemporary Art. But they have been both patient and supportive with us throughout the process. What has been a great challenge is to put Contemporary Art into a building not designed to displayed art, where a vast number of people who come to see it have no idea about art museums and galleries. This has led to security concerns, which have been resolved and taken into consideration for the Second Edition, but also one of the most rewarding aspects has been to introduce people to Contemporary Art who may otherwise never come into contact with it, and to see people engaging with the texts that are available for people to learn about the art. If anything, we are certainly getting images of the art works into peoples' lives through social media!

In an interview last year, you had told me you chose important works that used domestic objects [such as furniture and clothing], to bring a sense of the ghosts within the palace to life. Now that they are gloriously dancing, what are the new themes we get to witness?
The theme for the Second Edition is about materials and changes they can be put through. Of course, this will not be explicitly stated, but it will be a commonality between most of what will be on view. Many of the artists will be using very basic materials, such as rocks, spices, flower petals, metal pipes, ceramic plates, etc, that are transformed or presented in various ways to turn them into "art".
I have my very own white box gallery in Delhi, where we are constantly having exhibitions. Likewise, most of the spaces we get to do shows in [either galleries, museums, or art fairs] are also white boxes. This is an opportunity to break away from the white box, to exhibit works in a pre-Modern, highly-decorated structure. I think it changes the perception of the works.
"I think the materiality of sculpture is very important, a certain honesty of the materials being exploited."
What is the best and worst criticism you have received for the park?
I know it's been termed the "Nature Morte Sculpture Park" by some people. Of course, as we had to pull the First Edition together so quickly, I had to go to artists whom I was familiar with (those that we work with at Nature Morte) and knew what works they had available. But we did reach out to other galleries in India for assistance, and got a response from only one. Now, for the Second Edition, there will be fewer Nature Morte artists, and more galleries (both Indian and international) are collaborating with us. As for the positive response, it has been worldwide and better than I could have expected.

What, according to you, are the makings of an important sculptural installation?
I think the materiality of sculpture is very important, a certain honesty of the materials being exploited. I'm not a big fan of fiberglass that has been painted to look like something else. I think a sculptor should choose to work with a certain material and then explore the various qualities that are inherent to that material alone, elaborating on its possibilities. Of course, sculpture is three-dimensional and so it should be made to be seen from all sides, from different directions. Ideally, it should change and provide something new as one sees it from different vantage points. I think, probably, the greatest sculptures that have ever been made are the marble works by Bernini at the Galeria Borghese in Rome. These figurative works are so complex that as you move around them, even a step of one inch brings an entirely new dynamic to view, the relationships of the different elements change dramatically.
What is next?
Our MOU with the Government of Rajasthan is for ten years. So we are looking at alternative curatorial models for future editions. One idea is to invite only architects to create some sort of built construction or environment in a particular part of Madhavendra Palace. We're also in discussion with foreign embassies to see if they would want to take it over for one edition. Certainly, other curators will become involved, as I don't need to control it forever. Our education program will become more developed and multi-layered, as time goes on, and we're also hoping to bring more performative and musical events into the Sculpture Park in the future.