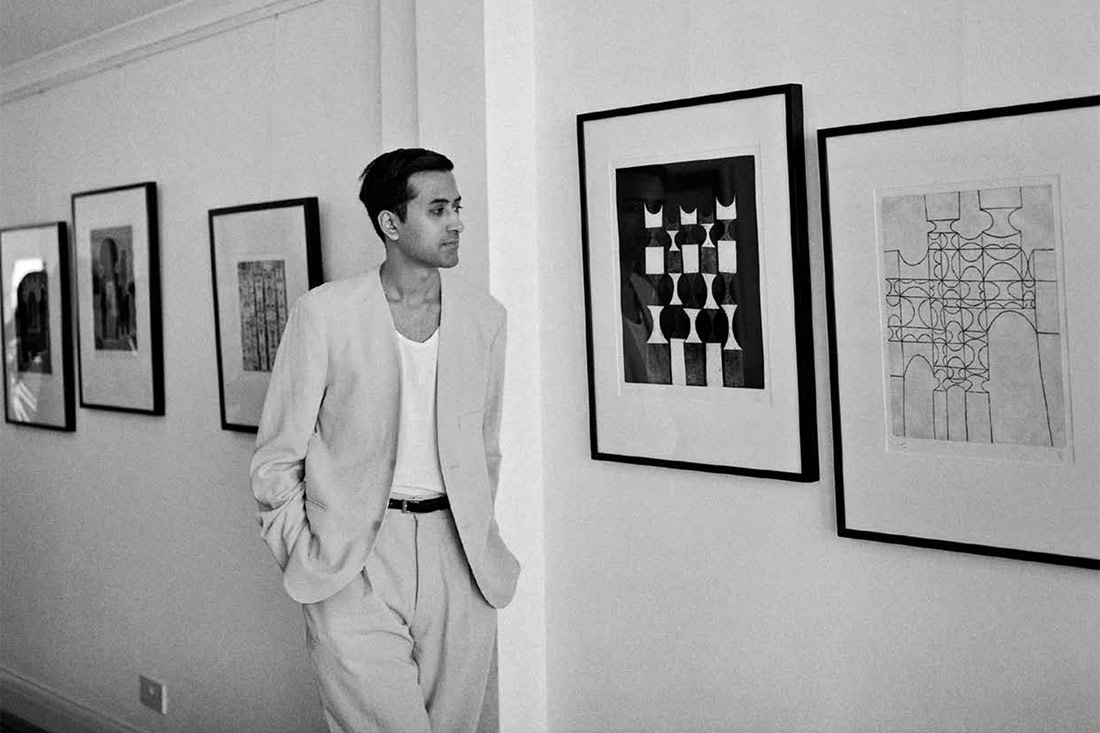 Re-orienting the Modern
Shanay Jhaveri
Shanay Jhaveri is not your regular curator and art historian. His sensibility is very distinct and evolved. He uses his intellect to think critically and comparatively. As a curator he continues to celebrate and present South Asian Art from an international perspective. His curation is all about celebrating the arts and inter-mingling them to form a creative dialogue. He is the first curator of South Asian Modern and Contemporary Art at the Metropolitan Musuem of Art, 'what the Met offered me was the possibility to engage in a more embodied manner with some of the discursive concerns I had been formulating in my practice as an independent writer and art historian.'
March will see Indian sculptor Ranjani Shetter's work being exhibited at the Met and added to its collection. And Pakistani artist Huma Bhabha has been selected as Artist for The Met's 2018 Cantor Roof Garden Commission where she will be creating an on-site installation in April—two very important projects that he has been working on.
We connected with him to know more about his thoughts and what keeps him artistically charged.
When did your romance with the arts begin?
I would have to say it has been through a process of informal osmosis and casual exposure. I've been fortunate enough to be part of a family that has always been involved and committed to the arts in various capacities—that has been truly instrumental in fostering my own appreciation for the arts. However, it was going to Brown University, which was significant for me. It fostered a social environment with little judgment, and where the possibility to express oneself was infinite. During that time, I met many of my closet friends who are involved in the arts. A person who had a great impact on me was my thesis supervisor—the artist and filmmaker Leslie Thornton. The tutelage I received through my department, Modern Culture and Media, fundamentally altered the way I related to the fine arts.

What interests and engages you?
After my undergraduate program, I gradually found myself growing more and more interested in modern and contemporary art from South Asia, and tracing the more complex personal, intellectual and artistic relationships of certain colonial and postcolonial conditions. This remains parallel to my interest in film, especially experimental film. I have continued to programme film and write on the practices of a number of contemporary artists who work with moving image.

As a curator, researcher and art enthusiast—what are your artistic concerns?
I have been keen to address through my writing, curatorial work and research the transmission, appropriation and rejection of ideas and art forms between India and the West, and considering how transnational networks of association impact and shape artistic practices. By paying attention to histories of crosscultural exchange and encounters, as evidenced by both my books—Western Artists and India: Creative Inspirations in Art and Design, Chandigarh is in India and Outsider Films on India: 1950-1990, along with my study of the reconfiguration of the term 'cosmopolitanism' in my PhD. I believe that the contours of a received art history can be re-defined, and its deficiencies in Shanay Jhaveri accounting for non-western modes of expression be highlighted. My process has always been intensively research oriented. Personally, doing research is a very edifying and gratifying process, and I am glad to have received the training I did at Brown, to be equipped with right understanding to conduct such research.

What drives you as a curator?
Throughout my practice as a curator and writer, I have always striven to acknowledge and engage with a wide range of artistic practices and positions, also I have said this many times before that we must not be seduced by the contemporary, and try to reorient the present to the modern and the historical, and while doing so test our own imaginations. I have articulated this in my writing and film programming, but further expressed these concerns in the first ever exhibition I curated, Companionable Silences at the Palais de Tokyo, Paris, in 2013, which focused on non-western women artists who had lived or worked in Paris from the 1920s onwards. The exhibition included artists from Brazil, Lebanon, India, to name a few, and considered collectively how their works pointed to Modernism's cross cultural past, as well as the place Primitivism and Orientalism occupy within conversations of the Modern. It also sought to draw attention to certain forgotten and marginalised artistic practices, while emphasising that Modernism was not only a Western art practice. I wanted to demonstrate that there is a plurality, heterogeneity, and a lack of symmetry amongst modernisms from around the globe.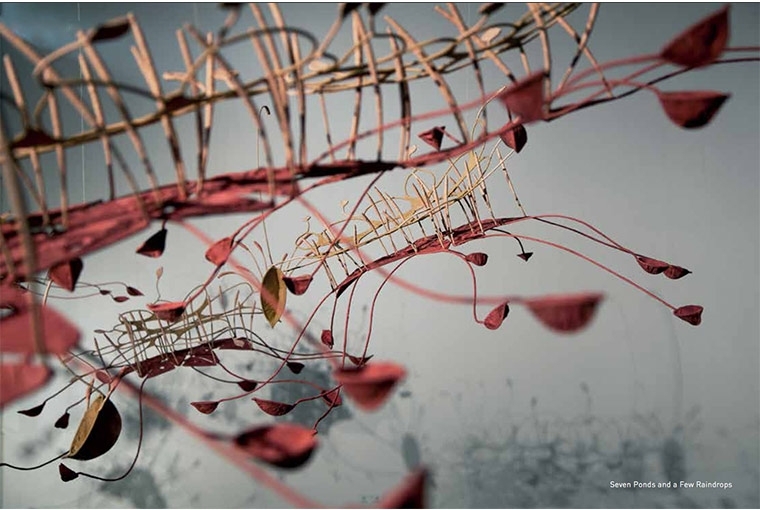 What were some of the challenges you faced when you took on the role of the Assistant Curator of South Asian Art at the Metropolitan Museum of Art?
Being the first curator of South Asian Modern and Contemporary Art at the Met was daunting, but what it offered me was the possibility to engage in a more embodied manner with some of the discursive concerns I had been formulating in my practice as an independent writer and art historian. The question I had to ask myself was, how do you begin to introduce modern and contemporary art from South Asia into the already fairly well established chronology of the museum in which it has been a persistent blind spot? My primary responsibilities at the museum are to actively build the museums holdings of South Asian Modern and Contemporary art, and to contribute to its ongoing exhibition programme at both the Met Breuer and the Met at Fifth Avenue. These activities have to be done with an ear to what is happening in the region first and foremost, but also keeping in mind the museum's own historic collections and wider exhibition programme.

Can you tell me a little about Ranjani Shettar's artwork and what was it about the artwork that made the Met add it to their collection?
We are delighted that Ranjani's immersive installation, Seven Ponds and a Few Raindrops, will be joining the Met's collection
as a gift from the Tia Collection. I have followed Ranjani's work for many years, and there was great enthusiasm for her work amongst my colleagues as well, especially from Sheena Wagstaff, the head of my department. What we as a department find compelling about Ranjani's work is that while aspects of her sculpture appear to be resonate of certain historic Western modernist and minimalist sculptural practices, yet differences and divergences appear, her technique and interplay of materials that are informed by local artisanal traditions are firmly and fully informed by her contemporaneous circumstances. She draws her inspiration from the threatened rural environs of India. Ranjani enables a sophisticated and self-aware transaction between art history and her present, and what her work demands that simple pseudomorphic readings that tether her work to Western art history are not enough but a careful understanding of her methods and geographical specificity of her practice need to be recognised.

Huma Bhabha will be creating a site-specific work for the roof garden. Can you tell me a little about what made you commission her and what is it about her work that resonates with you?
Huma Bhabha's work is powerful and arresting, informed by a deep and sophisticated engagement with art history, architectural space, an interest in popular iconographies and keenly responsive to political narratives, both historic and current—which makes her the right artist at this time for the commission. The selection of Huma as this year's artist was made via discussion within the Modern Curatorial Department. The decision every year to invite an artist to consider the commission is made according to a number of factors—the quality of work by the artist, the prevailing cultural and social context, the manner in which the artist can respond to the meaning of The Metropolitan Museum and its collections, and the ability to make work within a specific, architectural space within the larger urban context.
Huma has a choreographed a dramatic mise en scene for the Met's roof. We Come in Peace is a multipart sculptural installation in which Huma's monumental sculptures set directly on the stone ground of the Met's roof will appear in a contiguous exchange with not only New York City but contemporary society at large. Their placement, like actors on a film set of a first contact narrative science fiction film, will seek to elicit an array of compelling allegorical narratives.

Art is Music is Design is Poetry is Film…can you comment on how the lines have been blurring over the year and what has been your experience with the various genres?
I have always encountered Art, Music, Design, Poetry, Film as reverberating of one another, and not existing in discrete and self-contained silos. As forms of creative expression in my mind they are not balkanised from one another, but inherently linked at times more plainly and other times more subtly. In fact, one of my most recent exhibitions addresses this in a way. Everything We do is Music at the Drawing Room in London traced a back and forth between art and music, specifically how Indian classical music has impacted the work of artists. The exhibition followed two discernible trajectories, the figurative and the abstract, and ranged from 15th century ragamala paintings to modern and contemporary works of art by Nasreen Mohamedi, Lala Rukh, Shazia Sikander, Prabhavati Meppayil, Michael Muller to name a few whose making are informed by Indian classical music. As I mention in my essay that accompanies the exhibition, what you seen in this exchange between artist and the music is that they are not trying to fix or notate Indian classical music, which is an oral tradition and does not have a history of notated scores, but a more synesthetic process of envisioning without mediation.

Lastly what are your views on Contemporary Indian Art?
What one has to factor in before making any blanket assessment or generalisation is that curators, wherever
they might be located, have to position and orient themselves in relation to the cultural arenas in which they practice, and also the historical conditions which have defined them. So with regard to curators working in India, with the absence of a very active institutional infrastructure, and very few private museums, they have to demonstrate great agility and resourcefulness. Also, curators in India have greater issues negotiating with the state and fundraising than their counter parts in the West. These are ground-based realities that alter and inform the exhibitionmaking process and make something like the Kochi Muziris Biennale even more remarkable. It is extremely urgent that the Indian art community find a way to engage and reach out to local audiences. The other real challenge the country faces, is with regard to its National museums. They need to be activated and synergised, and directors like Sabyasachi Mukherjee of CSMVS need to be encouraged. Also, I feel that it is important for a cross regional conversation to be initiated, and a platform like the Dhaka Art Summit is an exemplar in this respect. By creating a context in which a more robust regional art history can begin to be understood and written.

Text Shruti Kapur Malhotra