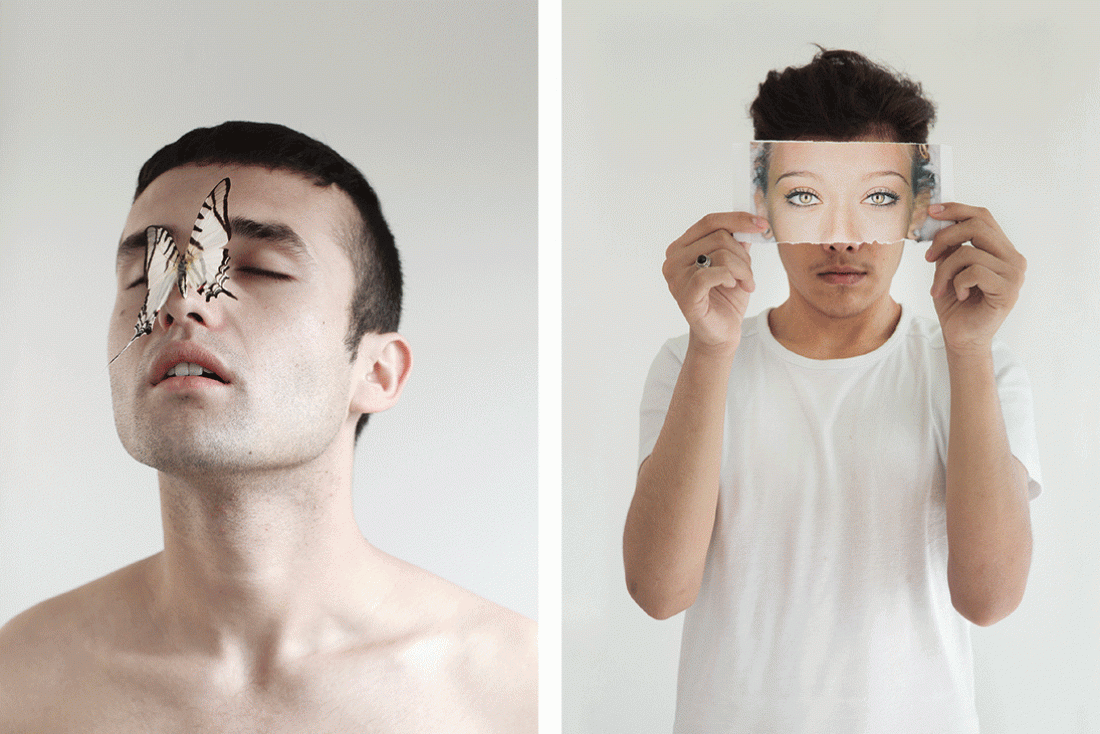 Effects of involuntary migration are of interest to many thinkers, diasporic writers, and practitioners. I've always been intrigued by the consequences of an activity of such involuntary nature. On reading coming-of-age novels like Funny Boy, my intrigue instead of settling, only grew further and I found myself asking for more.

Being introduced to Devi Kashyap's Refuge which focuses on the emotional dimensions of unaccompanied refugee minors, I couldn't resist asking all about her experience in a refugee settlement, hoping it would give me the slightest of insight into the effects of different kinds of diaspora.

Refuge captures emotional dimensions of refugee minors from Syria and Afghanistan and explores different emotional dimensions of refuge, escape, freedom, transformation, war, injury, trauma, identity, family, and boyhood.

Tell me a little about yourself and the things that drive you.
My interest in migration processes is influenced by my own background.
I was born and raised in Austria by my Mother and Step Father, who are both native to the country. Being half Indian though, I have always felt a longing to fully understand my Indian Identity!

My interest in Social Issues and my love for expressing myself through art made me study a Master's programme in 'International Development' (a transdisciplinary study dealing with dimensions of global inequalities and philosophies about resolving them), as well as Photography and Experimental Design in Austria.

I want to create artwork which tells in a broad and many facetted way about the human longing or denial for light and about whatever comes up while trying or not trying to transmute the shadows in us.

Your photo series Refuge is a result of your social work in a refugee settlement in Austria. Could you walk us through the experience?
'Refuge' shows unaccompanied refugee minors, who are applying for asylum in Austria.
The selected six portraits include Zialladin, Bilal, Jalal, Mohsen, Sajed and Osama who escaped from Afghanistan and Syria without their parents between 2014 and 2016.

The protagonists live together with around thirty other minors in a container building in the countryside of Austria.
The house is managed by a National Welfare Organisation - Volkshilfe, which provides them with basic needs and support through social workers, psychologists and lawyers, while they are in their application procedure. It is also the house in which I have been working as a social worker. Before starting to make the photographs, it was helpful for me to spend time with them, and develop trust and understanding.

We organised an exhibition in the hallway of the container house. We invited neighbours and friends and had a bit of a sharing with music, dance and food. Such events are important, because refugees are not very well integrated into society.
A lot of people who have resentment towards the settlement and its inhabitants didn't show up, but some did and I would say it is a further step into approaching each other.
What all did you learn about refugees that you didn't have a preconceived knowledge about?
My time as a social worker there was very intense. What the 30 young boys have in common is, that they left the cultural surrounding they are used to, without their parents, and find themselves in a foreign western society. On one hand, I saw relief in the boys, to have shelter and basic needs met and youthful excitement to enjoy the new adventure and possibilities that are there. On the other hand there is also insecurity, fear and frustration about what will happen next and whether they will be granted refuge or will be deported back to their home country. A lot of the boys have experienced war, loss of family members and abuse and are traumatized.
It is necessary to support them and it is beautiful to see that social organisations, funded by the government and civil society, provide help. Nevertheless the budget is not enough and the possibilities for care are insofar limited. In the end it can be frustrating at times, when your hands are tied in the context of the restricting migration legislature.
What does the symbolism used in Refuge signify?
The symbolism encourages an exploration of the different emotional dimensions these young men are situated in - of escape, freedom, transformation, rootedness, war, injury, trauma, tradition/modernity, identity, family, vision, fragility and boyhood.
It was important for me to share a social message on a level beyond judgmental and generalizing mainstream presentation of refugees.
Refugees are either objects of romanticizing or victims of radical racism.
One thing I have learned and I want to share is to see refugees as individuals without prejudgement between either extremely positive fantasies or extremely negative attacks towards them. My wish is, that everyone is given the honor to look intimately and individually at their situation beyond polarization.

My intention with the symbols is to open up such intimate topics for the audience to reflect on - without already giving an answer to those reflections. For example Bilal's punch in his face could make the audience wonder about violence, without already implying that all refugees experienced violence or are violent towards others.
Jalal's eye mask which he is holding in front of his face draws attention to reflections about identity and gender questions young men in those situation might have, but not necessarily implying that it is always an issue.
Mohsen being soaked in water reminds us of the scenario many refugees experience while taking boats over the Mediterranean ocean.
Osama has a traditional Turban rapped around his head, which is in fact a first aid bandage.
Sajed is wearing a grass patch on his head, invoking thoughts about roots.
Ziaalladin has a butterfly landing on his nose, which is a symbol of transformation and new beginnings/endings.
The pastel colors and soft gaze imply the fragility of boyhood, the fragility of the soul and the fragility of peace in times of war on a global level.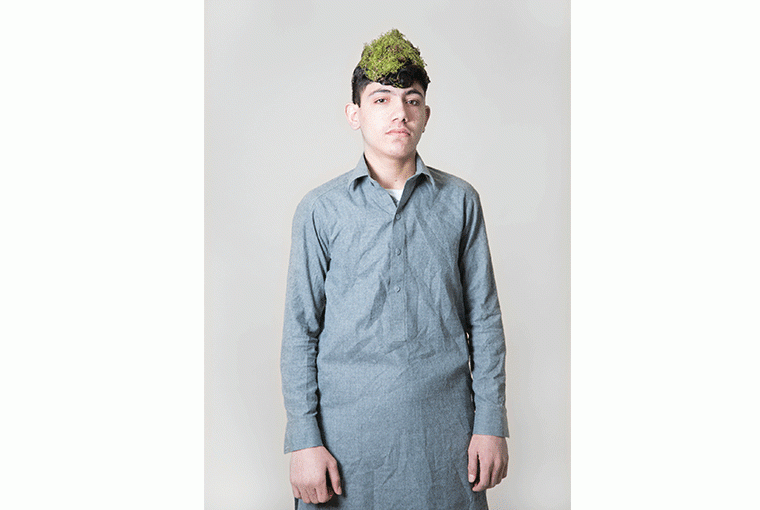 What are you working on next?
I am based in Australia at the moment, which inspires me to do a photo work on the indigenous culture and its Integration into Modern Society.
This is a continuation of previous projects - Photographs of Rabari Women of Gujarat and my master's thesis on land rights of the indigenous people of India.




Text Priyanshi Jain