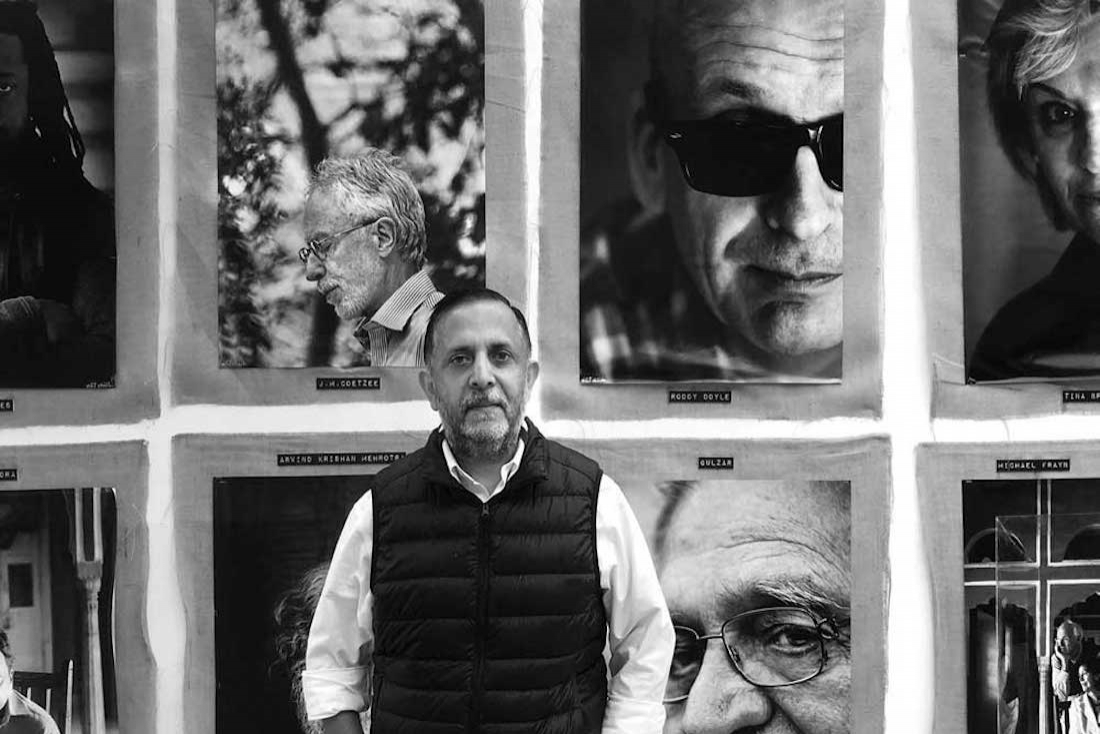 In the world of photography, Leica is a living legend. The brand has already completed a 100 years, crafting the cameras that have been put to use by some of the greatest photographers of the world and is continued to be used by professionals even today for producing brilliant photography. The brand ventured to open its first store in India this year and with its arrival it promised to bring along the old world charm and romanticism of photography by conducting events with some of the biggest names in the field. The first event, of many to come, was Nick Ut: My Story, a conversation with one of the most prominent photographers of the world with the brand ambassador of Leica Camera India, Rohit Chawla. We had a chance to interview Rohit, a pioneer in the field of Portraiture photography.
How was a collaboration between you and Leica conceived?
Well, I use the Leica camera, so when they chose to come to India they decided that they wanted to partner with certain people in this country from different streams. So, in terms of portraits they chose me. So, they have something called the Leica Academy wherein the idea is to create awareness and to host a series of workshops on Leica called Leica Labs with different photographers across the country on certain aspects of photography. Leica stands for the classic, the purist version of photography, so I think, despite of the fact that we are inundated by a lot of imagery, some of it is completely obtuse and ridiculous put mildly. So, there is a need to go back to the basics and in a way to go back to the roots of photography and Leica is the platform that is sort of going to help us do that.
For Leica's events, you will be talking to many prominent photographers, so, what is your curatorial process for it?
Well its going to be different photographers from different genres of photography. If I was to do photojournalism I would always go to Raghu Rai, but If I was doing something like Interior, I would do Bharat Ramamrutham. So, the idea is to bring a different person and that each person has a different body of work which gives the person a certain stature in the photography world. And it will not be just limited to Indian masters, there are enough photographers that come to India or Leica will bring to India who will share their stories and their version of how they make their stories . So, we won't be limited to one kind of photography, it will different fields, it could be fashion, it could be wildlife, it could be sport, so different aspects of photography.
So, you were in conversation with Nick Ut for the event by Leica. What about his photography intrigues you?
Because he is an old-world photographer and he worked with things which were not so easy. You know, today's photography is like a walk in the park with the digital cameras. Now he belongs to and did most of his world in the analogue world where he had to physically carry heavy equipment, I mean there wasn't even a zoom lens at that time and shooting on film in a war, that too the Vietnam war, is very different from shooting today in the war zones. And he shot the particular project on a Leica, so he will talk about his story. And I am more interested in the discipline of the dark room, and shooting a film on negative and you know, it was a different ballgame altogether and the young photographers have no clue about that world and luckily I come from it. I mean, I did most of my formative photography in the dark room and I created images, which is a magic of its own. Digital has taken away the mystique of photography, its made it more accessible but its resulted in a loss of the romance of photography. So, the conversation with him won't just be about the Vietnam war, but also discovering the magic if the analogue world and what it was, to live in those times and shoot in those times in a real war situation.
"Photography is no longer the domain of a chosen field, its almost like a language so everyone speaks the language, we are a country of one billion photographers now, you can't even walk 5 feet without someone taking a picture on their phone."
So, furthering from your point, what are your views on the debate of analogue versus digital photography?
So, I think that the digital has definitely made the work more technically better but you know, we are drowning in imagery. Photography is no longer the domain of a chosen field, its almost like a language so everyone speaks the language, we are a country of one billion photographers now, you can't even walk 5 feet without someone taking a picture on their phone. But I don't want you to confuse selfie and cellphone photography with real photography. I mean, that's recording a moment, and lets not confuse it with what a professional photographer does. Yes, there are filters that make the amateur look good but the discipline of a professional is different. So, one needs to relook at the imagery that is coming out and figure out what is it and which is the direction that that photography has to take.
Finally, what are your views on the scope of photography in India as an art?
Photography taps into the belief that everyone is an artist himself so its democratised and has made being an artist come on your fingertips, no longer does one have to learn the discipline or the craft of it so they use photography to express their creative instincts. In a way its good but there is so much of it and I see so much of, I won't even call it photography, rather Digi-graphy that it is called in France and somewhere else, of people shooting on the phone, putting on filters, just like turn anything into Black and White and its good enough. But, put those people in a real assignment or a real job and most of those people won't come out so great. Doing imaging has become easier but does all of that constitute great photography? I am not so sure of that!


TEXT Nidhi Verma