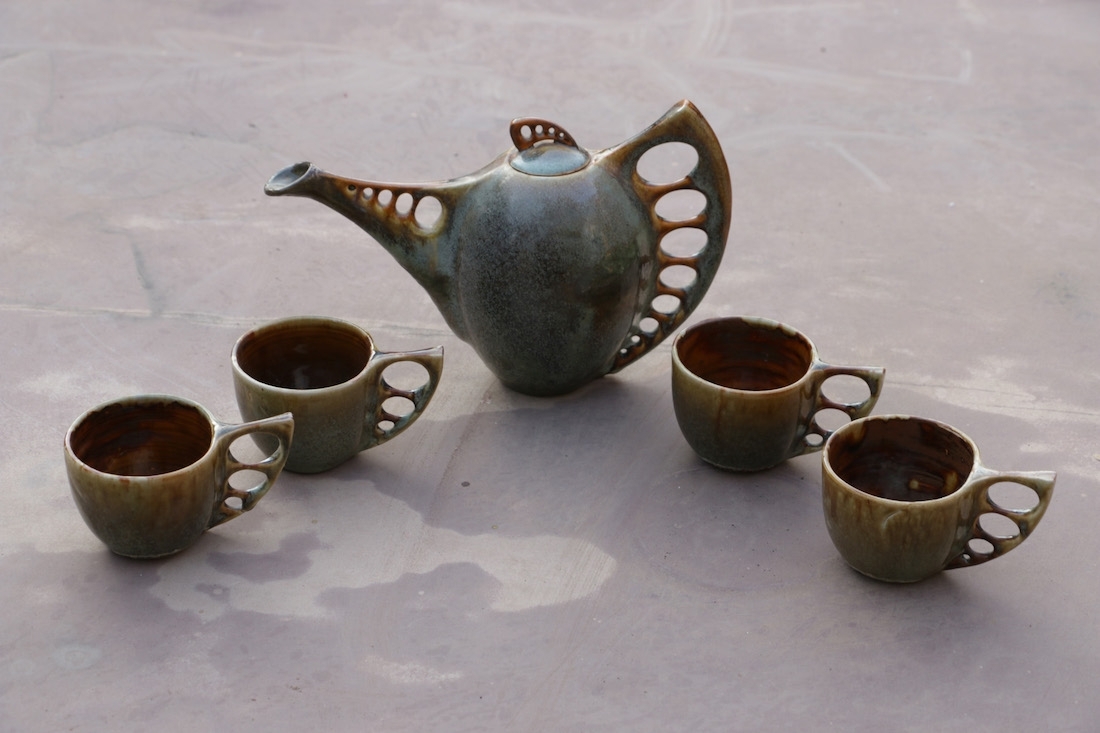 Sculpture Show at Triveni Kala Sangam
Art Ichol, a first-of-its kind multi-disciplinary arts centre in Maihar, Madhya Pradesh has to its fame the National Tourism Award for being the most unique and innovative art destination in India. It is equally renowned for organising artist-in-residence programmes for international and national artists of repute and founder Ambica Beri has hosted more than 50 artists from over 20 countries ever since the centre's inception in 2015. Beri now brings to Delhi some of the most path-breaking sculptural works created during such residencies in a show titled THE ART ICHOL SCULPTURE SHOW to be held at Triveni Kala Sangam, 205, Tansen Marg, New Delhi from November 28 to December 9, 2018, 10 a.m. to 7 p.m.

The show features nearly 75 works in mediums like stone, bronze and ceramic by 50 Indian and international artists. Participating artists include Saturo Hoshimo (Japan), Sandra Black (Australia ), Eugenia (Latvia), Anatolli (Latvia), Cynthia Seigal (USA), Kim (Korea), Alvin Tan (Singapore), Naidee Changmoh (Thailand), Maite Delteil (France), Mami Koto (Japan), Julia Klemm (Germany), Maria Bosch (Spain) and Indian artists like Laxma Goud, Anupam Sud, Jayasri Burman, Paresh Maity, Madhvi Subramanium, Anjani Khanna, Ramesh Chandra, Milan Singh, Megha Joshi, Ravi Kumar, Aditi Saraogi, Debabrata De, Falguni Bhatt, Uday Singh amongst others.
Says Ambica Beri: "Art Ichol provides a creative environment amidst a natural setting that inspires visiting (resident) artists to add a new dimension to their art. This exhibition is an attempt to showcase the same. We also bring out an annual journal on art and this year's journal titled Natyam-Performing Art that will be released on December 1 at Triveni Kala Sangam amphitheatre. The journal is the third in a trilogy, Drishyam-Seeing Art and Vaakyam-Writing Art, being the first two."