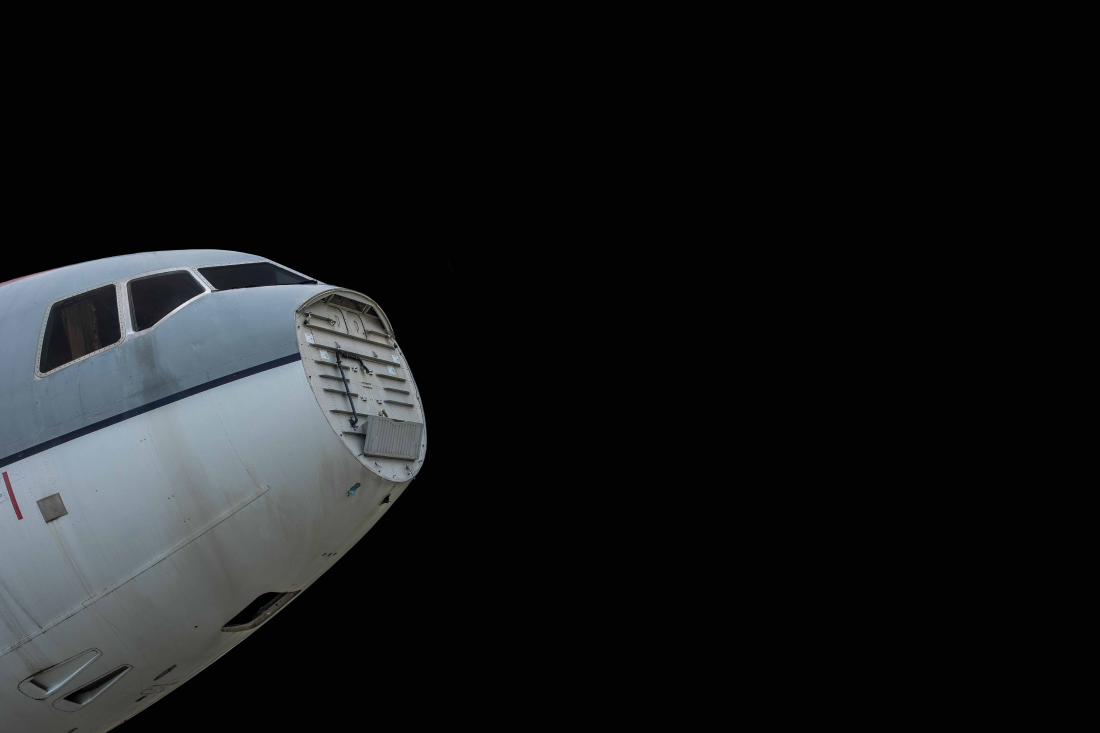 INTERVIEW OF THE WEEK
Courtesy of Jhaveri Contemporary
Silver Bird will be on display at Jhaveri contemporary till the 25th of November, 2017 at the Jhaveri Contemporary in Malabar Hill, Mumbai.

From cinematic constructions that demanded an authentic theatre experience to moving image installations tailored to deliver the almost perfected eerie documentary-fiction blend for an audience invested in multiple screens and media consumption spaces. Shambhavi Kaul's experimental sensibilities retain their breakdown of site and place while accessing and adapting to new styles and channels. Now an Assistant Professor of the Practice of Art, Art History & Visual Studies at Duke University, her work has evolved in several ways into several spaces, the art gallery being one of the newer ones.

As an experimental film-maker whose science-fictive cinema has found expression through the likes of Toronto International Film Festival, the Berlinale, The New York Film Festival, and London Film Festival among others, Shambhavi Kaul has conducted solo shows on exactly two occasions. Both of them in the exhibition space put forth by Jhaveri Contemporary. Indicatively titled Silver Bird, her second takes a deeper dive into the shifting notions about travel and tourism through the dispersion of an idea into four defining elements of media. The implications of her latest multi-pronged project is out for everyone to experience, as one should and has all the tells of a seasoned artist with a distinct narrative.

Take us through your journey from Jodhpur, Rajasthan to Durham, North Carolina. At what point did you gravitate towards experimental filmmaking.
I was born in Jodhpur, prior to my due date, during one of my father's film shoots. From that point on, you could say, I was raised in the cinema. That was the culture of my home. I was exposed to art cinema at a very young age and all around me people were either making it, or debating it. As a college student, I was keen to get away from this world and I sought other creative outlets. But at some point, I realized that film, so to speak, was so deeply ingrained in me that there was no way to get away from it. I was not ready to make my own films at that moment, so I worked as a film-editor. During this time, I became acutely aware of my instincts, my affinities and my limits and later, I began to make my own films. Recently, my work has expanded to include installation, photography, and writing projects. In all this, I hold on to my identity as a filmmaker, and indeed filmmaking defines my approach to all media.
Your latest display at Jhaveri Contemporary comprises four distinct artistic elements that explore airplane space. Why pick these particular elements and their combination to represent this theme?
My interest in airplane space emerged literally from spending a too much time on airplanes. Getting bored on them, I would sometimes browse through the free, in-flight magazines. While I found the articles bizarre and alienating, I became curious about the source of my alienation. I began marking out sentences that stood out to me and this is what lead to the booklet in the show called In-flight. Given that my engagement with the topic began as a writing project, I knew from the start that this body of work was going to involve diverse media. Eventually, it expanded to include a 15-minute movie, a dual-channel video installation and a series of seven photographs, along with the 40-page booklet, all of which are featured in the show.

Are these separate techniques and styles meant to be convergent or divergent? Additionally, would you consider each complete in itself or a part of one whole?
I consider each element complete in itself and I would say, in the way that they confront and question each other in the gallery space, there is potential for both convergence and divergence. This is indeed the particular potential of working through physical space. As a former film-editor, montage has played a very important role in my work and in the gallery space, montage occurs not only within each self-enclosed work, however discreet, but occurs between each of the works and within the space itself.
From the photo-series, Silver Bird
Silver Bird is your second solo show. Has it been affected by the first in any way?
The first show we did at Jhaveri Contemporary, Lunar State, was really comprised of a selection of my short films. That experience opened up the space for me, and I began to think more deeply about its potentials. As a filmmaker, I love the movie theatre! I love the darkness, the velvet curtains, the row seating, the surround sound, basically, all of it! There is a palpable excitement when a movie is about to begin- it is as if time has stopped. The gallery, or art space, does not offer this same time-stopping temporality, but it offers space in a much more flexible way. After having completed my first show, I became very excited about what I could achieve, as a filmmaker, when I had the flexibility to shape the space itself.

In the world of experimental cinema and filmmaking in general, are there any artists, films or movements whose influences your work has carried over the years?
There is, but first I'd like to say that there is a part of me that resists this line of questioning. Influence is an expanded field of relations. One is not influenced only by work in one's field or worse, by masters of one's field. Even the field is a fluid phenomenon, at least for me, who thinks of herself as a multi-media filmmaker. Eventually, influence comes in many forms. It comes daily and mostly subconsciously. Every kind of experience can affect ones aesthetics and realizations. After that disclaimer, I will say this: I invoked montage earlier and it is almost a film school cliché to invoke the Russians in this regard, but what can I say! Early on, I got very excited by Vertov's films and later his writings and there is something there that I keep returning to.
Could you elaborate on your conscious decision to remove human players from any body of work, until your 15-minute short, Hijacked? What made you depart from this trope and how is it expected to affect the projects to come?
Anthropocentrism is perhaps the most pervasive trope of cinema. Everybody thinks it is natural that humans should be at the centre of the frame, subordinating all else. Earlier, I focused exclusively on everything but the humans: the backdrops, objects, animals, etc. I found this very productive as a way to think about the work of protagonism inside cinema, about what makes narrative agents, and what opens up for the spectators' identification. Later, when I began to think about using humans in Hijacked, I was thinking about how I may cast them beside the centre. The detached dialogues that appear as subtitles, and indeed the missing backdrops in the film are some of the techniques I use to try to achieve this.

What do you hope people take away from the experience that is Silver Bird?
As in all my work, I hope that an experience of it may open up new ways of seeing the world beyond, in this case, more specifically, airplanes and airplane space.

Find more of Shambhavi's work here.

Text Shristi Singh