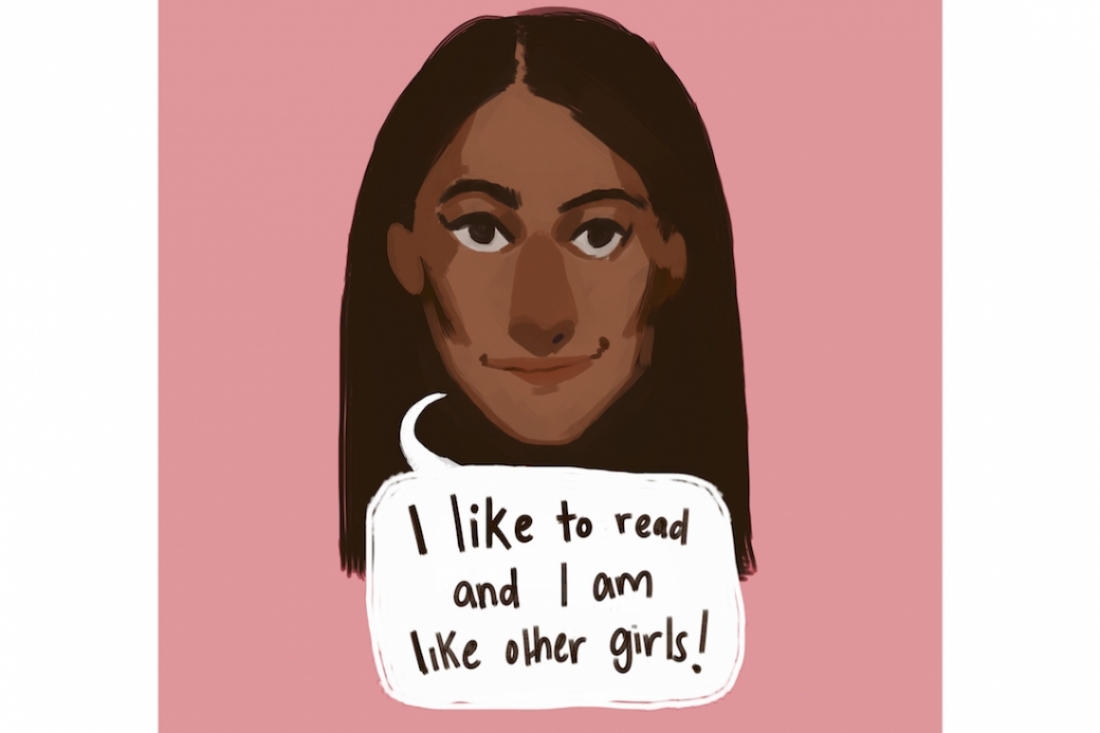 An illustrator whose works champion feminism, Tara Anand seeks her inspiration primarily from women and their realities. Her art is seeped in an exploration of feminist issues and expresses itself through colourful and caricatured illustrations. By far, her work has dealt with many feminits issues like the erasure of female warriors from educational and mainstream indian historiography through her project "I Am No Man". Tara, who is now also the co-founder of the Instagram page "I am like other girls", which defines itself as a platform for solidarity, talked to us about art, feminism and everything in between.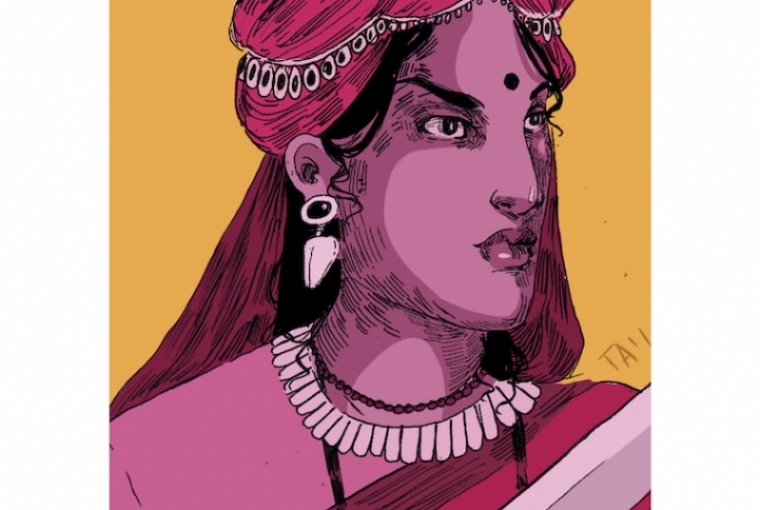 How were you introduced to the world of art and illustration and how and why did you decide to carve a career in this field?
Art is something I've been exposed to since I was very young, my parents are art lovers and my mother is an artist. I happened to develop a very very strong interest in it at an early stage and so was quite dedicated to pursuing it early on. I narrowed down on illustration because I found illustration to be an effective storytelling medium and storytelling is something I've always been drawn to, being someone who reads a lot.

What led to the conceptualisation and the birth of "I am like other girls"?
My roommate Ellie and I had a very epiphanic conversation with our friends about something we heard someone say about not being like "other girls". We were upset by the fact that many girls would go around saying things like "girls are petty and there's always so much drama." The fact is that phrases like this are so normalised in society that we don't even realise the damage it's doing. The Instagram was set up pretty spontaneously almost immediately after we had the conversation, and by the next morning we had around 200 followers already
Why the title "I am like other girls"?
It's a reference to the way people tend to pay girls backhanded compliments like "you're not like other girls" to make them feel special while throwing their entire gender under the bus. our project turns that on its head and into something about girls being proud of being like other girls.
Tell us more about your creative process behind your art and illustrations.
My creative process is very planning and research oriented. I sketch a lot in general but if I'm working on a project or a series of illustrations, Its more the research into the thought of it that I prioritize. I like my art to be saying something and I feel like its important for me to know about any conversation I'm entering.
Can you tell us about the artists that have influenced your work so far?
Storybook illustrator Sheila Beckett is someone who's work has inspired me the longest. I love painter Edvard Munch and Alice Neel and I'm a huge fan of Japanese printmakers like Hiroshige and Hokusai. History and art history both hugely influence my work.
What are your views on the space an artist has in the Indian society today?
I think historically Indian artists have recorded and narrated but today, a lot of Indian art is very high impact and has something to say which I think is very interesting!
What are you future plans regarding "I am like other girls" and what's next for you personally as an artist?
We' d love for the project to have some sort of tangible impact so that's in the works! For me personally, I have no idea! I'm currently in my first year of art school so I'm trying to focus on that!

TEXT Nidhi Verma