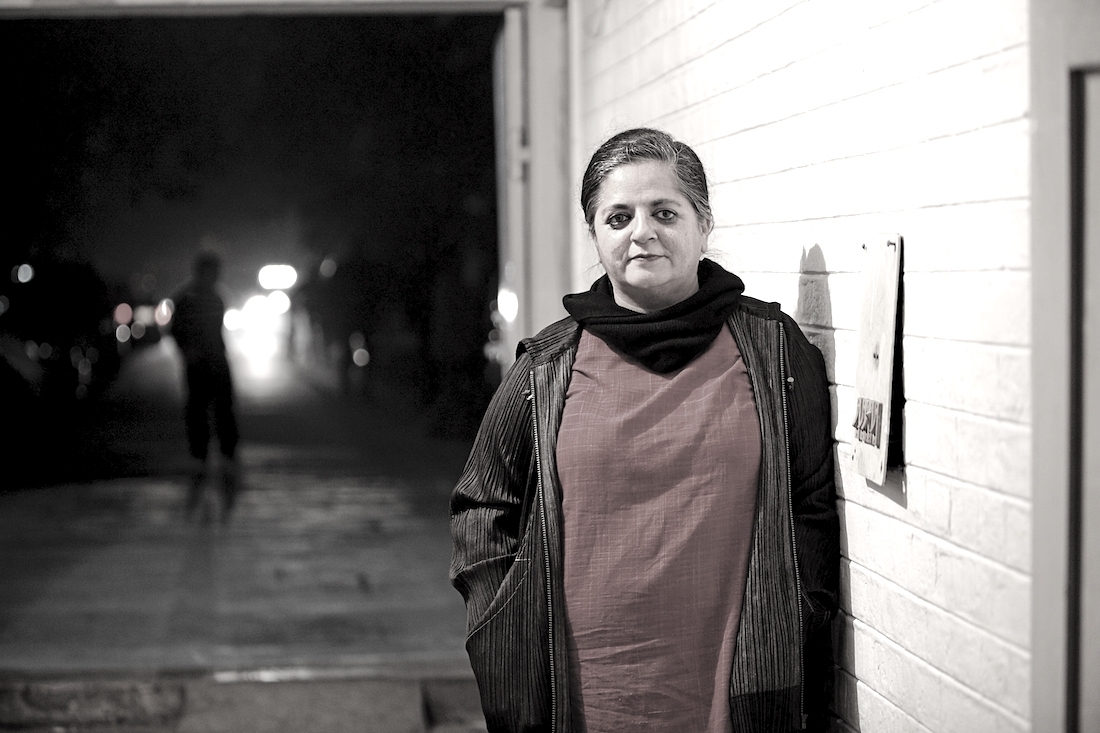 #Throwback Thursday with Dayanita Singh
3 Minutes with Dayanita Singh.

Contextualise yourself in one line.
Artist, soloist, book maker.
First memory of photography?
Standing in front of mother's camera while she slowly measured the steps to focus.
The camera you're currently using.
How does it matter? Photography lies in what you read and hear and experience, not in the camera.
First realisation of the 21st century?
Waking up in Saligao with a massive hangover.
One recent political occurrence that you feel has changed the shape of 21st century India?
The 2014 election.
The one artist [from any genre] you can't stop admiring.
Louise Bourgeois.
Favourite thirst quencher?
Water.
The best thing to spread on toast?
Avocado.
The one ritual you can't do away with.
Cutting and pasting photographs in accordion-fold books.
The one label a person from the 31st century writing about us would use to describe humanity today.
Selfish.
Freedom for you means...
To be independent, financially and emotionally, to be a soloist.
One lesson in life you have learnt and want to pass on?
Rigour and focus are the keys.
Your greatest achievement so far?
Museum Bhavan [publisher: Steidl; distributed by Roli Books]
When was the first time you realised you could affect change?
I realised early on that photography changes nothing.
Favourite subject/artist to photograph?
Mona Ahmed.
If the world were ending in 10 minutes, what would you do?
Call my mother and Mona.
If not a photographer/artist, what do you think you would be?
An architect.
Your most challenging photography assignment till date?
When I had to photograph eunuchs, and Mona threw the exposed film away.
What is the one thing in a photograph that evokes emotion in you?
When it goes where there are no words.
The next big thing in photography is?
Sony patenting the contact lens, where one blink is a photo and two blinks a video.