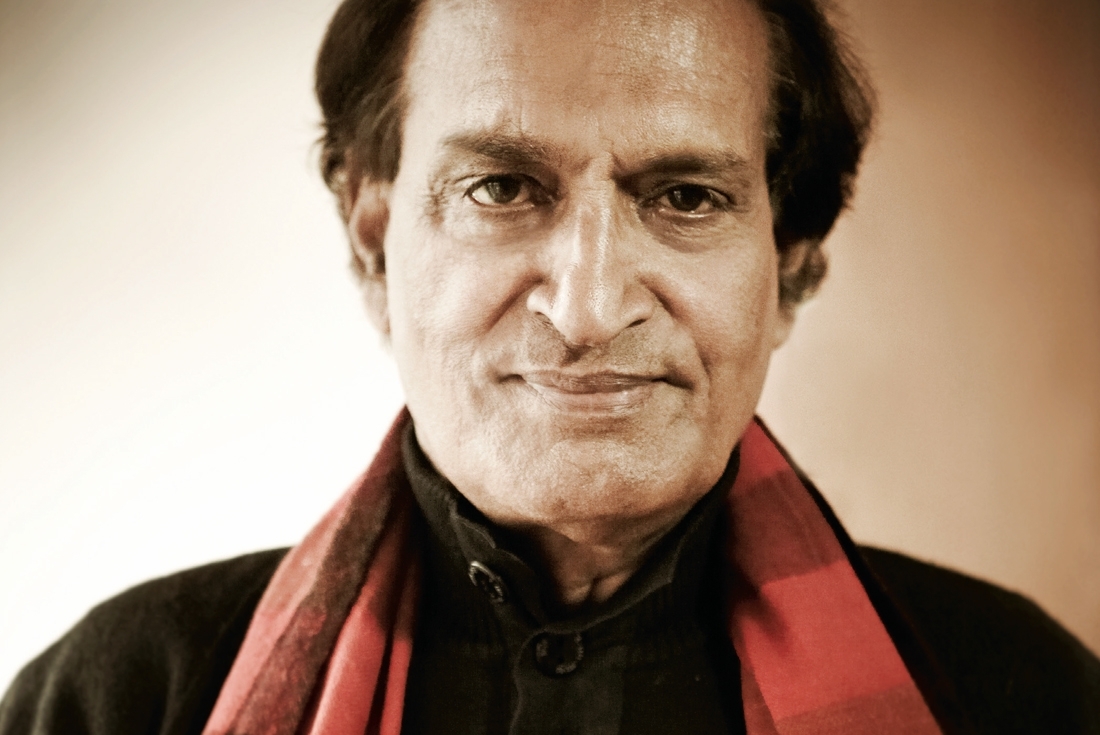 Photography by Hormis Antony Tharakan
#ThrowbackThursday: Raghu Rai
As Raghu Rai adds another feather to his cap with a National Award and a solo exhibition of some of his rarest prints at Paris Photo today onward, we revisit our conversation with the master of the camera and his inspiring journey.

'Back in my hometown of Ujjain at the time when I was pursuing my Masters degree in science, I had never thought that I would one day take up photography full time, but I was already familiar with Raghu Rai's work and his pictures left a deep impression on me. They were very different from any other Indian photographer's work. They were powerful images, which often had a sense of immediacy about them.
In the early seventies, I came to Bombay to practice photography and after a few years I started contributing to JS, a pathbreaking magazine for the youth from The Statesman group. Raghu Rai worked for The Statesman daily as their chief photographer from Delhi. Soon we met and became very good friends ever since. I remember how I used to look forward to the Sunday edition of the newspaper where it carried a photograph on half a page, and often it would be by Raghu. Later he joined India Today and I vividly remember many of his wonderful picture essays which have never been equalled.
Raghu, I slowly discovered had great interest in Hindustani classical music that I too shared. He is most passionate about nature and loves this country and its people with the same passion. I accompanied him once to Agra when he was shooting the Taj Mahal. He suddenly stopped and pointed to a group of exhausted villagers with their belongings on their heads and said, 'Dekh yaar apne desh ke in pyarey logon ko dekh, inki bholi shaklein dekh, kya baat hai … !'
Once in Delhi when I was staying with him, he returned from a trip abroad. He got out of the car and straight away began tending to his garden. He did that for more than hour and only then did he unload his baggage from the car and entered the house! Even today, at the slightest opportunity he disappears to his farm outside Delhi and is happiest there working with his hands.
This passionate energy he invests in his pictures is often very evident. He is one photographer I've seen in India who is constantly working. His energy and enthusiasm for life appears to be inexhaustible and one often feels a little older in his presence! His output is staggering and he is at it every day. He has continued working in a style that is intrinsic to him. And his spirit and enthusiasm for life has not dimmed one bit since I met him some 35 years ago. This rasa that he draws from life makes him a true rasik, is amply evident in his compelling images.'

Mahendra Singh, Photographer.

"For me, every little experience matters so every image is equally important because I am a product of all that put together."
What is your relationship with photography and the photographic image?
Photography is my religion. I do it like a good pilgrim. I work and do my job with honesty like you do your prayers and once it's done, once the picture is taken, then my relationship with that picture is over and does not linger on. I am not the kind who carries his work in his heart. For me, every little experience matters so every image is equally important because I am a product of all that put together.

You are India's leading lens man. What is the one thing you would like today's aspiring photographers to take away from your experience?
Very simple - don't take all those good pictures which are stored in the mind, because God installed a bigger computer in each one of us before computers were available in the market. The computers that are installed within us have a memory that can expand to as much as you will, but the dangerous part is that in creativity, this memory you cannot delete. And when you come from memory that means you are reproducing - simple as that. And, nothing is purer than your own purity and your ability to reflect that purity.

"Photography is my religion. I do it like a good pilgrim."
What are your observations of photography in India and the photography market at large?
The churning is happening. There are a lot more photographers today, but the bulk of them are influenced by the western style of photography. Some think that back home people won't notice it. Globalization has come to India now but in the art space you stand on a global platform, there is no set boundary. As artists, it is our responsibility or call it a liability - you have to know what's gone on and what's going on and where is the world going and you have to meet it a few steps ahead. The market is better than what it was when I began, but still it will take its own time.

What are your expectations from the art/photography world?
I don't expect. In creativity, many people are jealous of each other but to reject other people's work without understanding, without having the vision because you are jealous, is demeaning your own spirit. A lot of art is created because it is trendy or fashionable, but all things trendy will disappear with time. You have to be the eternal witness who can reflect the truth and the vision of society in a most poignant and honest way and that will stay.

Our conversation with Raghu Rai was first published in our Art Issue of 2013. This article is a part of Throwback Thursday series where we take you back in time with our substantial article archive.



Text Shruti Kapur Malhotra