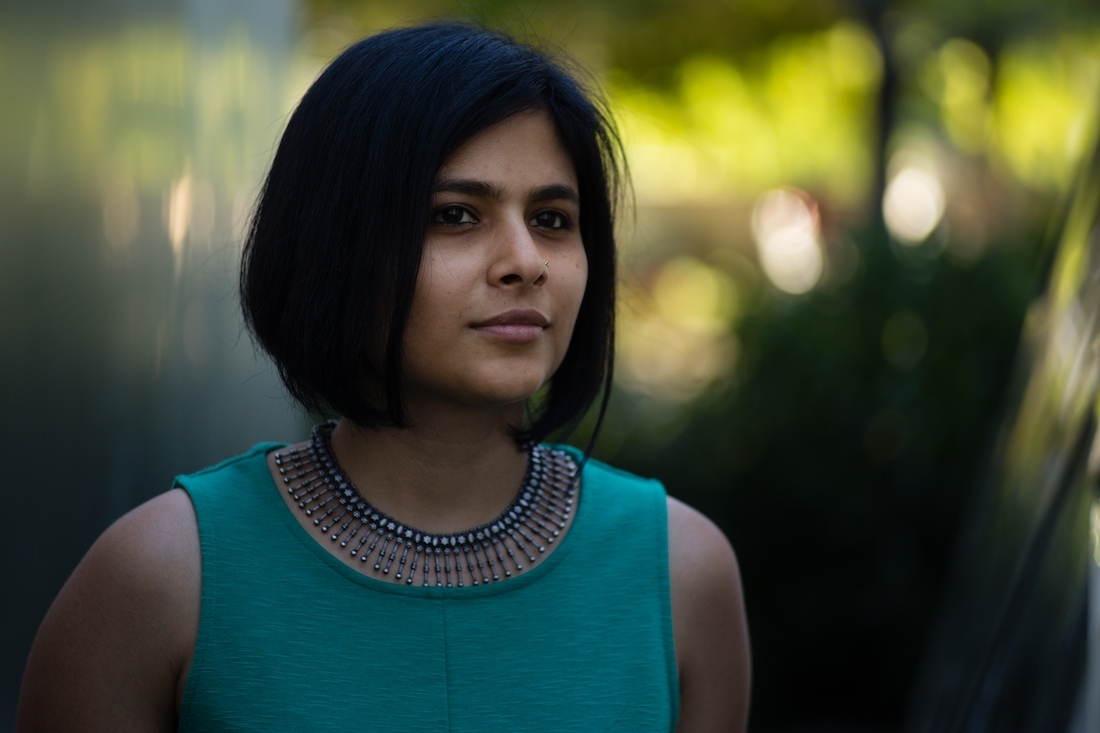 What makes a great movie great? Is it that it has a great story? Great characters? Is it that the actors have done an exemplary job? Or is it that the soundtrack just blows your mind? The answer is yes—to all of this. But when watching a film, there is an aspect that cannot miss the naked eye but is as quiet as it's pivotal. The art direction of a film. Movies can never go from an idea to the big screen without a talented production designer. Film is a language of visual storytelling and so the visuals captured by the camera matter immensely. Locations, sets, costumes, lights…all work together create a world on screen. The production designer takes the writer's work, director's vision and the producer's plan and synthesizes it into a visual story. Aashrita Kamath does just that. The Art Director for Avator 2 and 3, has been playing make believe for over ten years now. This is her story.
Young Aashrita surrounded herself with art, partly because she loved creating things and also because they didn't have cable TV for a large part of her childhood. She was the only child and hence found ways to entertain herself. Sometimes it was making up elaborate games, other times it was getting lost in the vivid world created by Enid Blyton, JRR Tolkein and Phillip Pullman. She spent her formative years at The School, in Chennai and then moved to Rishi Valley in Madanappalle, Andhra Pradesh. 'I joined a film club in Rishi vally, not knowing where it will ak me. Little did I know, that I would be breathing cinema in all the years to come.'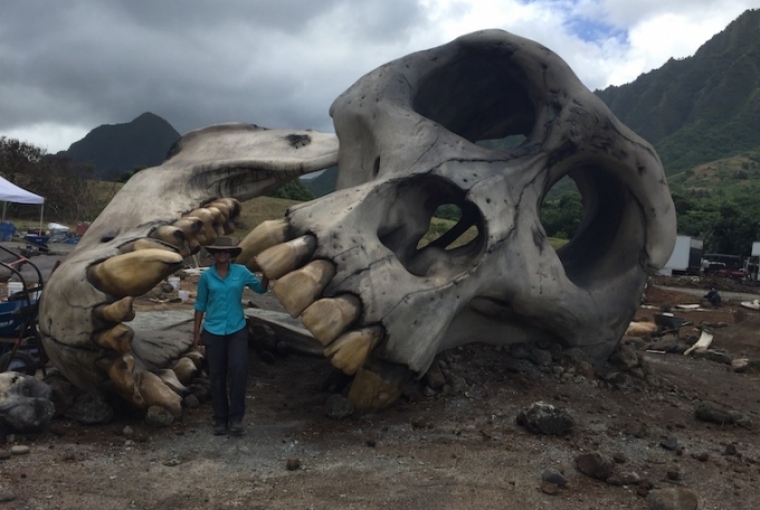 Swiftly after school, she moved to St. Xavier's College to study Sociology. By then, she knew she loved watching films but didn't know where to go next. An internship as an assistant director at an ad-film production firm helped her comprehend the culmination of various crafts into one product. She found the art unit most fascinating, one that lay the visual foundation of the world that the story was set in. 'Never having worked on a film set before, I didn't quite know what to expect! I had to learn on the job; figuring out what was expected of me and how to achieve it effectively and efficiently. Having grown up in South India, I wasn't fluent in Hindi either; so it was challenging on multiple fronts! As an assistant director, working on commercials, I observed the way the entire crew came together as a team to tell a visual story. The visuals, the production design were where I found myself.'
Her first hands on experience were on films like West is West and Zindagi Na Milegi Dobara. It was a steady start that gave her wings to fly. 'When working in Bollywood, I learnt a lot from the Aradhana Seth (for West is West) and Suzanne Caplan Merwanji (for Zindagi Na Milegi Dobara). They are both incredibly strong and talented women and they taught me many of the invaluable skills that I use today when I work. After ZNMD I realized that being a Production Designer and working in the Art Department had become a passion and I wanted to learn more about the craft.'
Aashrita was at a crossroad in her life; she could either continue working or could just pause and learn more technical aspects of the craft. She chose the latter. 'I dropped everything and applied to The America Film Institute as they are one of the few places that had a Masters program for Production Design and I'm glad I applied. I spent two years there as a Production Design fellow, learning from leading professionals in the industry. It was an intensive course, with many sleepless nights, lots and lots of technical classwork, as well as physically taxing work. Every set we designed, we had to plan and construct ourselves - we quickly learnt the practical skills to effectively execute our conceptual designs,' she says.
The big Hollywood dream was inching closer. Her first studio projects—Equals (designed by Tino Schaedler) and The Big Friendly Giant and Me (designed by Rick Carter and Rob Stromberg)—as an Art Department Assistant exposed Aashrita to how the Art Department worked on a studio film in Hollywood. 'Starting at the bottom, I was given the opportunity to be able to observe how the department functioned and I learnt everything that I could from the talented people around me. It was through the BFG that I met Production Designer Stefan Dechant, who then hired me on his next two projects, Kong:Skull Island and Pacific Rim:Uprising.'
Recently, she collaborated with director Manjari Majijany on I See You. 'The story of the film was set on a subway train New York City, but also had a few scenes that took place in the market of a remote village in Syria.' Another film Contrapelo, directred by Gareth Dunnet Alcocer was set in Mexico but shot entirely on a soundstage in Los Angeles. 'It's a mix of specific, detail oriented work, and also 'big picture' design. It is really gratifying to see all that research comes together in the final film.'
Now based out of Los Angeles and working with James Cameron, Aashirta loves her job and its exploratory nature. The one that comes with a new story, a new team, and an opportunity to take the audience on a journey with every project. 'We also get to explore and immerse ourselves in different types of worlds in a short amount of time. I've gone from the present day (on Interstate) to the Great Depression of the 1930s (on Dustland) to a Syrian market (on I See You). I also find it very rewarding to work with a Director and the core creative team to help achieve their vision for the story. It can be an addictive collaboration. Usually, when I'm done with one project, I can't wait to get started on the next!'

Text Hansika Lohani Mehtani