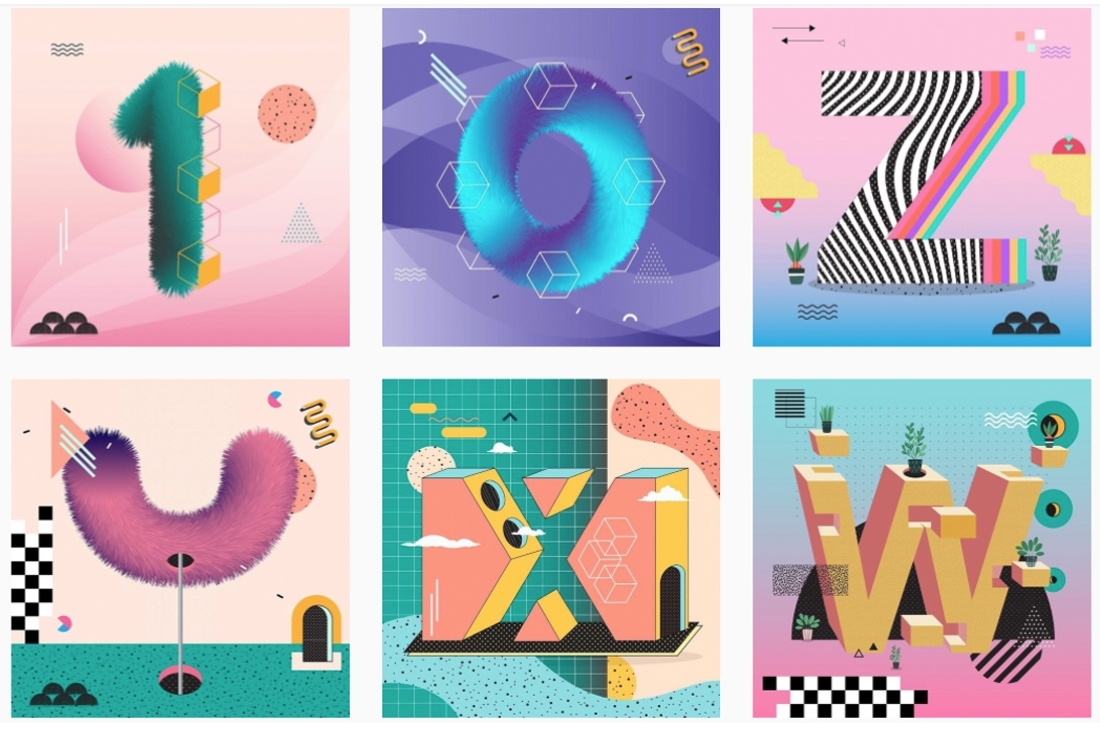 Design Everyday
Yash Pradhan
A self taught graphic designer and illustrator, Yash never imaged his crayon scribbles would turn into intricate vector visuals. His first memory of art is still fresh as 'the excitement of opening a new set of crayons and start sketching. There was something extraordinary about that moment when you have an idea, and it starts to come to life on paper.'
The Mumbai based digital artist has been making a new artwork daily, for the last six months. The monthly Design Everyday series, which comprise of a fresh image made from scratch to finish each day, is a self-initiated project. Yash is challenged to push his design bounders and explore skills of composition, colour, shape and ideas where every piece of the daily art is as intricate and conceptualized as the last.

He shares where his eclectic style and endless hoard of inspiration come from.


The Journey
Like every other kid, Yash's growing up years were filled with cartoons, comics, and crayons. He remembers, 'during middle-high school I fell in love with comics that were printed in magazines and newspapers. I wasn't much of a reader but the visual representation of a story fascinated me. As vaguely as I can remember I used to scribble weird characters or abstract compositions, which caught the eye of my art teacher.'
Over the years, his scribbles were sidelined and textbooks came in. He did not study art but graduated with a degree in Commerce and was placed in banking. Soon enough, his realization caught up with him and he took six months to restart his career path. 'To figure out how to transform traditional artwork into digital, I started learning digital softwares by reading designers' guides and watching tutorials on Skillshare and YouTube and that's where it all started.'

The aesthetic
'Being a self-taught graphic designer, my design sensibility is to find the most effective way to get messages across in print and electronic media using colour, type, illustration, photography, animation, and various print and layout technique. Designing can be a brainteaser—choosing just the right fonts, colours and lines to create a balanced composition, while simultaneously conveying meaning, is complicated, but I love the challenge.'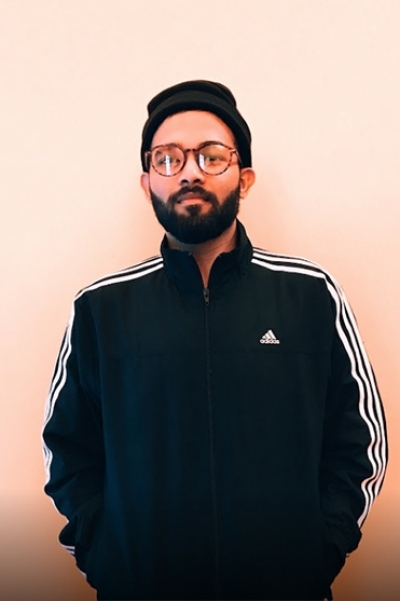 Designing can be a brainteaser— to create a balanced composition while simultaneously conveying meaning is complicated, but I love the challenge.
The Design-Everyday Challenge
While creating a mini-series of abstract artworks, Beeple—a CGI artist he looks upto—released a video of himself completing ten consecutive years of daily artworks. 'The untiring passion in his work urged me to pick up my Wacom and it took off as my project 365, where I started creating new artworks every day, no matter what.'

His incessant pool of inspiration comes from various sources. 'From spending days at end in my room to travelling and noticing new things on my daily commute, my inspirations come from an everyday situation, idea, incident or even from music that I was listening to on that particular day.' Fashion also has a heavy influence in his works. Many street wear and high fashion brands inspire his daily thoughts and ideas.

But when faced with a creative block, Yash turns to culture, movies and music to kick start a fresh idea. 'Even when you have a designer's block you should create more art. I feel, creating a bad piece of art sometimes can lead to better ideas', he suggests.
Other series
His first project called "Kiss My Airs" was a series of posters done in 2017 of nine Iconic Nike Air Max, celebrating 30 years of Air Max sneakers and showing its evolution till date.
He has also been a part of stage designing for a Nucleya tour called 'Sub Cinema' while working at Wolves visuals, using a lot of retro cinematic style while adding truck art typography to make it pop and resemble Nucleya's music.

'Exploring such cultural designs that are ignored in real life for being so commonly used, made me realise how unique it is and should be used more for its continuity in the modern era. These projects helped me learn, how playfully I could blend colour, composition, textures and the importance of minimalism.'
from Design Everyday, March'18
Up next is..
'Currently, I'm participating in 36 Days of Type which is an annual challenge to designers from all around the world to create a new typeface every day. After that, I'll be finishing off my last round of project Design-Everyday and will kick off printing a limited amount of posters.'

See more of Yash's design-everyday works here.
And other full series here.


Text Garima Gupta