Lifaffa is a brand currently hitting two birds with one stone as it sets forth to combat poverty along with environmental pollution in the country. A simple idea forms the crux of this label, collecting discarded polythene bags from landfills and turning them into fabric which then later forms it's products. The handbags, laptop sleeves and wallets that you see on Lifaffa's website are all made from this fabric. The fabric is called HRP and very closely resembles leather and makes a perfect fit for crafting accessories.
Kanika Ahuja, the founder has a background, that on paper couldn't be further from her role as a designer today but in actuality, works really well. A Bachelor's degree in Engineering coupled with an M.B.A forms the perfect backbone for the label. Engineering taught her how to work well under pressure situations and business taught her... well, the tricks of the trade she currently juggles today. All in all, this culmination led her to be prepared for the gruelling hard work that comes with launching a truly sustainable accessories label.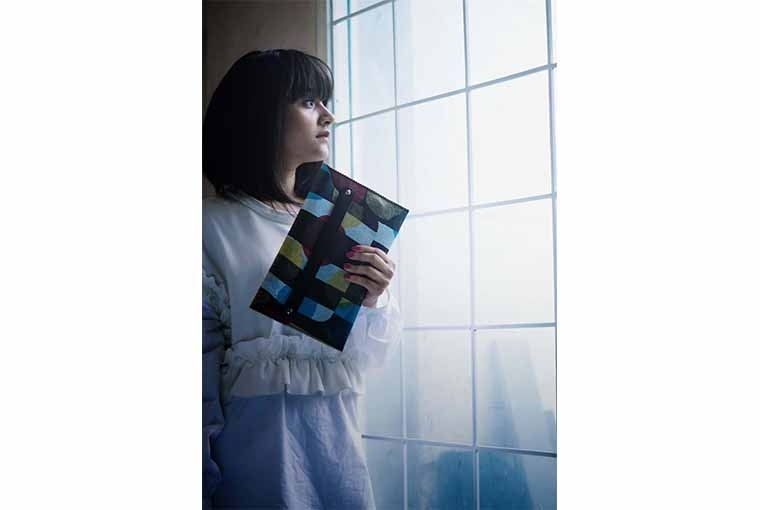 Lifaffa launched last year at one of the most prestigious fashion events in the country. 'I wanted to launch this brand for the Indian market and then Reliance gave us a great opportunity to launch it at Lakme Fashion Week.' Kanika tells me. She further informs me about the notion previously held by Indian consumers about sustainable products and their doubts about the quality and the high pricing of the product. The notion was that if something is recycled, then why is the cost so high? The designer literally spends next to nothing on the raw material and the ever impending doubts, will this product even stand the test of time? Kanika has seen this notion dissipate and a strong paradigm shift engulf today's generation. Thus, Lifaffa finds it's buyer in the conscious consumer, one who is aware of the consequences of his or her purchasing choices.
Coming to how the label tackles the two fold problem of poverty and environmental pollution, Lifaffa works with the country's ragpickers. The rag pickers are paid on the basis of their contribution. Their job role lies in collecting the raw material i.e. discarded plastic bags from landfills and other garbage dumping sites and bringing it to the owners. The plastic bags are then cleaned and compressed under heat to form the fabric. Since the fabric is made from an array of plastic bags, whose colours are often very different from each other, the colours seen on the products are those of the plastic bags merged together. There isn't an external colouring process for these products. Their efforts to provide employment to these workers is unmatched. Kanika goes on to tell me about one of the major challenges they faced while working with the rag pickers and how they combated it. Given that a lot of the names of colours are in english, it was difficult to communicate to the workers if Kanika wanted, say, a teal colour, or a coral? How do you come up with names for these colours in Hindi? The only common language between her and the workers! It's an uphill climb to say the least. However, this was resolved by printing out posters of bollywood celebrities in outfits of the colour that they were looking for. So for instance, if there was a picture of Katrina Kaif in an olive green dress, olive green was renamed as Katrina for the workers. So when sent out on a hunt for olive green plastic bags, the instructions were given as- 'Get me one kg of katrinas!'
Lifaffa, for it's near future, is all set to launch in some select boutique stores abroad and within the next 10 days, on Amazon.

Text Supriya Jain