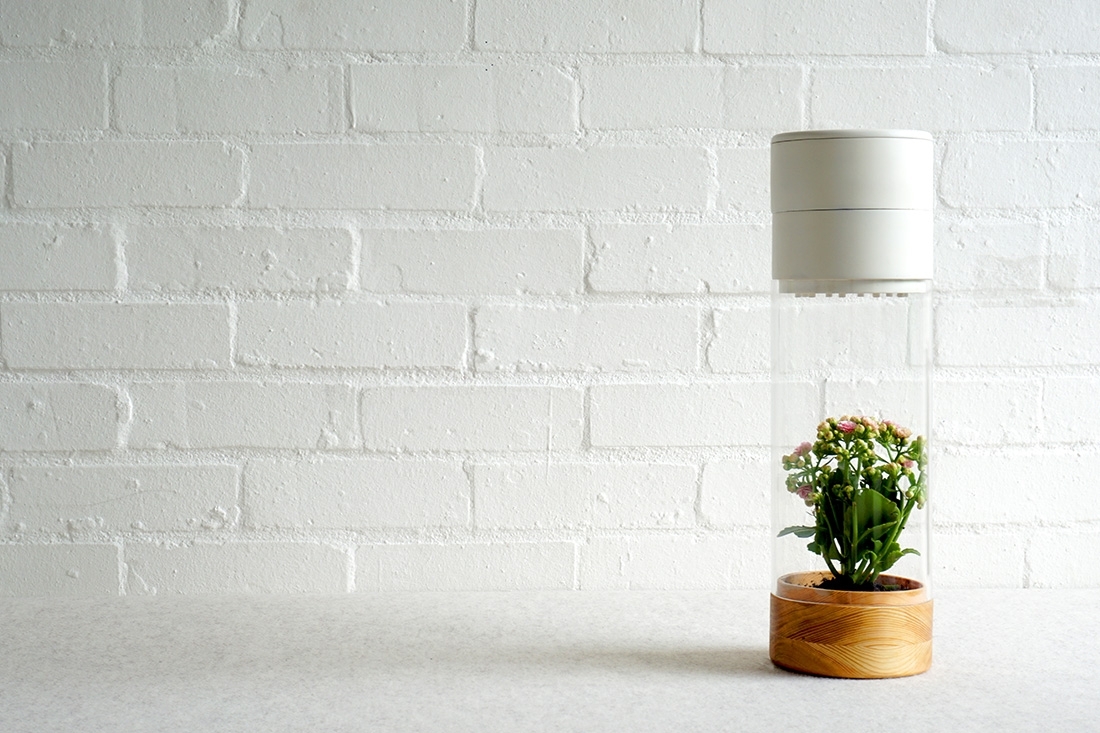 Jen-Hsien Chiu, a hybrid designer working at the cross roads of engineering and design has come up with a plant pot that helps encourage you to develop better habits. Phabit features a wildflower plant encased in a glass cylinder paired with an application enabled to track your habits, and rewards you for reaching your daily goals by giving the plant light and water. If you fail to develop your habit, the plant is left to wither and die. Phabit marks an intelligent marriage of technology and design, melding the two to encourage the users take a step towards a healthier lifestyle. 'The idea was prompted by my own struggles trying to go the gym regularly' says the recent Royal College of Art graduate.
The plant pot comes with an app that asks users to respond to scenarios and then segregates them into four behavioral categories. As you start using the device, it helps you track the trigger points that keep you from developing a better lifestyle. By mapping the hours spent at the gym and home the app keeps up with you every step of way, and if you've done good, you get to come home to a luscious green plant, with blooming wildflowers. 'During an extensive research I found that a non-living object was too boring for users. On the other hand something living was too aggressive for people. However, a plant is a very interesting thing. To humans, it lives in a state between a living and non-living thing. After a few week, it almost transforms into a pet.' Jen picked wildflowers for their resilience, that gives a user another chance to save the plant in case they've failed today.

'As an engineer you must focus and master certain areas, always studying the details. As a designer you need to see the whole picture and think outside the box, looking for any opportunity that can solve a problem. What intrigues me the most is the area between these two extremes; I look at the bigger picture and identify the problems, then use engineering methodology to chalk out what technology can help solve the problem.'
When asked about how he sketched out such a complex design Jen says, 'If you go to the gym with a friend, you feel more willing to exercise, but if you go alone, you are more likely to be lazy. Through this project I have created a friend in the plant and made the activity more tangible to your life, and when you see the plant grow it amps your reward system, and makes you want to have a go at it again.' The origin of the idea reminds us that simple is the true genius.