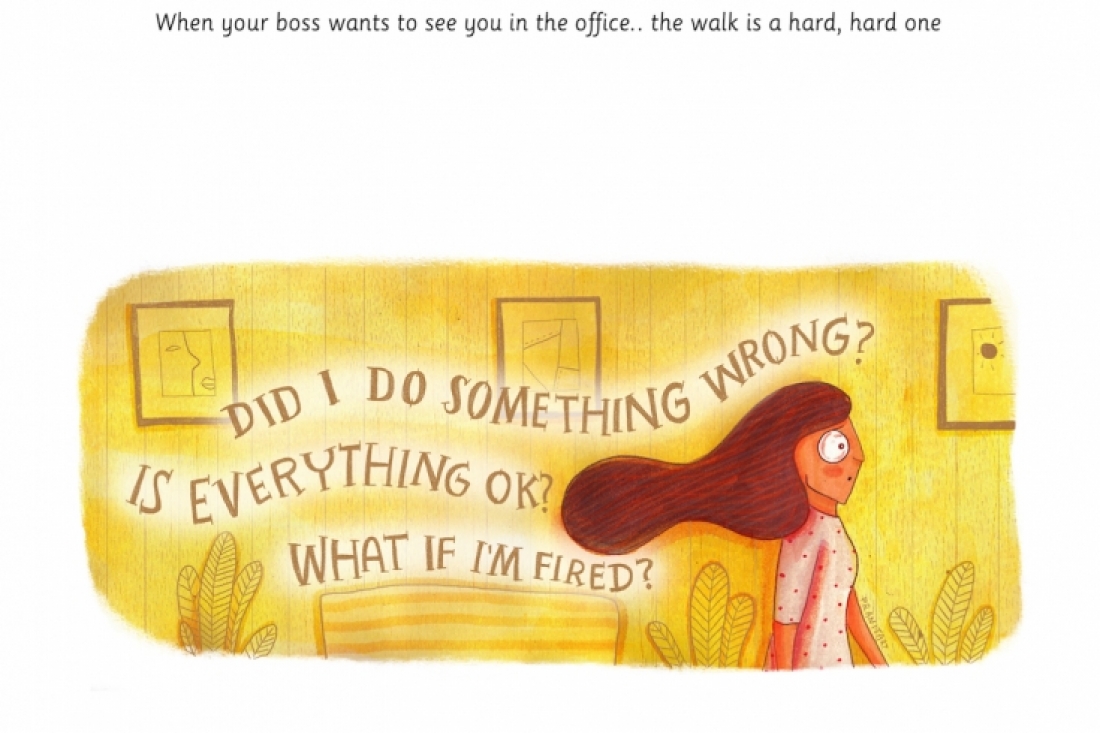 Pranita Kocharekar is an artist based out of Mumbai, India.he graduated from Rachana Sansad College of Applied Arts in Mumbai with a degree in Graphic Design and Type Design. By profession, Pranita is not only a Graphic and Type designer but also a self-taught illustrator and letterer. She documents her thoughts and observations every day on her public journal called #pranitasdrawingaday on Instgaram. Pranita's work has been commissioned by various brands like Vodafone, Chegg, Oreo, Quikr, Adidas, Netflix, Nivea, Dell, Lenovo to name a few. Pranita also collaborates with brands as an influencer.
When did your romance with design and illustration begin?
I grew up in a family full of artists where the walls of my home became my canvas. This enabled me to express myself freely using art as my medium. At the age of 6, I drew handmade cards for all occasions along with a friend and set up a pop up shop. I pretty much knew it then that I wanted to be an entrepreneur. Carrying forward this childhood dream, I began crafting products for an audience larger than my neighborhood!
What inspires you as an artist?
Most of my inspiration comes from books. Reading often leads to a higher state of self-awareness which helps me express myself better as an artist.
Tell us more about your creative process behind your design and illustrations.
I don't remember the last time I sat down in a place to think of ideas. Most of my ideas come to me while in the shower, or in the middle of cooking a meal or while jogging. Sometimes I even dream of ideas! I believe this is possible by training yourself to passively be aware of your environment.
I have a massive master list in my phone where I jot down all my ideas. The next stage is to sketch these ideas out on paper. Once I see them visually, I give them a better direction. For example, a couple years ago I was reading a lot about the zen philosophy and the importance of mindfulness and self care. That lead to the birth of #AToZOfSelfcare. Initially, the project was a simple reminder for myself and my Instagram family. Over time, I realized it would be great if one could see these reminders in front of them at all times. Which then gave birth to #ATOZOFSELFCARE STICKERS
How would you describe your design aesthetic as?
Evolving. Others often describe my work as fun, colourful & one that has a distinctive style. However, over the years I have noticed that my design aesthetic has changed, just like how I have as a person. I hope my design aesthetic is always evolving & doesn't ever stay stagnant!
Tell us more about all your projects and the inspirations behind them.
I would love to elaborate 2 of my most favourite projects.
#AcknoweldgeAnxiety was born a couple years ago. It is a comical series of illustrations on anxiety. The idea behind this was to make people aware that they're not alone, anxiety on small levels exists in most of us, there are simple breathing techniques to control beginner level anxiety. Acknowledging anxiety and acting upon it is the first step to cure. People weren't very vocal of mental health awareness on social media in our country then. The project feedback was great, a lot of young men and women confided in me & could gather the courage to visit a therapist to seek help.
-
My second favourite project is #ShutUpAndStopStereotyping
The idea here was to help people be more aware of the gender stereotyping that happens around them. When we acknowledge a problem, only then could it be solved. I decided to create a series of type based bold posters which then took form of a calendar. Since a calendar is a product that sits on someone's desk all year round, I realized it would be great in creating and engaging conversations.
We have already received a great response in sales & I'm hoping this creates conversations that lead to change.
What is in store for you for the remaining year and 2019?
I'm wrapping up the year with a hope to create conversations around gender stereotyping, and hoping to begin the next year to emphasize on the same.
My year to year personal goal always remains the same – to educate myself more, learn more skills & evolve, as an artist & a human being.

TEXT Nidhi Verma