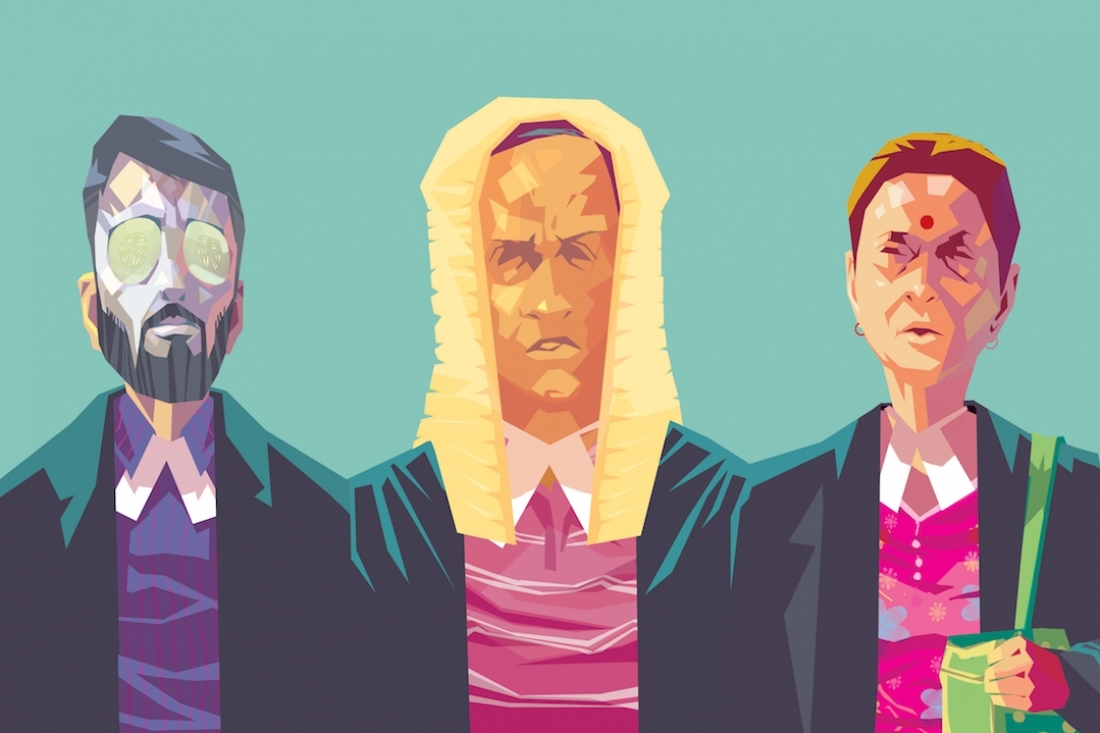 Despite art running in Somnath's genetic lineage—his father being a sculptor and forefathers potters and craftsmen—creativity was not encouraged in his quintessential middle class childhood. While he did manage academics well at an engineering college after school, his artistic instincts were constrained to the blank pages of his notebooks as doodles and cartoons. However, they led him to re-route his path to a master's degree in animation from IDC, IIT Bombay.
He was brought up as a part of an immigrant Bengali family in Lucknow where his parents tried hard to stay true to their cultural roots. His father would handpick children's books based solely on their art and soon realized his abilities in drawing. He can't remember a time when didn't draw. In the late 80s to the 90s, when Doordarshan was inundated with episodic series like Ducktales, Talespin, Jungle Book, Gucche, Sindbad Jahazi, Somnath was hypnotized and recalls falling in love with the medium itself.
The Bangalore based animator and filmmaker began animation film making with 'The Candy Tree' and 'Vishwarakshak', two shorts as a student. After graduating, he worked with Amar Chitra Katha as an Assistant Director on their theatrical animation venture, 'Sons of Ram'. His first animation short film as a wrtier and director, Death of a Father is an intimate account of a tragic life event. The ten minute story is a result of Somanth's personal realisation, 'the hollowness of experiencing death'. It documents his interpretation and observations over a period of time, not only during his father's funeral, but other last rites as well. The message that a doctor has to check while drafting a death certificate, the extra moment that a son is refused before he pushes the button to the furnace or the neighbour who deems appropriate to document the rituals in his camera. Such instances from the film are subtle anecdotes of the unpleasant experiences that one is too numb to react to because of the immediate loss. 'Sadly, the rituals that have been designed around death and rooted in our culture force unnecessary meaning through the existence of the soul and its transcendence', he adds.
Reality is a huge source of inspiration and also drives the animator's creative process. After incorporating all essential incidents and establishing locations conceived from memory in the script, animation followed. 'Quite often we acted it out ourselves to capture the nuances of movements. We associated the characters as actors and tried to understand their psyche while drawing their moves.'
Somnath is now challenging himself with writing another script centred around a dysfunctional family. Currently engaging himself in a lot of free writing, jotting down observations that can run the plot, he is eager for his next film.