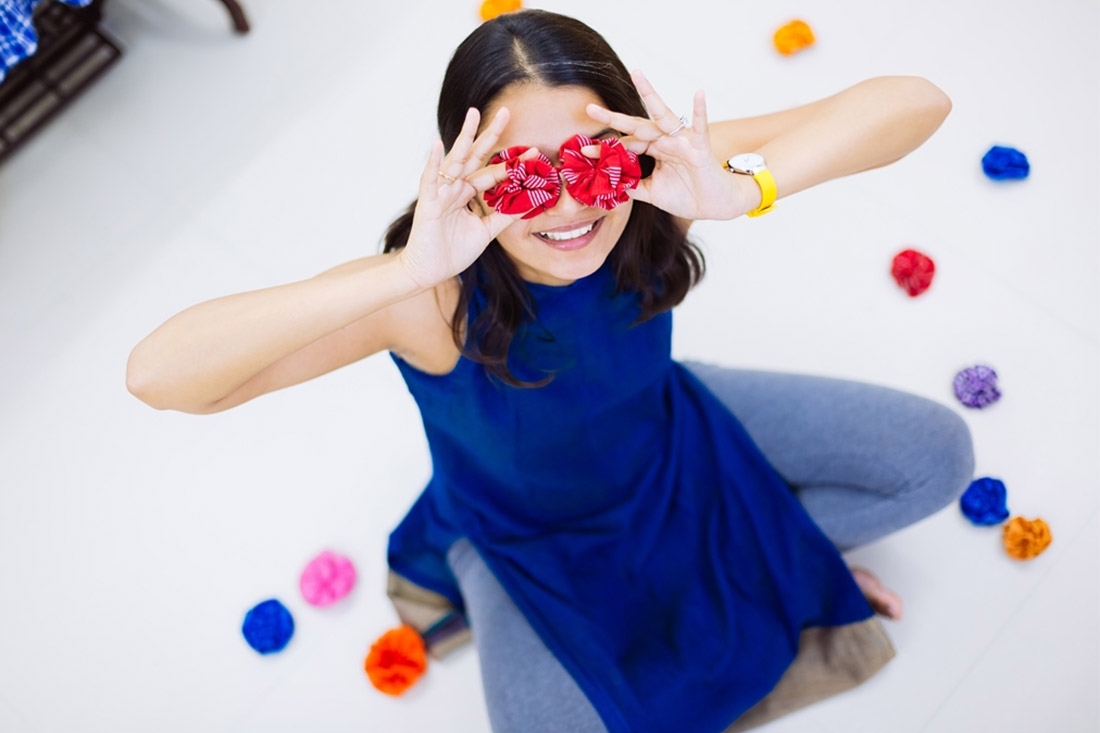 TUNI Tales
Making art & weaves meet
TUNI was born out of the idea of creating conversational pieces of textile for your abode, one that urges you to see beyond the basic functionality and allows you to buy into a certain lifestyle. 'TUNI', an abbreviation for Textiles You and I, is quintessentially artistic like its founder Mrinmayee Kundalia who envisioned the label as a handcrafted choice for proud homeowners and people conscious of sustainable living. Synonymous with textured home-grown fabric and handmade detailing, the brand celebrates the subtle drama of craft that is designed to exude sophisticated minimalism.

The Artist
'I am certain that at some level my interest in textiles began from watching my grandmother sew her own home linen. She could turn almost any fabric into a beautiful quilt or cushion. The interest culminated into me taking up relevant courses to enhance my knowledge in the subject and about the industry; this was the first step for me.' From here, Mrinmayee completed her degree in Textile Design from NIFT, Hyderabad and went on to a Post Graduate Diploma from London School of Fashion.

Working on a 16x16 inch cushion cover on a desk at her parent's home in 2014 led her to creating TUNI. Then two years into working, she finished another short course at IIM, Ahmedabad in 'Crafting luxury and lifestyle business'. Starting out with a single product and a home office, the label now extends to a wide range of home textile products for bed, living, kitchen and kids.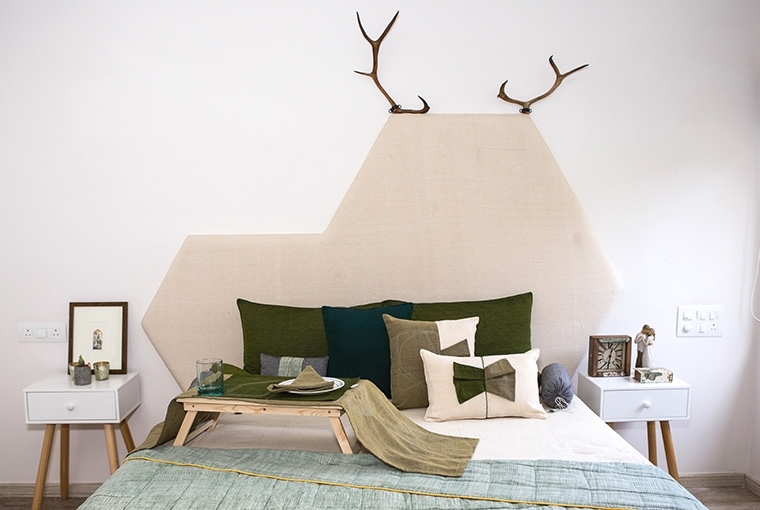 The Creative Process
Quintessentially artistic, TUNI 's creations hope to find the perfect blend of art and weaves through the use of homegrown textiles such as hand woven cottons of different counts and textures. 'Our textiles are dyed with AZO free of natural dyes. At the end of each collection, we also craft a line of products from our own textile waste. We believe sustainability is a design principle which is not limited to the end product, but also to the processes involved.' The process of green conscious choices is thorough and extends to the packaging that is made from up cycled fabrics in an effort to reduce plastic usage.

The Aesthetic
Mrinmayee describes her design aesthetic as an emphasis on simple lines, textured yarn and minimal surface enhancements. Launched at India Design ID 2018, the label's latest collection The Metamorphosis Series is inspired by the evolving nature of design itself. Taking the metamorphosis of the butterfly as the central inspiration, the collection presents a range of home and kitchen linen.
'We play a lot with textures of the yarn, pleats, ruffles and frills in the fabric. Frills make a frequent appearance in the collections along with traces patchwork and quilting.'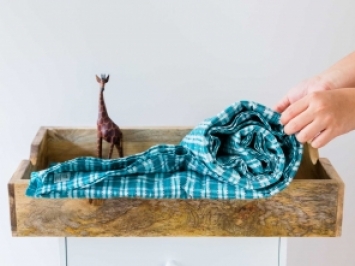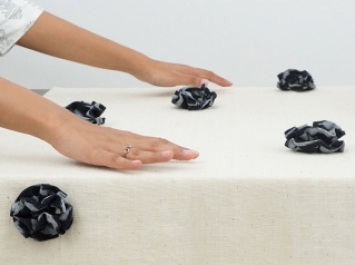 The Green Route
Mrinmayee's textile products are the tangible manifestation of her conscious lifestyle and ethical design choices. Each stage of her making process is an effort towards zero waste eco-footprint and sustainable living. 'Fair wages and a safe work place is most important to me. I believe it's the people that are fundamental to a brand. We work hard to assure them a safe environment and gratitude towards their contribution. It has really helped us let individuals reach their full potential workwise and personally at TUNI. Other than this, we also audit our suppliers to make sure we are sourcing ethically as well.'

The traditionally driven and slow design process presents many challenges in due course. But the label's strong quality control and assurance help communicate the authenticity of sustainable textiles against its mill-made counterparts. 'Sustainable materials paired with technology and powered with renewable sources of energy is what I see and hope for. In the future I think "sustainable living" will not be a choice, but a way of life.'
Next up
Having worked on designing soft furnishings for residential spaces, the brand is set to explore commercial spaces. Also, adding a complimentary products line, officially kicking off exports and worldwide shipping is on TUNI's 2018 checklist.

More of TUNI's products here.

Text Garima Gupta