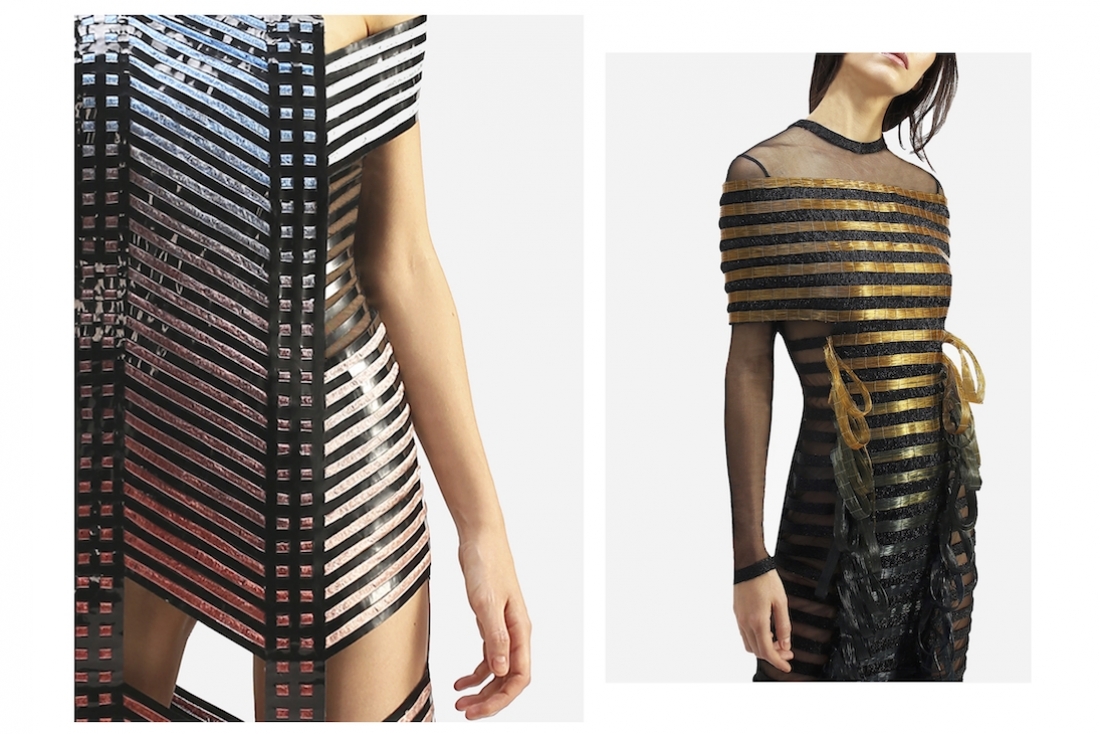 Since its inception, the Gen Next Program has celebrated new talent and provided young designers with a nurturing platform and turn them into formidable stars. The launchpad has been credited with introducing some of the most well-known names in the Indian fashion scene, like Kallol Dutta, Ruchika Sachdeva and Masaba Gupta amongst others. We speak to one of this season's winners, Akhil Nagpal, about his label AKHL as the fashion week inches closer. Excerpts follow:

Tell us a little about yourself and how your design journey began?
My earliest memories and exposure to fashion was watching shows by Alexander McQueen, John Galliano and Hussein Chalayan, and just being absolutely spell bound by what I saw, and then going to bed with those same magical images in my head. Somewhere along the way, I lost touch with that kid and went on to study business, but I realised in business school that I definitely wanted to be an entrepreneur. It had to be creating stunning fashion like I had seen growing up, in my own unique way and with my original voice. After that profound realisation, I made a complete commitment to my path. I was working 24X7, studying business during the day and putting together a portfolio to apply to Central Saint Martins in the evening. It was the school some of my greatest heroes like McQueen, Kane and Galliano went to and I did not want to go anywhere else. To my great surprise I got in, and it was there I learned what contemporary fashion and textiles really are and what it takes, in terms of skills, effort and the emotional investment to create them. I came to Delhi after graduating to work with masters like Amit Aggarwal and Manish Arora and they taught me the power of Indian craftsmanship and ingenuity. Lakmé Fashion Week's Gen Next is a new beginning for me of course, but it's also a sum of all these amazing experiences I have had.
How did the journey for your own label begin?
There was never any doubt in my mind that I wanted to start my label, and I essentially spent the last eight years very deliberately preparing for it. First and foremost, I wanted to take my time to get the best possible education I could in fashion and textiles. I wanted to discover my point of view with regard to my aesthetic and find my own individual design voice. Attending a great design school most definitely gives you the exposure, time and resources to do that. I spent four years at Central Saint Martins doing exactly this. I think it's also important to work with great designers in the fashion hub you see yourself setting up your business in. I spent two years working in Delhi with some of the greatest designers in the country. It really helped me understand the dynamics of the industry, know people working in it and build a circle of friends and allies. All of it ultimately allowed me to make a substantial investment both financially and emotionally in starting my label. I felt ready after all my experiences, I knew what I wanted to showcase to the world, and I felt I had the skills and the resources to execute it. There will always be some element of the unknown, there will be blind spots and things one has to learn on the job, but I think that's very much a part of being a creative person and an entrepreneur.
Where do you usually draw inspiration from? Take us through the creative process for the upcoming Gen Next collection.
Our collection at Lakmé Fashion Week Summer/Resort 2020 has two very important elements. The first is our concept -- we've been greatly inspired by tensile structures, both in art and architecture. We've researched some stunning archival imagery of evocative work of tensile designers and artists like Frei Otto and Barbara Hepworth. Our silhouettes and even the fabrication, orientation and style of our textiles have been derived from the imagery we've researched. The second very important element of our collection is that we're trying to redefine what can be created using Indian hand-crafting techniques. We've used Zardozi and Ari embroidering techniques but with upcycled monofilament and glass yarns. We're not using any kind of traditional material with these techniques. We're also trying to redefine the way in which these techniques are used wherein we do them three-dimensionally and have the embroideries be more tactile, as opposed to flat.

This collection is also about looking at woven fabrics in an entirely new way, wherein fabrics are woven both on and off the loom, they're hand inter-laced and treated in different ways to completely transform their look and feel. Ikat and gradient dyeing techniques are seen throughout the collection, but we've used them to dye industrial upcycled yarns as opposed to cotton and silk yarns and then completely changed the way we ultimately use these yarns in a fabric or garment.
What do you think is next for the new year post LFW?
Well I'm greatly looking forward to the buyer roadshow that the LFW and IMGR team put together for Gen Next winners after LFW. It's an amazing opportunity to interact with stores and customers directly and understand what they love about our products and what they would like to see from us in the collections to come. This is yet another reason why Gen Next is such a fantastic platform for young designers. In the larger scheme of things, I'm excited about launching our products in stores nationwide and seeing women across the country enjoying and appreciating what we've created for them.

Text Unnati Saini