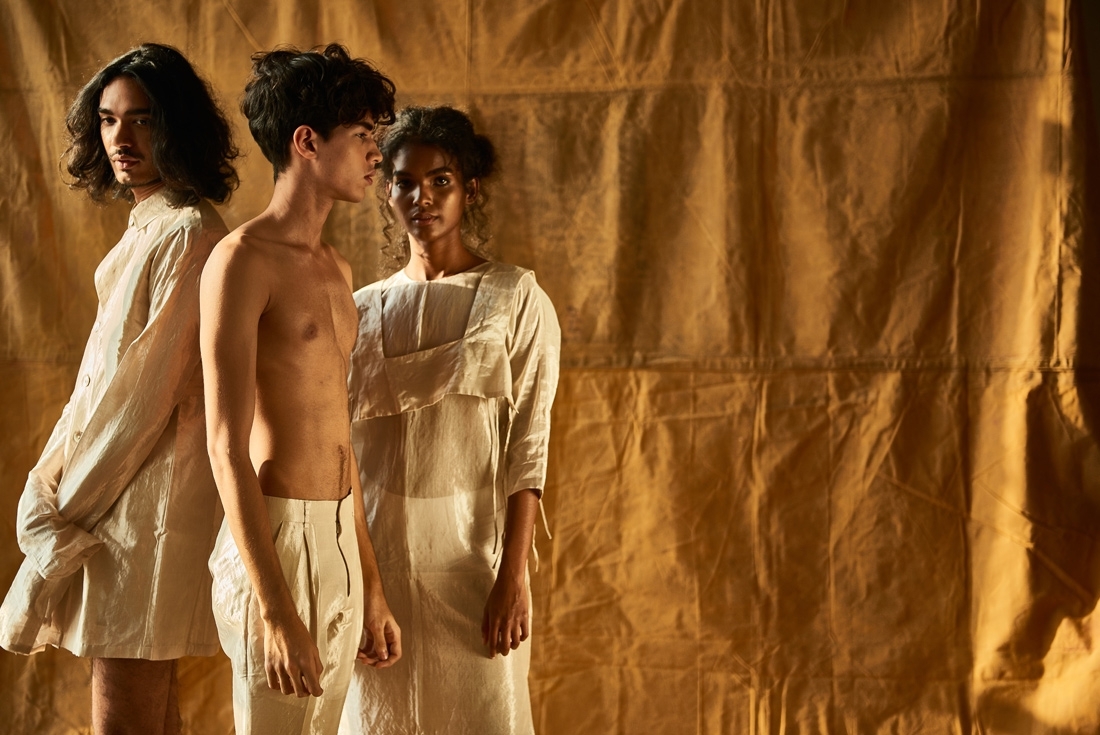 Whether it's a classic white shirt re-interpreted in a diaphanous fabric left with unhemmed edges, or a shirt dress with sheer statement sleeves, Alan Alexander Kaleekal's designs move away from the defined and the conventional, and find beauty in deliberate imperfection. Largely reductive yet experimental, his work questions the notions of fit and tailoring by re-creating wardrobe staples in whites and neutrals. After organising a few fashion shows at undergraduate college, at 21, Alan flew to Paris to study the nuances of fashion design at Studio Berçot. An engineer-turned-designer, Alan launched KALEEKAL at the Lakme Fashion Week in 2015 in the Gen Next Category.
'Having worked with some of the biggest designers and fashion houses in Paris, I wanted to create a brand of my own as a means to tell my story. After getting back to India in 2015, I set up my own brand under my family name. Pretty for the sake of being pretty is not something I aspire for. Working with the idea of a naive interpretation of a contemporary wardrobe, the garments from each collection are undone, unpolished and slightly off, awkward even. Conventional garment details are rethought and purposefully misinterpreted. Repetitive at times, most of my work is an exercise in redundancy. I like the idea of pursuing perfection through imperfection.'
His latest collection, titled Garçonne, narrates the story of adolescence, angst and gender identity. The collection goes against conventional gender codes and contemporary silhouettes, and renders it into a fluid wardrobe. Custom-made fabrics in merino wool, silk, cashmere and organic cotton are processed through surface treatments using banana fibers, recycled merino wool yarns and waste silk yarns. Each fabric is hand-woven and handcrafted by local artisan clusters. 'Design should be intelligent and inevitably incite a reaction. Fashion must be self aware; like every other creative field, it must be perceptible to the changes and undercurrents in our society,' adds Alan, who is also one of the five designers to bring home the award for India as the best showcasing country at the International Fashion Showcase at London Fashion Week earlier this year.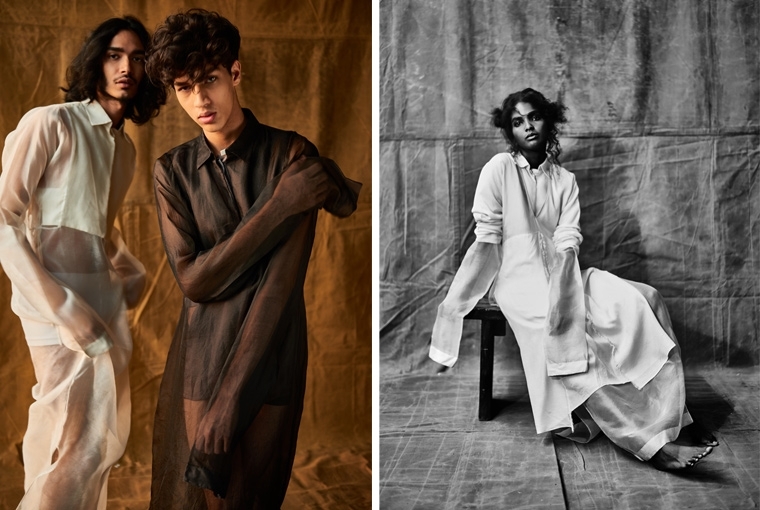 'My upcoming collection VIRGINAL deals with the idea of forced modesty and sexual naivety that is desired by our society. It is a conversation about our obsession with purity and how nothing is ever pure or unblemished if you look closely.'
Alan Alexander Kaleekal
Photograhy by Pooja Dash