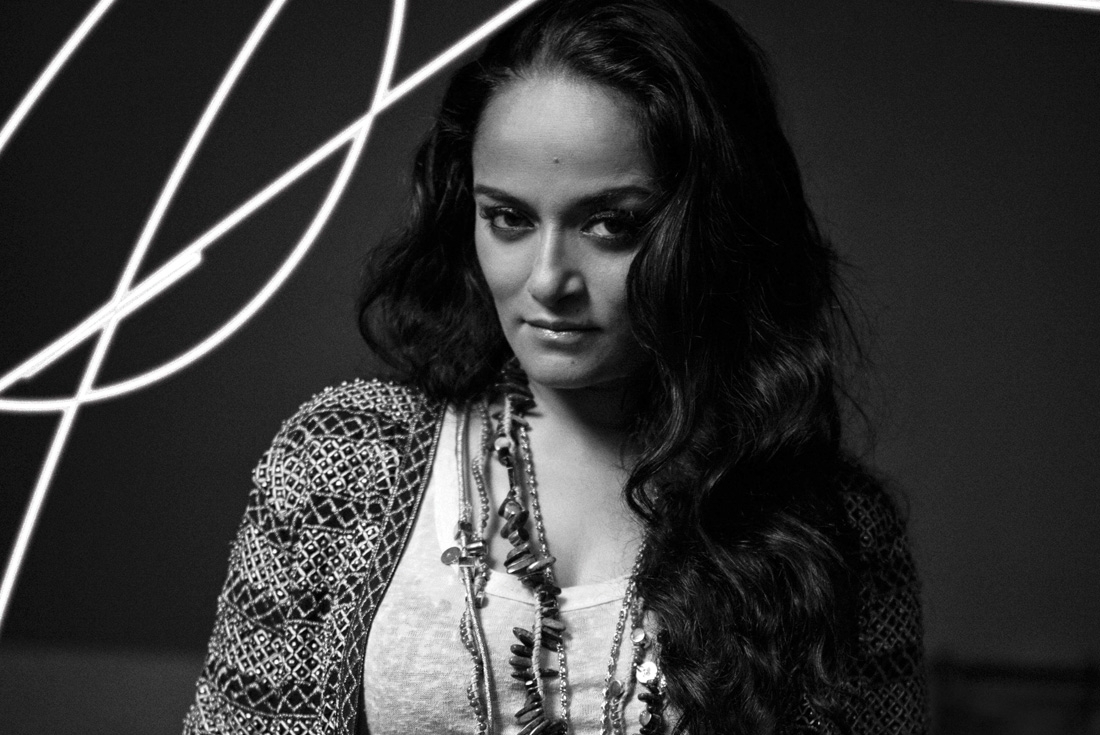 Interview of the Week
Photography by Kapil Das
For some, fashion is superficial and trend-based while for some it's deeper—it's an individuality…an identity. The fashion industry has gone through many phases and radical changes. Today, fashion influences, it inspires, and it has created a voice of its own. It has become an instrument for socio-political, economical and cultural conversation, discourse and debate. It is an industry that is thriving but at the same time, it is an industry that is contributing to the pollutants in the environment and exploiting labour. Today, more than ever, fashion needs to be responsible. It needs to act for the environment. It needs to use its reach and power effectively and consciously. Bandana Tewari shares her thoughts on fashion's impact on society, sustainability and gender fluidity seeping into the scene.

How does Fashion impact our society, culture and the world?
If you go just by the size of the market [USD 2.4 trillion as of 2016], you can see how powerful this business is. Fashion is the 7th largest economy, so the impact—commercially or creatively—is complex and continual. Given the big paradigm shifts taking place in global fashion—season-less clothes, gender-fluid fashion, sustainability and fashion ethics, amongst others—it is at the forefront of addressing issues related to gender and breaking down of social norms, politics of emancipation and women's rights, political patronage and of course, environment and sustainability. And then there is the all-pervading psychology of fashion and its subliminal impact on [and manipulation of] our ego and existence. Psychoanalyst Jacques Lacan spoke extensively about the 'mirror stage'—the notion of self or the body image being deeply bound up with the ways in which we are seen by other people. And herein lies the power of fashion, the nuances of the wearable word.

Fashion is the third if not second most polluting industry in the world— what can it do to become more sustainable?
Care for the environment requires a systematic evaluation of fashion businesses, from top to bottom. From green procurement of goods and services that involves sourcing in a sustainable manner, to energy conservation, minimising waste, ethical labour—the list is long but implementable if there's the drive. Everyone needs to study circular economy and relook at the blueprint of their companies. Two things need individual consideration: First, the obsession with convenience, which fuels our 'buy now & dispose now' mentality, must slow down. Secondly, people should realise they have an indomitable asset—the power of the wallet—and exercise this power to refrain from buying from brands with questionable sustainable practices. Wielding your power of choice, not just for the colour of a t-shirt, but for a brand that is green, will make fashion a formidable tool for change.

"Psychoanalyst Jacques Lacan spoke extensively about the 'mirror stage'—the notion of self or the body image being deeply bound up with the ways in which we are seen by other people. And herein lies the power of fashion, the nuances of the wearable word."
How can traditional craftsmen survive and face the challenges in a modern world?
India has millions of people who work with handlooms and handicrafts. It is an unorganised sector across rural India. So there is much to be addressed in terms of infrastructure, production and supply-chain, marketing and technology, amongst others. This is not machine-made, but a made-by-hand industry, so the process is slower. It is imperative then, that in order for the survival of the crafts, we find long term engagements, interventions and solutions, not short term, trend-based ones. Urban designers need to consciously collaborate to give a healthy, steady stream of work to craftspeople. India of a billion people doesn't have the luxury to design just for design sake. We need to also design with the purpose of giving work and dignity to millions of craftspeople and weavers across India.

Fashion is moving towards becoming genderless—what do you think has brought about this new sensibility?
Whilst clothing, as it exists today, is predominantly for typical male-female binary, there is a substantial movement that addresses the needs of the present generation of millennials and post millennials. 'Gender is destiny' is becoming less relevant; and gender as identity and individualisation of this identity is what directs the dialogue about our social systems today. This generation sees not just male/female binary, but transgenders, genderqueer, cisgender, agender, transboy, and 50 odd other identities—creating such vibrancy in the clothing narrative of our times. Fashion plays a big role in communicating gender fluidity and new gender identities because fashion is a powerful and complex form of non-verbal expression.

Fashion is Art is Music is Design is Technology—the bounda¬ries are merging. Can you comment.
We live multifaceted, hyphenated and cross-pollinated lives now! You can be a tech start-up founder with the coolest DJ gig in town, who also treks to villages in Nepal to build schools. And yes, she or he can look pretty stylish while doing all this. The most exciting projects are coming out of fertile minds that allow multi-disciplinary mash-ups.

How has living and working away from India, for India, evolved your perspective on our fashion industry?
Making the decision to move from Bombay to Bali for the next three years is one of the biggest moves I have made in my life. It was based on a decision to educate my daughter in a healthy, sustainable school in Ubud as well as a commitment to be with her through high school. I am lucky that Vogue allowed me to make this move in the capacity of editor-at-large, for which I will be eternally grateful. It has been a learning curve for me. From shedding my 'fashion ego' to learning to enjoy solitude, I feel every day I am slowly cutting out the fat from my fashion diet! On a personal level, critical thinking [in the realm of fashion and culture] is what I am focusing on, in Bali. And this is much required in our industry, which in my opinion, remains under-analysed whether commercially, creatively or sociologically. For one, the fashion and craft discourses have to grow into our mainstream. Culturally, I am fascinated by how much respect this tiny island garners globally because of the people's deep respect for Made in Bali and Made-by-Hand. Sustainable practices and organic, healthy living are on top of everyone's minds. Bali is becoming the yoga and healing centre of the world—all of which ironically finds its roots in India. It's time we examined more closely what great indigenous qualities and industries we are forsaking in the name of progress.


Text Shruti Kapur Malhotra