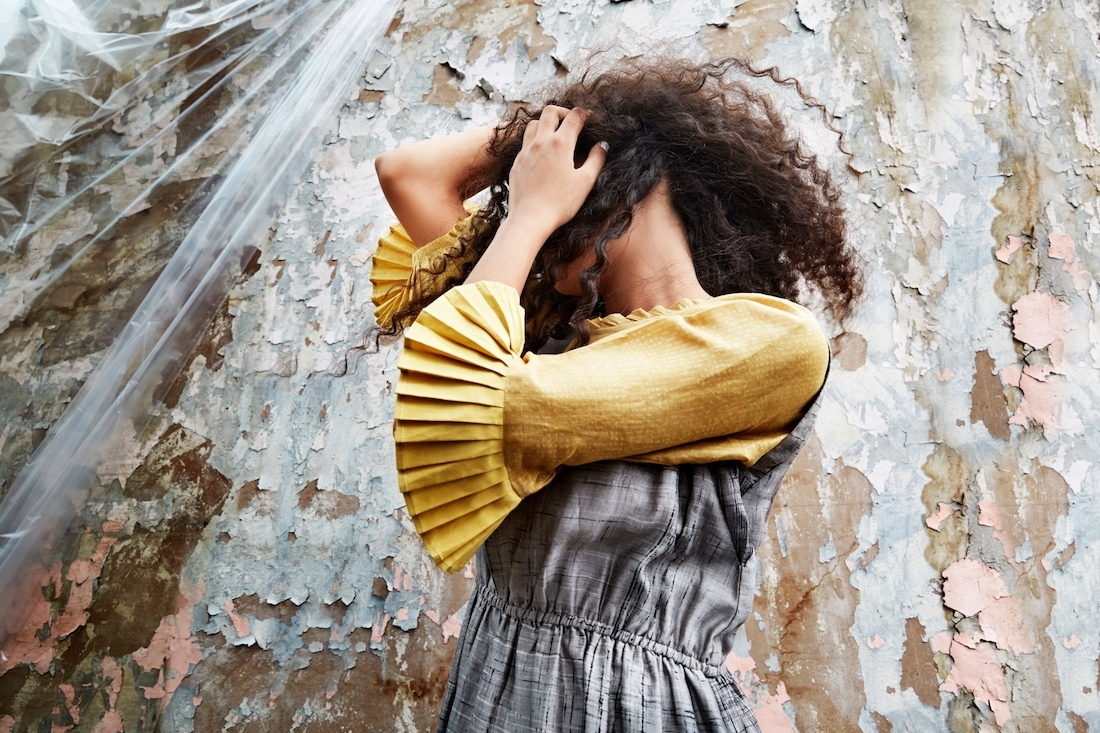 The Designers
As a kid, Jaya was always interested in sketching and drawing, hunting for scarp fabric from gully tailors and having her grandmother stitch clothes for her dolls. As she finished school she knew she wanted to go into the creative field, after having tried for several art schools, she ended up at Lady Irwin College, Delhi University. She then finished her bachelors with textiles as major and then went to The National Institute of Fashion Technology, New Delhi in the textile design department, where her love for handmade, textiles and clothing arose. For Ruchi, spending vacation afternoons doing embroidery, crafts and DIY during the growing up days were her initial ways of creative expression. She would eagerly watch her mother stitch dresses for her, especially just before each birthday. This was her initial exposure to the creation of clothes and home textiles. Growing up in a small township, she says she was lucky to make it to Lady Irwin College in Delhi, where she saw the possibility of taking up design professionally. Further pursing Masters in Textile Design at National Institute of Fashion Technology, Delhi, exposed her to the vast field of handmade textiles and crafts, and there has been no looking back since then.
The Journey

NIFT was certainly a turning point in their life, where they both got introduced to world textiles and crafts, apart from gaining skills in the various aspects of design. Their course exposed them to traditional handmade textiles, and gave them a chance to work hands on with grass-root organisations to translate their concepts into products and also take them to the market. They both spent almost 8 years working with craft based organizations, artisan and craft clusters directly after graduating from NIFT. During this period, apart from working on design, they were also extensively involved in aspects of sample development, production as well as marketing. Over this period, they would constantly discuss and toy with the idea of having a label of their own. Indigene has helped them to push the limits of mindful and sustainable design while being conscious of the product quality, production ethics and the brands social responsibility.
The Work
Before they start any work on a collection, they look at different kinds of textiles, craft, works of artists, design concepts and architecture. These help them pick an inspiration- a starting point. Then, they work on an inspiration/ theme board like any other designer with more streamlined ideas of colours, shapes, forms and silhouettes, which becomes a reference point for further development. Then they begin work on their fabric concepts, they usually like to develop our own fabric bases, be it printed or woven, with their respective artisan partners, this also includes them visiting the artisan community wherever they might be located. While their fabrics are being developed, they work on their silhouettes. Then the final prototyping and surface embellishments, before the final prototype is ready, and the concept on paper has transformed into a physical product.
As for their inspiration, Isabel Marant, Teresa Martin and Daniela Gregis, each of them work extensively in India and their use of natural fabrics and embellishments is quiet inspiring for them, and of course wearable fashion! The Japanese design sensibility and the sense of aesthetics, which is clean, yet not industrial, and there is a great amount of weightage given to the beauty in imperfection which they are again and again inspired by. They also love the aspect of androgyny in the designs of Yohji Yamamoto.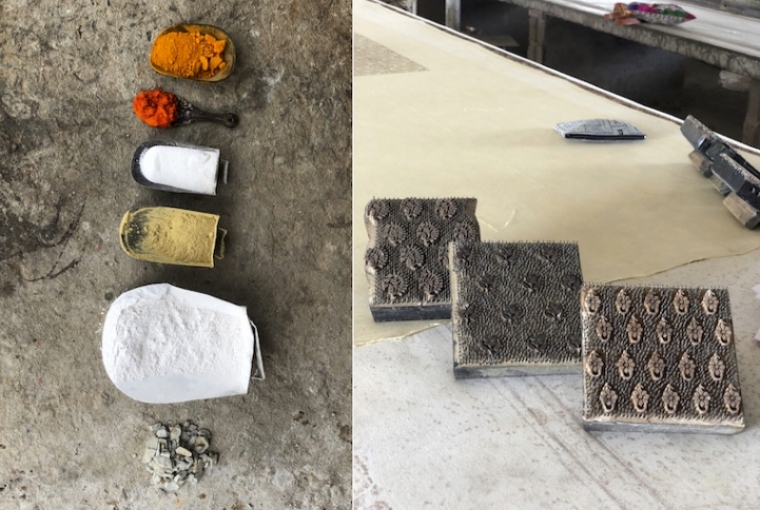 Indigene
Having worked for a while with artisans and communities, they both realised that there was much more they wanted to create and do with these immensely talented craft people. They could explore, experiment and co-create, which the artisans were also open to doing, given a little direction and a nudge. The idea was to bring in a blend of different craft elements in a product and give it their own personal touch. Indigene originates from indigenous, which means native or from the roots, and because they strongly believe in handmade, and how artisans and different craft cultures in our country are rooted in particular geographical regions, have a certain history and a social structure to it, "we thought Indigene is the perfect name for our brand.", says the design duo.
Indigene is a conscious clothing label. Indigene started with a passion for traditional textiles and handcrafted techniques. Its brand ethos emerged from this passion, and from an intuitive perspective on 'artisanal clothing', making a larger, yet deeply personal statement through every piece. Indigene clothing is about ease and comfort and about celebrating the essence of the maker. Indigene's design philosophy celebrates timeless fashion not driven by trends but by traditional, sustainable production processes. "Quality is vital to us; the fabric, fit and finish, crucial to the Indigene experience. An organically growing label, Indigene works closely with skilled artisans and local communities (trained) for production. We believe in fair, deep-rooted partnerships, nurtured by constant learning and training." Add Ruchi and Jaya.
Sustainability for them is about long-term relationships. Indigene continues to work with its first set of partners, artisans and needle-workers, who came on board when we started, even as we expand our partnerships. As a label, they are proud of its long yet ethical supply chain and the many hands involved in producing each garment. Handcrafting is an essential part of Indigene. All crafts and techniques have a geographical and cultural relevance, belonging to a certain area and community. Traditional crafts each have a story to tell and a reason for existence. Indigene believes in keeping the essence of this story alive. They work with artisans in their own regions and homes, their own 'comfort zone'— a small effort to keep craft out of urban factories and karkhanas, and in their original spaces.
The Ajrakh Connection
They have both worked very closely with ajrakh printers in their early days of work in the craft sector, and ajrakh as a craft has always fascinated them because it is a complex printing process with different mixes of natural dyes involving a lot of precision at every step. As students they have interacted with these artisans from Bhuj at several exhibitions and fairs, so when they were identifying the crafts Indigene wanted to work with, our immediate choice was ajrakh. Over the period of time they have developed a very close bond with the printers and their families and "is almost a home coming feeling when we visit Bhuj every year for new developments." says the duo. Indigene works a lot on prints and every season they try to create a fresh print language for our collection, of course keeping the essence of what is Indigene together. They work in collaboration with the printers to experiment with us to create new combinations, colours, placements and blocks, co creating something new every season. The ajrakh technique is an integral part of Indigene. The craft, the landscape, the people and the bond they share with Bhuj is all together responsible for this beautiful connection Indigene has with Ajrakh.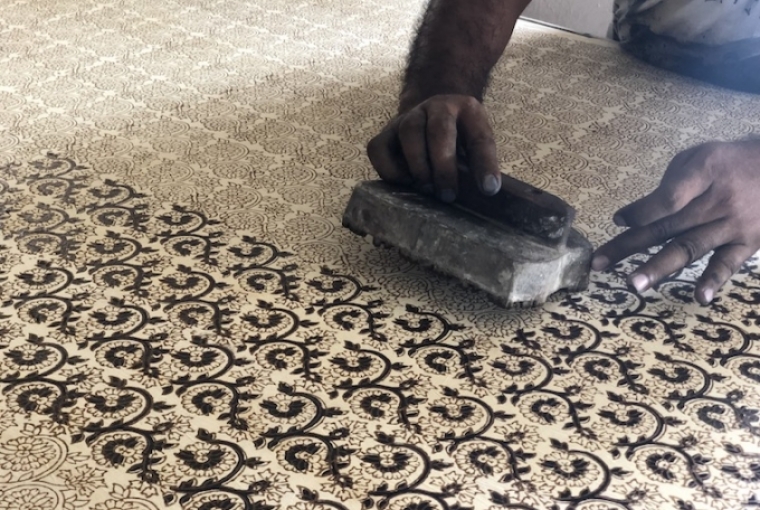 The Future
Indigene would like to grow and expand. They would like to grow into a label (domestically as well as internationally), known for quality handmade products, ethical and sustainable practices and wearable, affordable fashion. They strongly believe that fashion first hand should be available (affordable) to more people. "We hope that Indigene will be able to reach more and more like-minded people and their wardrobes, those who care about what and how a piece of garment is made, and who is making it."
TEXT Nidhi Verma