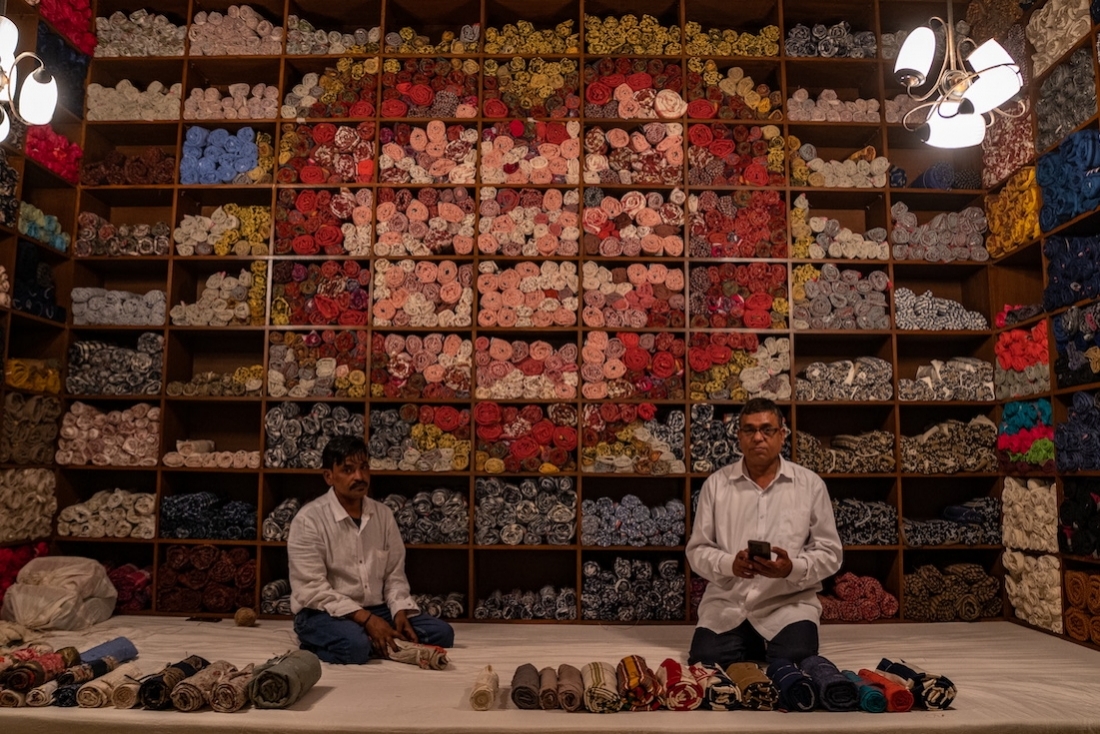 Love in the Times of Péro
It's not easy for a label to establish itself in a time when the need for something new and something more is the norm. Péro's Aneeth Arora started out ten years ago in a small apartment in Delhi, with a tailor and a runner. What exists today is a label that has carved out a niche for itself. It's almost as easy to recognise the Péro aesthetic on the streets as it is to recognise a Sabyasachi lehenga.
For their ten year celebration, the brand setup an exhibit called Time To Love, going back to the very beginning and sharing their memorabilia collected since the onset of the label. The simple gist behind the idea is to deconstruct the label and their practice for the world to see. We reached out to the dressmaker to know more about the decade that was and her plans for the decade that will be. Excerpts from the interview follow.
How do you think your creative process has evolved over the past ten years?
Evolution of a creative process depends a lot on the resources that people have in hand and on the feedback that we get from people. With time we have had the liberty to incorporate more and more techniques in one season because we have the resources for it. Also, we have got enough feedback on the work that we're doing, which helps us evolve and change according to the need of the hour. We archive each and every thing that we've done and we document each and every technique that we've explored, so we keep looking back at our own archive. The other thing about the brand is that we don't strongly work with forecasts or seasons. So we have this freedom of evolving with the same technique that we've been using without the pressure to do something drastically new. Every time, we're working towards creating timeless fashion. It helps us look at our own work again and again, refine it and offer it to people in its better form.
Tell us a little about what motivated Time To Love.
When we started looking at our exploration, there was a lot that we felt we could share with people because it is not just what people see from the outside that makes a brand, there's a lot that goes into the process and the techniques that are involved. We thought that it would be a good way to share, celebrate with and show people the process that goes behind making a brand.
To what extent do you think fashion is responsible for shaping or impacting culture and society at large?
If you see, everything is interlinked. This whole idea of ethical fashion and environment, be it fashion or any other profession, the waste we generate, the good that we do for the environment and the practices that we follow at work, do affect the social and cultural environment. So, I think there is always an interrelation and it cannot be looked at in isolation.
Fashion means art means design. The genres are all intermingling. What does that mean for you?
I think fashion is also a form of expression and that is why there Is a very thin line between art and fashion. On one hand, artists are expressing their way of sending messages to people, similarly through clothing, fashion designers are also expressing themselves. So, I don't think it is a very unusual concept to bring art and fashion together because at the end of the day, both are forms of expression.

Where do you see the label in the next ten years?
In the next 10 years we see ourselves celebrating another decade of the brand. The thing about this brand is that we've been very organic and spontaneous with the way we work. The 10 years of celebration and archiving the work was also a very spontaneous act which happened while we were looking at our work. So, I don't think we have a goal for what's going to happen in the next 10 years but I definitely see a fair amount of evolution, which will be in favour of the brand. We will continue to work in our own organic and spontaneous way, without really letting the stress of what's next bother us so much. That's why it seems like a fun brand because we are just go with the flow.
Text
Unnati Saini