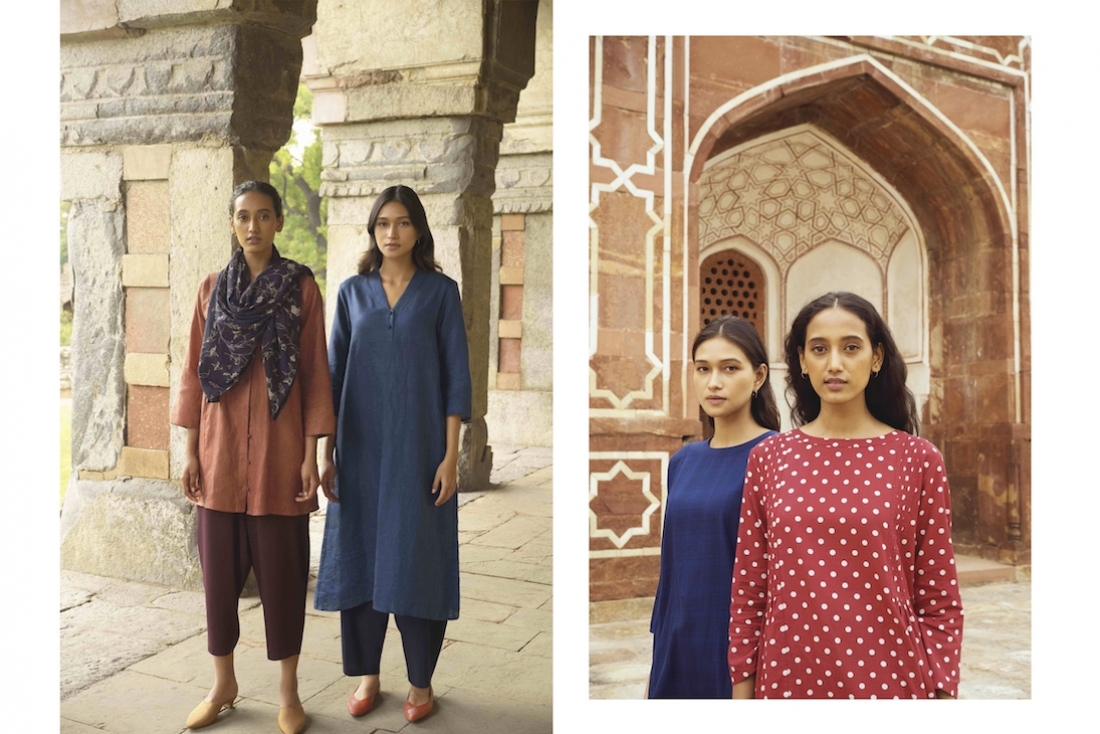 New Silhouettes
Rina Singh + UNIQLO
We've always liked UNIQLO's non-binary, non-fuss lifewear and clean fits, and as the Japanese label charms India with its new three-level launch, we speak with designer Rina Singh who has collaborated with UNIQLO for a first-ever collection of contemporary kurta-style clothing for their stores all over the world.

How did you and UNIQLO meet unto this collaboration? What made you sure you would have a good walk together?
From the very beginning, there was a very distinctive synergy and clarity in the way we collaborated, to push forth the idea of LifeWear, and a product that is accessible to all. The design teams at UNIQLO and I were inspired to create a new version of the Kurta, made for a progressive woman.
Till now, the scale of my work was fairly small and indigenous, and I was excited to see this project mature with UNIQLO's technical expertise. The brand's design methodology is par excellence and it has been an inspiring journey integrating my vision with their immaculate and precise take on product development.
What about the Aru Valley in Kashmir left an impression deep enough to inspire an entire collection?
I met three sisters in the Aru valley - Zeenat, Aabu and Sairat. Flawless, feminine, beautiful, fearless and wild. The sisters lived in a charming, isolated home in the valley. They had a sense of character, integrity, value system and were content with where they were.
I day dreamed and let the sisters have a day of adventure out in the valley, I gave them colorful clothes, make-up ,ornaments from their mothers' treasure chest, long airy robes , light flirty layers, sunshine on their faces, and hair flowing with the wind. Wandering the countryside. Free, uninhibited and wild. That's how my collection came about.
How did you find a mean between UNIQLO's non-binary, solid, sharp styles and the fluid, colourful Indian sensibility? How did you strike a balance between a minimalist and maximalist culture?
The idea was to have a linear, simplistic and monotonal approach as opposed to the traditional treatment of Kurta. Design adaptations were made to introduce the Kurta as an accessible, wearable and universally adaptable day dress that could stand on its own anywhere in the world.
What was the biggest challenge of this collaboration and the biggest learning from it?
As a designer, I have depended heavily on my inspiration behind a product and see that vision grow. However, the design development at UNIQLO is highly technical and process oriented. Our partnership was a new learning curve as I had to work with them in navigating processes that were a part of the brand's technical advisory- from finding the right balance between the original idea, the versatility of the fiber for the end user, timing of the product reaching stores and price relevance.
Being the first time around, it was extremely challenging to grasp these concepts and integrate them from the very conception of design. But in a few months of this association, my understanding has grown far more, where I am more demanding when it comes to design results and product functionality.

What is at the core of the first women's Indian collections by UNIQLO?
The Kurta is India's day dress for years now. It is timeless, extremely democratic and functional- aligning it perfectly with the UNIQLO LifeWear philosophy. It can be layered or paired with jackets or trousers. The possibilities are endless.
UNIQLO introducing this product just in time for their India launch is an intelligent understanding of consumer behavior. Through this collection we have worked towards introducing a version of the Kurta that is contemporary and not the typical, and as an everyday essential that the world needs right now.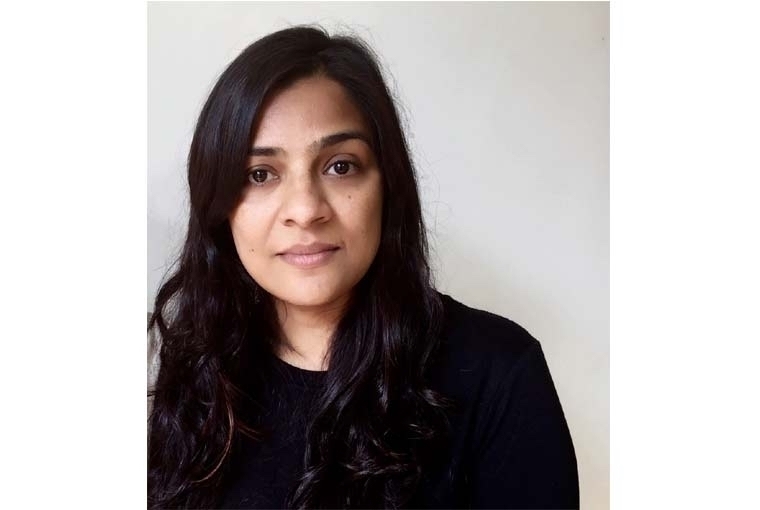 Take us back to your workshop as you were creating these – how did the process unfold?
A lot of effort went into technical points, where we had to revisit and align global standards of sizing, demographic preferences and introduce tailoring methods that weren't originally a part of UNIQLO's process. The most vital resource would be the design team's expertise which helped us build whole new size sets, grading processes and re-engineer the fit and the fabrics to make the product accessible and democratic for all. It was like reworking the yardstick of design from an Indian to a global level.
What is forward from here both for the brand and you?
Rina: We have crossover products which are not just embraced by Indian clientele but also widely accepted across international borders. Therefore, we are looking at expanding internationally and growing exponentially across markets. As far as the domestic market is concerned we want to focus on strengthening our brand narrative and retail channels.
UNIQLO: We are looking forward to bringing LifeWear to other parts of India. At the moment, our top priority is to learn from customers in Delhi and make our first three stores here a success.
Text Platform Desk