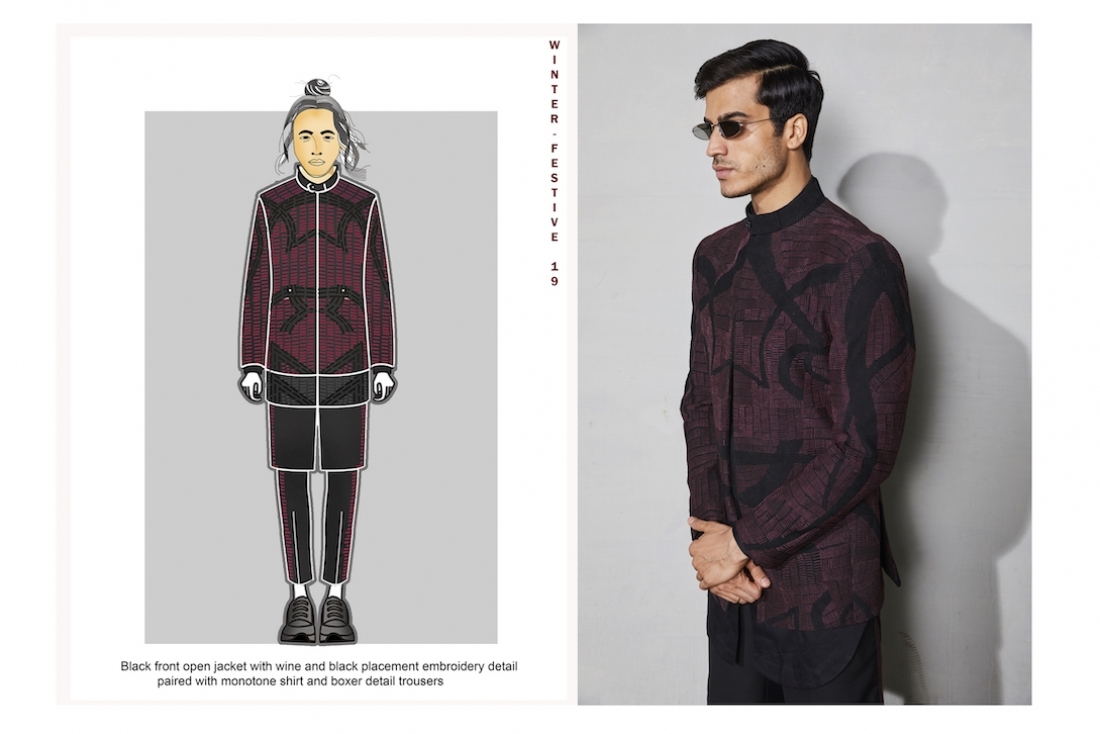 The Designer: Sahib Bhatia
I was born and brought up in New Delhi and have graduated from the University of Manchester. As a kid too, I was always interested in fashion. I used to really admire my grandfather dressing up for work everyday with matching ties and turbans. I decided at a very young age that I want to make clothes when I grow up. Also, since my family business was textiles (wholesale and retail of fabrics) I was always exposed to fabrics while growing up.
My work and I have been inspired by both artists like Gustav Klimt, Alphonse Mucha, Rene Lalique and designers like Yohji Yamamoto and Alexander Wang. My main inspiration has always been architecture. Also, I get inspired from the art noveau period, tribal art, Mughal architecture, origami and surface manipulation. When I am designing clothes, I always think of what would appeal to me and people in my generation, the idea is to make clothes which are young, easy and modern. I also have an eye for intricate texturing and embroideries. I want people looking from far to especially come close to the wearer of my garments and see the work and craftsmanship.
The Label: Amaaré
Since generations we have been in the textile business (wholesale and retail of fabrics), I had a lot of interest in fashion designing and my family thought it's a great idea to not restrict ourselves to only fabrics and enter the fashion business which led to the creation of Amaaré. I have always been inspired by architecture for my collections and I work with textures. For the collection I would be showcasing as a Gen Next Designer at Lakmé Fashion Week, my textures were inspired from a very old Australian aboriginal art form. This art form uses dots, and nothing is continuously flowing. So, all the embroideries done on the garments are not continuously flowing and are created by using small specks of embroidery. The silhouettes used are very modern and new age; you can see hints of Japanese fashion as well.