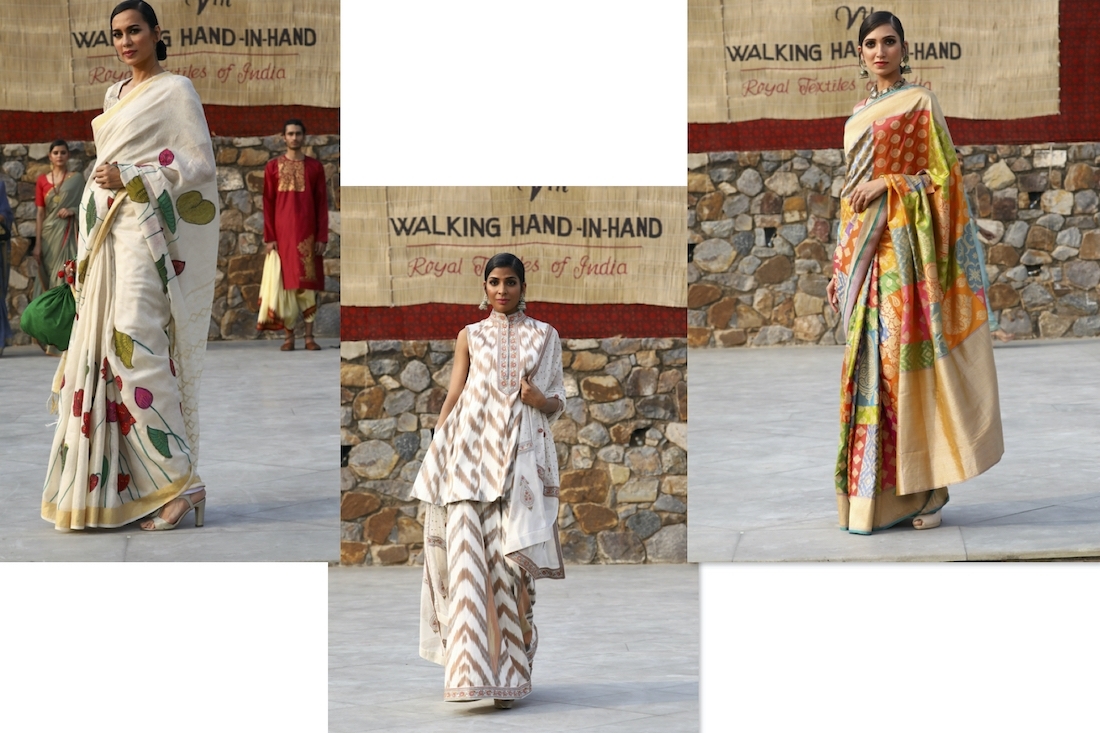 Saving The Traditional Loom: Asif Shaikh
What struck me the most about Asif, during our interview, was the sheer tenacity with which he spoke. Passion and reverence exuded from his words, as he spoke about our culture and the urgent need to preserve traditional textiles. The simple truth remains that the country is abundant with skilled workers but the artisans never get their due. Asif's journey has been dedicated to helping the nameless custodians the recognition they deserve. A designer and master embroider himself, Asif Shaikh founded the Crafts Design Society with the singular aim to spread awareness and to guide consumers in the right direction about the varied textiles, from Kashmir to Kanyakumari. The foundation also recently showcased at their 5th annual fashion show Walking Hand in Hand: The Royal Textiles of India. We spoke to him about his journey, the foundation and more. Excerpts follow:

Tell us a little bit about your journey so far?
I was born and brought up in Ahmedabad and I studied Interior Design. I was a very weak child physically and I would spend my time mostly at home. I developed a habit of drawing and apart from that I started embroidering at the age of seven. I never learnt the craft from anybody and I don't even know how or why I took to it. Slowly and steadily my skill set grew, and when I was in the final year at the School of Architecture I figured it was necessary to do something with embroidery.
What motivated you to tread the path for the CDS Arts foundation?
I started my own studio around 27 years ago. For me, it was never about minting money or mass production. I was always concerned with the quality of products. I started learning on my own and started gaining knowledge about Indian textiles since I was producing costumes and garments. Furthermore, I also started interacting with other craftspersons and artisans and I came to the conclusion that India is loaded with all kinds of skills and crafts. Since 2008, I have been travelling all over the world and have received recognition for my skill set. This made me realise that Indian artists have been working excessively hard in their respective sectors but they never receive the kind of accolades they deserve.
I feel it's also important for first generation artists to exist in the 21st century. I am a first generation artisan, I usually ask all these generational artisans about what they want to pursue further and their responses always revolve around not being involved in design. They feel disheartened that everyone knows their product but not really who they are. Thus, I started my foundation and named it Craft Design Society. Craft represents the artisans and Society implies the consumers and we come together. The idea is to preserve our craft heritage. We've also created a concept of walking hand in hand and working hand in hand. It begins with collaborating with the artisans and we work and create a line. This season we've managed to revive an almost extinct technique with a few immensely talented master embroiders. Without promotions no one is usually interested in the product but once it comes alive on the ramp, it piques interest. Some people can't visualise but once they see it, they realise textiles can look magnificent too. We started with Ahmedabad and steadily we've grown and understood how to best save our crafts.
A still from last year's showcase
Since CDS started out, how do you think you've been able to aid the craftsmen?
One thing I've understood over the years is that artisans deserve their due. I remember after the first fashion show that we did, a 70 year old master weaver from Benares came up to me and said that he didn't understand the point of the show but he got his recognition from it at the age of 70. A master weaver, he is the only one capable of producing those textiles, no one has that skill set. Till now, through our fashion shows we've managed to introduce 37 artisans in collaboration with designers and we create trends using the craft we've inherited from our culture. The market was introduced to something new, which wasn't there before.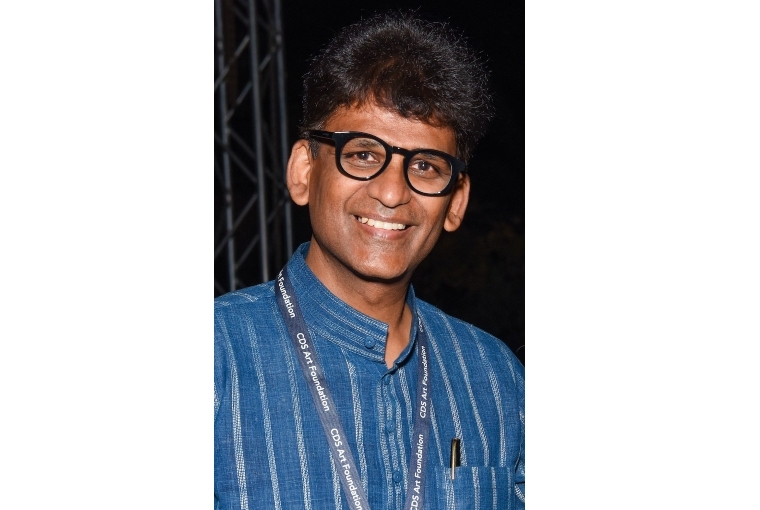 What are some of the challenges in India right now that plague our craftsmen and what are the things that CDS is doing?
In India now, a lot of people have stopped wearing the saree which has always been a very important part of the traditional handloom industry. Mothers used to collect sarees for their daughters from all over the country. So, we want to start a craft series for our organisation. We're also looking at international collaborations to collaborate with Indian artisans, to keep things fresh. Our aim is to always start a conversation about wearable fashion and not the avant-garde. We don't want to force textiles down our consumers' throats but incorporate it in an organic manner, as a part of their lives. Sustainability has become a new trend. If we talk about disposal, synthetic materials can't be disposed of. It makes it hazardous for the environment. Polyester is so harmful for the skin and equally hard to destroy. Women face several health issues due to synthetic fabrics because our weather is not suitable for synthetics. In coastal regions they used to wear khaadi (cotton). India has always had various fabrics that adapt according to the weather conditions. We usually talk about the future being handmade but that is a big question mark if there aren't any artisans left. We are running behind trends and not considering our artisans or sustainability.
We also guide artisans and empower them to document their own craft and how to innovate and keep up with the 21st century fast fashion industry. Nowadays the idea of craft also floats around as a trend. This is again detrimental to the industry because of the supply chain. The demand is suddenly so high and we can't produce enough handmade pieces. Craft then started being replicated by technology and everything started coming in from China. In 2019, 65% of the Benares looms were lost because everybody was jumping on the 'trend' bandwagon. It's important to guide the consumers. Kanjeevaram is coming in from China, and it has now become a survival issue for other artisans. One of our main endeavours is to spread as much awareness as we possibly can. It is such a shame that Indian artisans are some of the poorest people despite the richness of culture and craft possessed by them.
What's next on the agenda list for the CDS foundation?
I'd like to build a museum for Indian textiles in the future and also introduce the artisans I work with on an international platform, so that they are recognised worldwide. Our theme for the next show will be Printed and Painted Textiles. The collaboration will include the weavers, artisans from the print and paint industries. We will also be collaborating with the wood block-makers and include that craft in our endeavours. We also want to work with artisans working with natural dyes. The future will hold multiple collaborations for us.

Text Unnati Saini