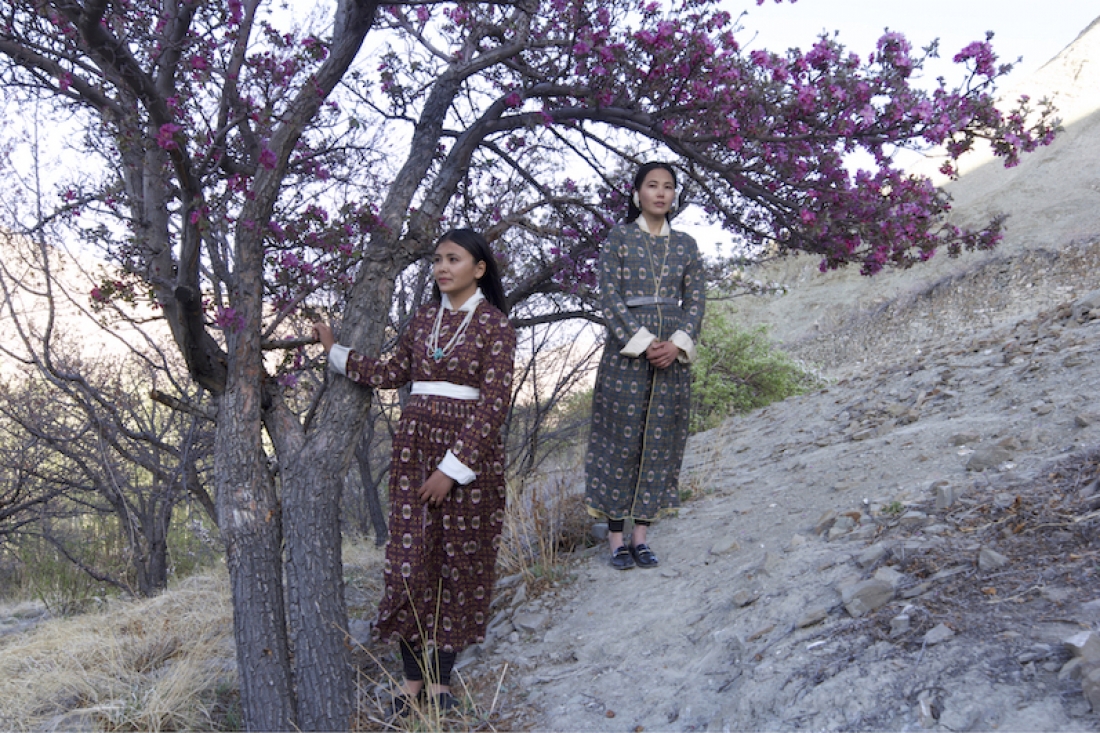 The Designer:
I studied in a boarding school for 9 years in Mayo College Girls' School, Ajmer. Back then I was studying Science with fine arts, but painting was always my stress buster. I was going to pursue medical and be a doctor because back in my hometown being a doctor and having a government job was looked up to. However, I never really enjoyed these subjects and didn't score well. While I was preparing for my medical competitive exams, I just applied for NIFT entrance exam without any preparation, and to my surprise I came in top 10 and got into NIFT, New Delhi. That day I knew that this was my calling! Since then, there has been no looking back and here I am.
I define my design sensibility as a blend of traditional and modern aesthetics. I believe in blending crafts and styles giving it a contemporary opulent twist. I prefer to make pieces that are timeless, and women want to keep in their wardrobe.
The Journey:
After I graduated, I wanted to do something on my own, working under someone for the long run wasn't my choice. In 2016, there was Naropa festival in Ladakh where there was a local fashion show and it was on an international scale. I didn't know then if Ladakh is ready for fashion adaptation since the society is a bit orthodox, so I wanted to just see the response. That's when I did my first fashion show and to my surprise, I got a very good response. I knew that I have scope back in my town and I was certain I want to launch my own label. However, I didn't launch my label immediately, I wanted to gain some more experience in the industry, so I launched my label in 2018.
I came back to Ladakh to work on a government skill development project - PROJECT LAKSAL. Later, we created a brand for them - LOOMS OF LADAKH. At the time, I had trained 40-50 women artisans between the age group of 25-65 years old. While training these artisans, I learnt how to manage and distribute work according to their skills and potential. I learnt that respecting and appreciating their work results in higher productivity with time management. Secondly, I learnt about the problems faced by them in the methods they used while making products, we together as a team came up with solutions to solve the problem. Lastly, during the training we worked on the natural fibres available in Ladakh, which gave me more insight into the technicalities of the fibre, its exclusivity and importance. Back then, I did not know that Ladakh Pashmina Fibre is the finest in the world at 12-15 microns. The Ladakh Pashmina is sourced from Ladakh by Kashmir and other states in India. After working with the artisans, I gained more confidence to launch my label.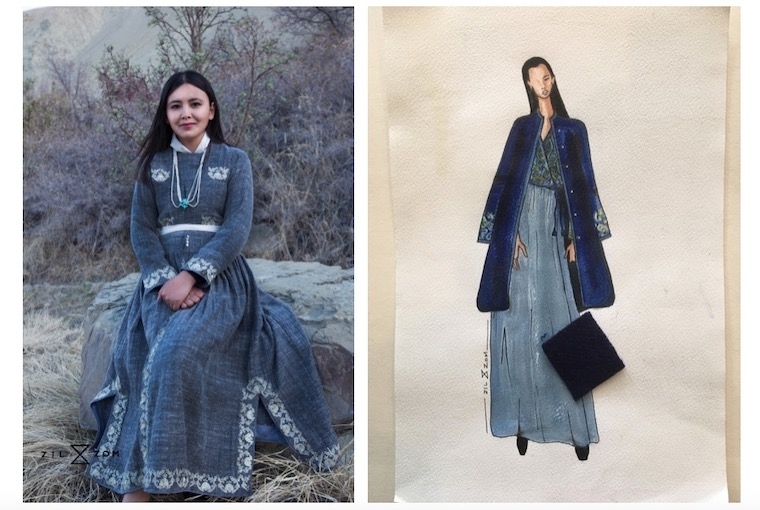 The Label:
ZILZOM is a label that has a blend of both traditional and modern aesthetics that emphasise on the beauty of Ladakh's textile, tradition & culture. I take inspiration from my surroundings. Since my flagship store is based out of Ladakh, I am completely mesmerised by its natural beauty. I've been so inspired by the native textile of Ladakh that I've used the local fabric for my autumn winter collection which includes Ladakh Pashmina shawls, Yak wool, Camel wool and Sheep wool.
I am trying to revive the weaves of Ladakh which are fading away with time. Due to the modernisation, the artisans of Ladakh are looking for more secure jobs and are abandoning their skills this has resulted in loss of the craft. I have been working on my winter collection with the artisans of Ladakh for producing pashmina shawl, (Nambu) Sheep wool, Yak wool and Camel wool using traditional techniques like hand spinning, hand reeling and handloom weaving. It helps me create job opportunities and revive the craft of my town. I have translated my inspiration on the pashmina shawl with the help of combination of hand embroidery which sets it apart from the rest. It has created a new market and demand. I want Ladakh to be recognized by its pashmina, which is the finest in the world. I believe creating awareness is a way of reviving the textile, as people don't even know of its existence.
The collection I would be showcasing as a Gen Next Designer at Lakmé Fashion Week is inspired by the flora of Ladakh, since Ladakh is a cold desert the flora is exclusive to the place. In my collection FLORIFEROUS, I have taken inspiration from the Apricot Blossom and Sea buckthorn and translated through digital art and embroidery on the fabric. The structure, colour of the flora and its exclusivity blew my mind. At first, I did a rough sketch of the elements and added an oriental touch to the details. Once I was certain with the design I was going for, I translated it through digital art (prints) and embroidery onto the garments. The inspiration for the silhouette comes from traditional Ladakhi dress "Goncha" where the gathers and the wrap are the centre of attention.
The Future:
Currently my only focus is on preparing for the show, I want to give in my best so that more opportunities come my way. Right now, I only retail from my flagship store back in Ladakh. Since Ladakh is only functional during the summer season and closed during the other 6 months. I want to be functional throughout the year and not depend on the season. Hence, I would focus more on expanding it to other multi brand stores.