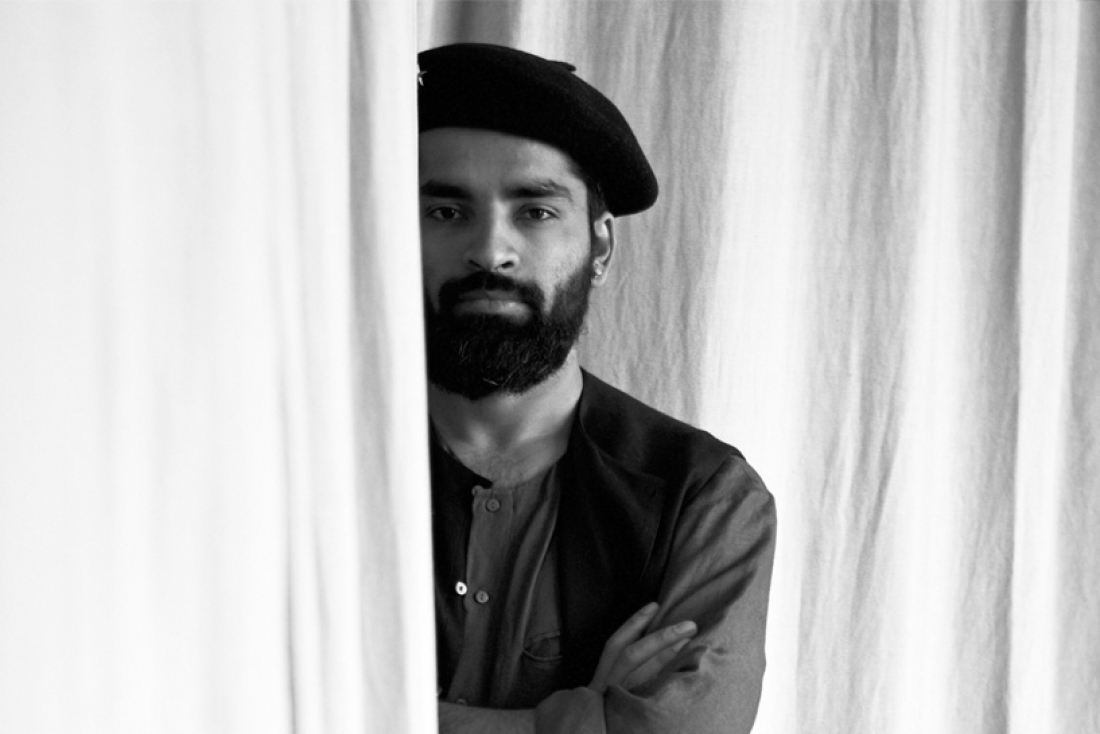 #ThrowbackThursday
with Ujjawal Dubey

How has your creative process evolved, and has it changed over time?
A beginner's inspiration is very direct; you look at people's work and are influenced by the things you like, but as you grow it changes. For me the inspiration came more from the people than their actual work, the thought they lived in, the approach they had towards life. My inspiration is more in everyone and everything around me, music/musicians, history, mythology, the scriptures, travel, cinema, actors, architecture, furniture and photography. What keeps me motivated is my inspiration.

Do you keep any gender in mind while designing? And what influences your art?
The initial concepts are gender-less, it's more about the attitude. I try not to confine myself to the stereotypes of gender.

Gender fluidity has been building up in fashion for a few years. Last year, non-gendered clothes progressed even further. In your opinion, what is the significance of the new trend?
It's great to see both men and women open to experimentation. Women are dressing in power-clothing and men are not shying away from drapes. It's a form of gender equality in my art, I feel.

What is your opinion/view on gender fluidity seeping into our culture, and do you think it will be the next big thing in fashion?
Yes! It definitely is big in fashion but that seeping in our culture will take time, I feel. And lastly, describe your overall design vocabulary. When conceptualising a new piece,

What is the most important aspect to you?
For me, most important is that when you wear a garment, it should make you feel powerful and liberated. The right garment, I believe, empowers you to express yourself fearlessly.

Our conversation with Ujjawal Dubey was first published in our Fashion Issue of 2016. This article is a part of Throwback Thursday series where we take you back in time with our substantial article archive.