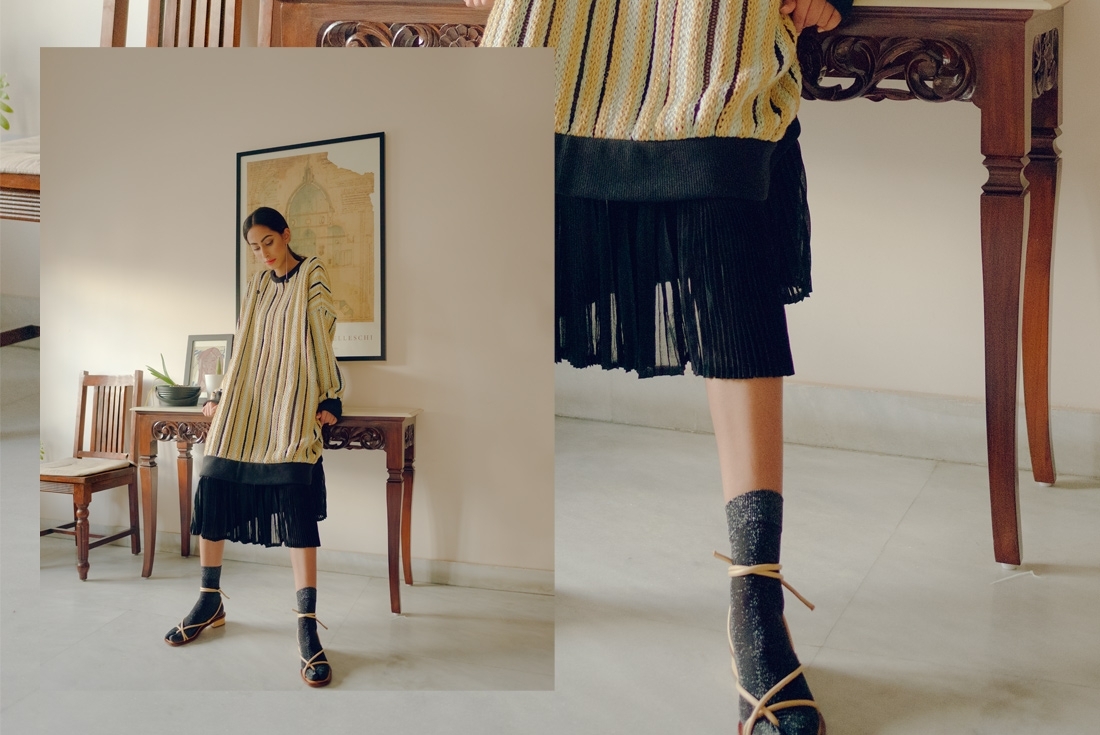 Rinzin Lama and Shenali Sema have one thing in common – an undying love for textile. The brains behind a young fashion label, Untitled Co., their individual creative journeys stemmed from their passion to learn about the intricate craft of developing beautiful, timeless textiles. Growing up, Shenali found inspiration close to home. 'My mother taught herself pattern-making and sewing merely as a hobby, so as children, we only wore clothes that were designed by her. My brother's hand-me-down T-shirts got transformed into drop-waist dresses for me. Quite naturally, she's played a huge role in nurturing my creative aspirations.' Shenali went on to study Textile Design from NID, Ahmedabad, and later found herself pursuing fashion at Central Saint Martins, London. Rinzin's love for design was chiselled during his time at NIFT, where he developed a core understanding of pattern-making and surface ornamentation.

Rinzin spent a few years with Creative Impex, an export house, where he worked closely with some show-stopping brands such as Kenzo, Roberto Cavalli, Moschino and Diesel. This is where he ran into Shenali, who was working as the Creative Director of Morphe, a brand housed under Creative Impex. Together they launched Untitled Co. early this year, driven by the idea of artistic imperfection and Japanese printmaking. 'Our work involves having to balance notions of innovation, design and excellence for which an in-depth research and development is necessary. Design and research go hand-in-hand, and the only way to make it enriching is a conscious understanding of the craft, technique or culture. Our clothes reflect clean lines, coupled with complex surface ornamentations.' Their debut collection, Yosemite, was born as an ode to love. The first piece was created for a friend of the duo, who after having trekked the Yosemite National Park for three hours, found her lover on his knees with a Tiffany's box in his hand.
'The swatch developments started with a single photograph of the Yosemite National Park, taken by our now married friends— the photograph lending its palette of soft pastels with a splash of vermillion to our designs. The collection focuses on a play of textures combining embroidery techniques, cutwork and heat-set pleating. The pieces feature single stitch silk treadle embroidery on double softened washed georgette, gold lurex stitch embroidery on fifties' cotton poplin and ivory Indian georgette.' Last month, they brought their breezy silhouettes on the Lakme Fashion Week ramp, as a part of the Gen Next Winter/Festive edition.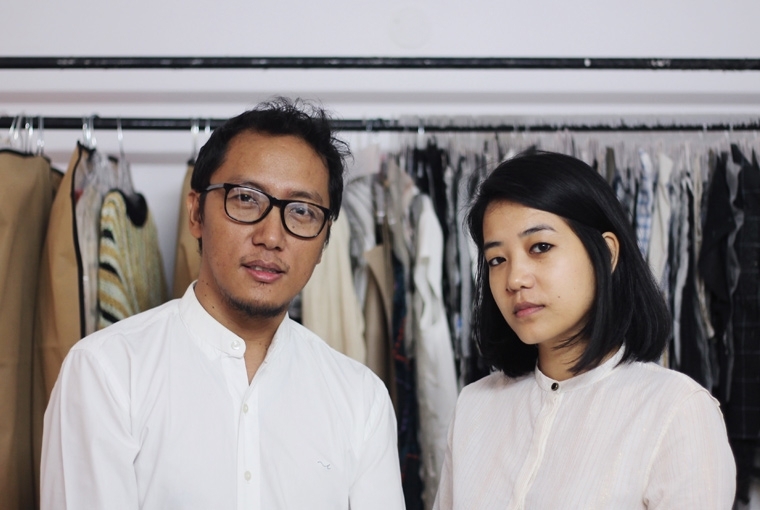 Rinzin Lama and Shenali Sema
Already working on their next collection, the creative duo is aiming for the stars. With an unstoppable energy around them, we are almost certain we'll see them there.


Text Ritupriya Basu