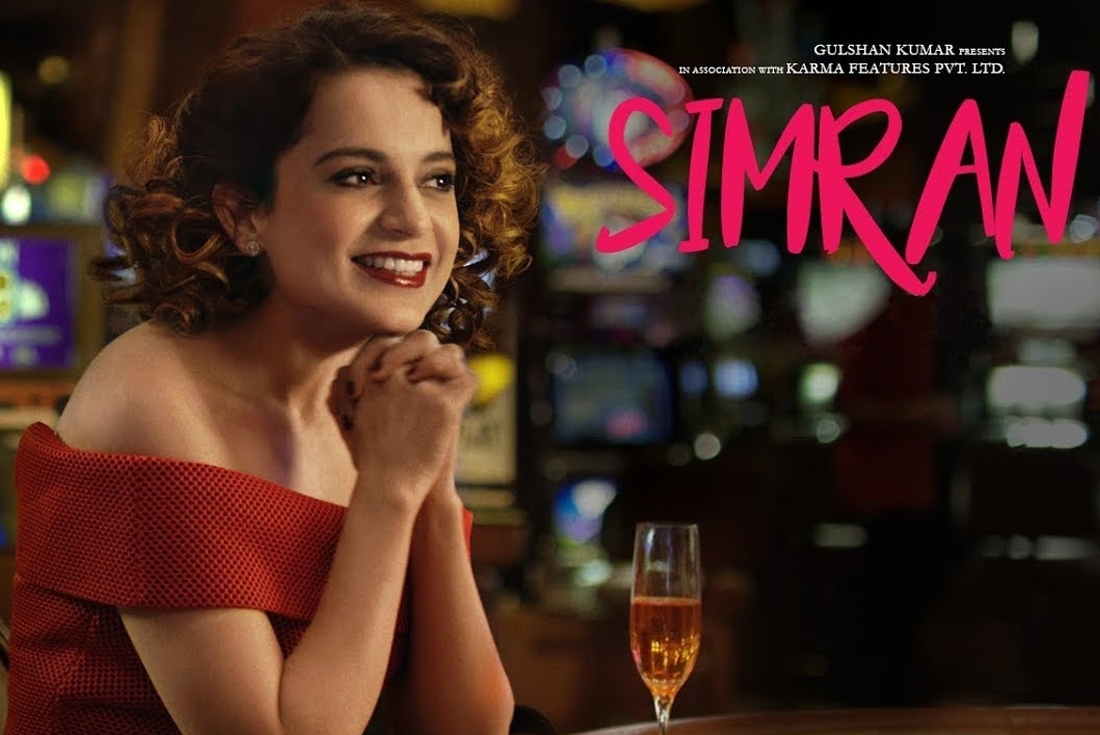 Apurva Asrani
Simran, Screenwriter
Apurva Asrani made his way into the Hindi Film Industry quite early on in life. At the age of 19 to be precise. From a budding career in the meticulous editing profession to stints in directing, scriptwriting and playwriting - he's truly seen the metaphorical stage of performance art transform over the better half of two decades. And he has the many, many accolades to show for it. More than that, the films he's worked on and the people he's worked with, have time and time again reminded us of the power that the medium of film can harness. Using the same as a tool to narrate stories that should be told but aren't dared told by the majority of the industry. None of which could have been possible without Asrani's sheer commitment to every project he's been associated with including the likes of Shahid, City Lights, Children of War and Waiting. All of which have knowingly, and often being lauded across national and international film festivals, the slew of critics and film-goers while managing to set a few records along the way.

With two full-length feature films to his name, previously for Aligarh and more recently for Simran, Asrani is a proven master of words, having written the story, screenplay and dialogues for both. He delves deeper into the art of editing, writing and more, as he talks about everything from his work to his creative process to his latest Hindi comedy-drama, Simran. All of which reveal the many reasons behind why his films must be celebrated as the true story-telling masterpieces that they've been.

Could you give us a rundown of what its been like in the film industry for a writer-editor such as yourself?
Its been an exciting 22 year journey. I've seen the transition from celluloid to digital, from single screens to multiplexes, from multi- starrers to biopics. When I started with Satya, editors were hardly celebrated (with the exception of Renu Saluja), gradually it became cool to be an editor. We started to be seen as more than cutters and joiners; we are now seen as creative collaborators.
After working in editing for so long, what made you try out screenwriting?
I come from a writing background. All through school and college I wrote articles and poetry. Even while I edited films, my satire pieces were regularly published in op-ed pages of newspapers and magazines. Besides, I always thought of editing as screenwriting. We editors often narrate the film differently from what had been originally envisaged. We even add lines, moments, punctuation, like writers do on paper. Shahid became the turning point for me. The film was shot as and when money came in, and we edited simultaneously, often changing the narrative, often adding and subtracting scenes. For this the director suggested I take an additional screenplay credit. This inspired me to write the screenplay of Aligarh that was based on a story idea by Ishani Banerji.

Not much is known about the time you were loosely involved with a British theatre company as a playwright, in the extended sense of the term. Has working in theatre made you want to try out writing in media other than film?
I worked on three British Asian theatre productions as a writer. Theatre teaches you a lot. It teaches you how to make words real through workshops and thorough rehearsals. Hot-seating a character and learning from an instinctive actor is great fodder for a writer. Then you watch the play evolve in rehearsals and add/subtract from the script. Its a fascinating process. I have written television too, but at the end of the day nothing beats film. Your work exists in its pristine form for posterity. Capturing people, moments and atmosphere for eternity. Its a wonderful feeling.

You've partnered up with Hansal Mehta and Rajkummar Rao on three movies so far. How similar or different has your experience been, working with the two on each project?
Hansal and I have done 6 films together and one television show [where I directed him]. He has been a great collaborator and I will always cherish how well we understood each other, how we shared a passion for truth and against injustice. With each film since the year 2000, we went deeper and found a new grammar.

I first saw Raj in LSD and was blown by his talent. When Hansal cast him for Shahid, I knew that this was going to be a special journey. He brings a sincerity, a truth, that is so uncommon today. Editing his scenes is a treat for an editor. Each take has some new magic. I especially enjoyed working with him in Citylights. The film was overcooked a bit, but Raj just transformed into this low IQ, but all heart Rajasthani immigrant, and that was magic. Then again, we worked on Aligarh. Here I wrote his dialogues too and was so chuffed when he said that Aligarh was one of the best scripts he's ever read.

Can you tell us a little about the approach you take with movies that deal with some of the more sensitive issues prevalent in Indian society?
I'm vocal about things that bother me in society and often find myself defending the underdog. I look for the people that don't have a voice, who aren't in the limelight, and are being bullied by the powers that be. They have the most interesting stories that have the power to shatter the mainstream narrative.

When Ishani Banerji sent us the story of Professor Siras, I jumped at it. I wanted to know this man. I wanted to learn about his pain, his solitude. The more I met him [in news stories, interviews and through testimonials] I felt he was misunderstood. And thats true of how the mainstream understands homosexuality, through this heteronormative prism, through labels that it slots you into.

Do you expect Simran to have a similar niche audience, as did the likes of Shahid, Aligarhor City Lights? Or is it intended for a more mainstream audience?
Simran is designed for a wider audience. You can't cast Kangana Ranaut and make a niche film. We never intended that. Hansal Mehta sent me a news story in May 2015 about Sandeep Kaur, an Indian girl in the US who robbed a slew of banks. I was fascinated by her daring and equally fascinated by the ludicrousness of the situation. How could a girl, of average intelligence and with no mean-streak in her body, pull off these heists in the most casual manner, that too without the use of a firearm? I saw an entertainer in this story, but one that also explores the fine line between chasing desires and breaking the law.

Simran is the second feature film for which you've written the story, screenplay and dialogues in their entirety. Has there been any significant change in your scripting sensibilities, the second time around?
I think sensibilities change as you age and mature. Plus the subject at hand also demands a certain kind of energy. Aligarh demanded a more meditative, quieter approach. I saw professor Siras as a dignified man, a philosopher of sorts. I see Praful Patel as almost the opposite. She is still not so mature, not so intelligent, which is probably why she doesn't wear the worlds burden on her shoulders. But she is restless, she is ambitious and she wants to do all the things that she was held back from doing. Therefore the energy of the film is almost the opposite of Aligarh.

In the capacity of a scriptwriter, and a writer at large, to what extent do you personally adopt the age-old phrase, write what you know, into your work.
Its a mix of 'write what you know' and 'explore unchartered territories'. Writers must explore, investigate and learn about new worlds when they write, there's a challenge in that, and the magic of discovery shows in the script. But then they must also mine from real life and fill in stories, people and conflicts that they have lived, that they know. That brings authenticity.

Any new ideas or themes that you've been meaning to experiment with? Perhaps for a new project in the near-future?
I'm writing a film loosely based on my family. The challenge here is to detach and make it about something bigger. Its work in progress.

And lastly, what do you hope Simran succeeds in conveying to the audience at large?
I hope it stops us from taking women for granted. Women can be very virtuous but they can also be really bad-ass. I hope people stop putting them on pedestals—this Bharat mata-Sita Mata-Gau Mata stuff is getting really hypocritical. We need to realise women are as prone to screw up as men are. But all of this said, I just want people to have a laugh and be entertained with Simran.


Text Shristi Singh