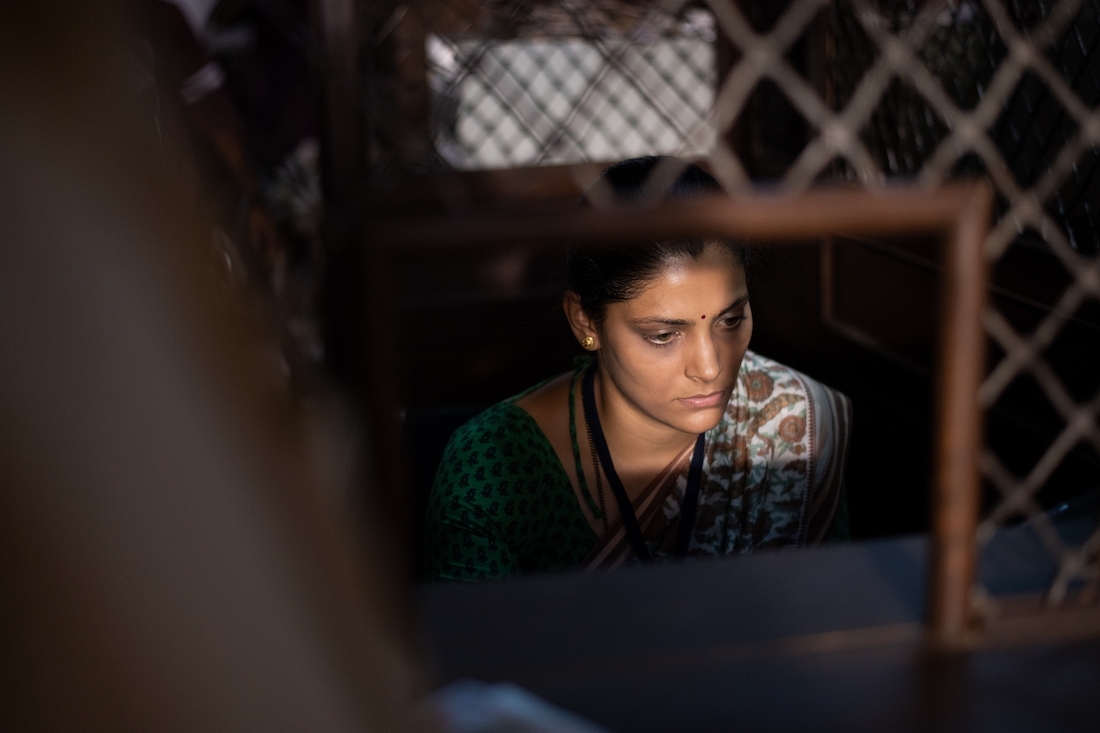 Anurag Kashyap's new Netflix release, Choked: Paisa Bolta Hai, throws rare cinematic spotlight on Mumbai's Marathi, lower middle class life. The portrayal is nuanced and provides a gamut of their hopes, beliefs, aspirations, complications and woes. However, their primary struggle is seeped in the microcosm of a choked kitchen drain, symbolising the macrocosm of the capitalist tragedy that is, money. The peripeteia arises when the protagonist of the film, Sarita, played masterfully by Saiyami Kher, finds a huge sum of money stuffed in the kitchen drain.

Yet, the reversal of fortune is short-lived when demonetisation hits — thrusting the cinematic space in the same chaos as our reality had been. As the movie nears denouement, the overbearing presence of money quite literally chokes the narrative and the viewer, forcing you to acknowledge that with capitalism's dominance over value of human life, truly, Paisa Bolta Hai. In conversation with the filmmaker.

Is directing a feature film for the web different from directing one for the big screen? Is it more challenging?
Not at all. I shoot all my films like a movie. There's also this quality check that you have with Netflix where things have to be of cinema-quality. There's a quality that's maintained, and since I like to shoot it as a movie, I don't think where or how it's going to land. This is my craft. We also like to see it like a film, where anybody watches it is upto them -- but I don't see a difference. I actually find it much more intimate to watch films like this.
What inspired Choked?
It was always the script. This was the first time a script was actually acquired at the FICCI Frames Script Bazaar, where Nihit Bhave was pitching it. It was picked up by Neha, who was working with Phantom at the time and the script was brought to me. This was the first time I was excited to do a film that totally came from outside. The film was picked up in 2015 but we made it last year, and in between demonetisation happened, which kind of seeped into the context of the film.
How did you decide upon your cast and team?
It always starts from the script. We knew that we wanted a Maharashtrian middle-class woman and I had met Saiyami after having done Mirzya. She's from Nasik and she's very Maharashtrian, but the only thing was that she was too young and too fit. The character was a mother to a 10-year-old. So she had to put on weight for the film. So this was the second time after Richa Chaddha played mother to Nawazuddin in Gangs of Wasseypur, we had Saiyami playing a mother, who is at least 32-35. So we first got Saiyami.
Then I wanted somebody from outside — initially we were looking for a musician from Karnataka. I wanted Raghu Dixit, but he was too shy to act. I couldn't find another actor until I saw Moothon (by Geetu Mohandas) and Roshan (Mathew) in it. I thought that he's perfect for the role. He had to work on his music a little bit though but he managed well. The idea was that the characters have come to Bombay to chase their dreams — one of them has given up but the other is still arrogantly striving.