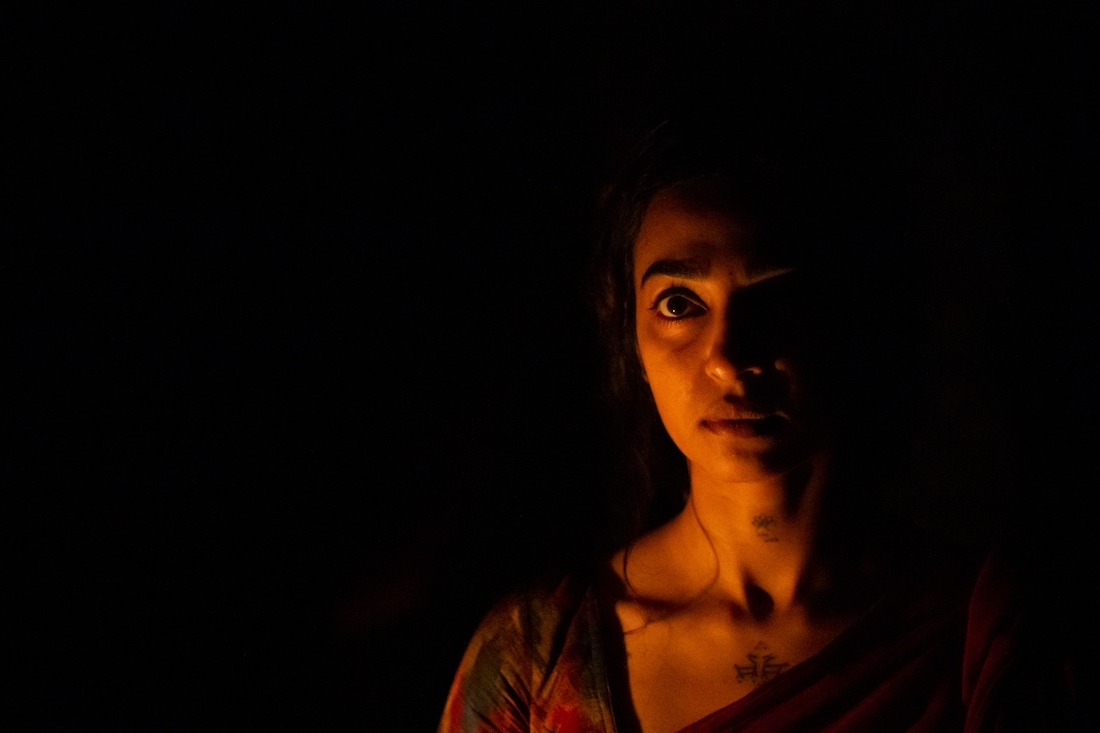 A film still from Raat Akeli Hai by Honey Trehan
Since we got locked down in our homes, I think we all noticed a surge in our appetite for consuming content. Digital platforms saw a massive boost in their numbers and kept churning out content with lightning-speed. As compared to the race of good content, now it was all about putting something new out there— Friday releases, web-series, book readings, podcasts, IGTVs, Reels, the works. But in this pool of creativity, we noticed a few who stood out. This lineup shines the spotlight on them — three cracking debuts, whose films were made for the big screens, but made it to our personal screens thanks to the pandemic. Though a setback for them, the audience definitely rejoiced in watching the content they'd created and in hindsight, made the films reach a much bigger audience.
Meet four debut cinematic storytellers, spanning a range of styles and genres, where the common element is the strength and originality of their respective voices — Honey Trehan, Anvita Dutt, Devanshu & Satyanshu.
Honey Trehan's Raat Akeli Hai on Netflix
As a casting director, Honey Trehan has worked with some fantastic names in the past. For his debut film, Raat Akeli Hai, that premiered on Netflix in July, directing too, like casting, came easy to him. Honey knows his characters like the back of his hand — their beginning, middle and end. That's what makes him a good casting director, but when it came to directing his debut film, he tirelessly worked on the script for almost three years. At 180 minutes, Raat Akeli Hai is a long film, but keeps you on the edge with its whodunnit approach and beautifully cinematography. He lets me in on the journey behind the making of the film:
'When we were shooting for
A
Death in the Gunj
, that was the time when I was looking forward to directing my own film. I had a couple of my own ideas and for that, I was meeting a possible writer to collaborate with. Before meeting the writers, I always like to read their sample work or whatever they have written in the past and stuff like that. That's how Smita's script came to me. When I read the complete script I was like, okay, I know this world. I know these people because I've spent a couple of years in Allahabad and the script talks to me and I knew what I wanted to tell through this film. And that was quite an instinctive decision because on a Friday I got this complete script and on Monday I bought it. We started working on the script for about two and a half years, to make it what I want to shoot. So, it was not about the crime thriller, crime story or whodunnit. It was more like, what is my voice? What do I want to tell and what do I want to talk about through this story?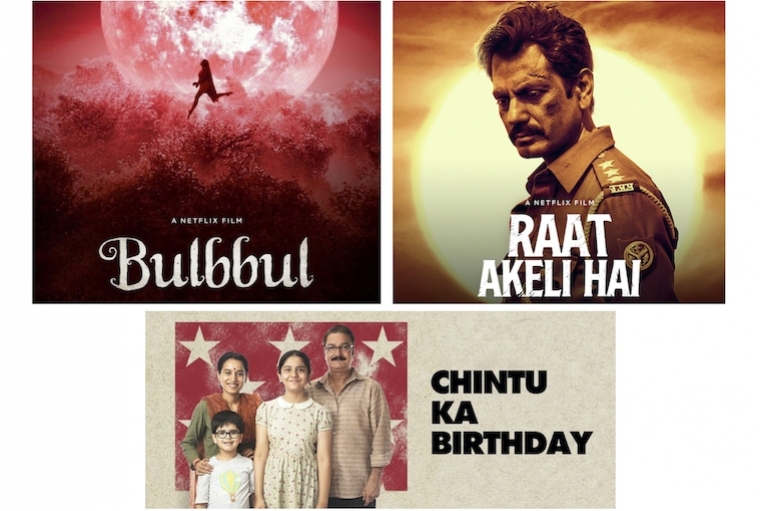 I think that this film being a whodunnit, or a murder mystery, or a crime thriller is a very, very subjective thing. I think it's just a device in the film, the larger thing I want to talk about through this story is the patriarchy — the patriarchal culture of our society, which is more like a curse. We all are part of this patriarchal system and through my character's journey — in fact, all the characters', but largely with my protagonist, Jatil's character — I really wanted to talk about the patriarchy. So that's why, when you watch the film, you clearly see that patriarchy is not coming to him through his mother. She is more progressive, but still that patriarchy is a part of the society and adds to the burden he's carrying. As a cop he has got a case to delve into and while he is handling this case, the more deeper he is getting into, metaphorically, he is getting inside his own self. And at the end of it, how he comes out of his own patriarchal conditioning, that was the larger picture that I wanted to tell.'
Anvita Dutt's Bulbbul, A Netflix Original Feature
Anvita wrote Bulbbul nearly a decade ago, in between her commissioned film assignments. She is a lyricist and dialogue writer. The moment she finished writing it, she experienced a certain amount of possessive love and greed for it. She decided not to pitch it to any director but read it to a friend, Karnesh Ssharma, one half of Clean Slate Films. With five feature film scripts and three web-series outlines in her bank, she has no plans of slowing down as a director. She tells me how Bulbbul was conceived:
'I'm a huge fantasy reader. I love fantasy stories and I was fascinated by the grandmothers' tales, when they always tell you about that haunted house down the end of the road, that woman that walks the streets at night or that tree that you should never sleep under. I love those cautionary tales and Baba Yaga, the Russian version of the Chudail, was the first story I ever read. I was five years old when I read a Baba Yaga story. I think I was always just fascinated by this entire space of folklore, myths and fables. So, when I sat down to write, it organically became what it is. For Bulbbul, I first wrote two pages, then almost a year later, I wrote the entire script. Initially, I wrote it just for myself, and then, when the producers came on board, that changed everything.'
Devanshu and Satyanshu's Chintu ka Birthday on Zee5
Devanshu and Satyanshu were raised in a middle-class family, in a sleepy town called Munger, situated in Bihar. Their evenings were spent glued to television screens, but aspiring to be filmmakers was 'an impossible dream for us,' tells me Satyanshu. While Devanshu somehow followed his dreams of making movies by joining a mass-media college, Satyanshu joined Armed Forces Medical College in Pune to pursue MBBS. In early 2008, Devanshu got a chance to assist Nikhil Advani and around that time, Satyanshu was finishing his MBBS, with filmmaking dreams still unfulfilled. Eventually, he took the plunge, gave up his job as Medical Officer in the Armed Forces and joined Devanshu in Mumbai to make films. By then, the two had already written their first film, Chintu Ka Birthday. A heart-warming film, it was conceived on bits and pieces of paper in lecture halls while the professors spoke about medicine and surgery. They elucidate:
'Our film Chintu ka Birthday was born out of the same fascination we have, with cinema, and with languages and cultures. It carries the values of love and faith that we were brought up with, but is situated in an alien land, a war-zone that has political and historical relevance for all humanity. Working with Arab and American actors, apart from some Indian actors we grew up admiring, was a blessing. As we fulfil our childhood dream, we hope the film manages to touch an emotional chord in your hearts. It is a tribute to the rich and diverse world of cinema and a celebration of our childhood.'
Text Hansika Lohani Mehtani
The filmmakers, Satyanshu and Devanshu