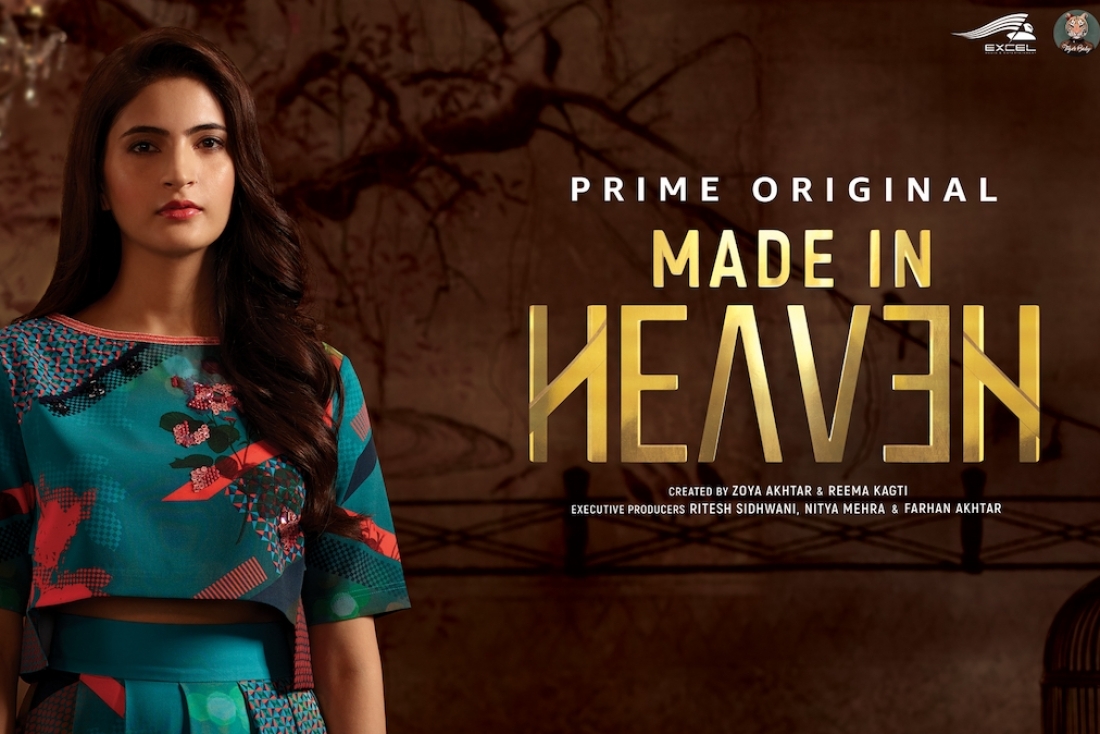 Jazz Kaur from Made In Heaven
Deconstructing female characters
When it comes to female characters there has always been this sense of lack that prevails in the visual medium. As I sit down to write this piece I ponder over female roles that are well fleshed out and represent desires and aspirations of their own. Characters that exist for themselves and not as supplements to the men around. Unfortunately, I could come up with very few names. With OTT platforms attempting to fill in the chasm between commercial Bollywood and the audience's need for good content, we review characters from two of the most talked- about shows this year, Bard of Blood and Made in Heaven.
Jannat Marri from Bard of Blood
There's just something about espionages. It doesn't matter which crevice of the world they've been conceived in, they're almost always preordained to disappoint female viewers. Produced by Red Chillies Entertainment, Bard of Blood is no different. A half baked plot glorifying the us in shallow us vs them situations does no justice to any of its female characters. Isha Khanna, played by Sobhita Dhulipala, attempts to build a conversation around the gender bias faced by women who wish to work on the field, and as she actually goes for her first assignment, her voice is lost because all one can hear is Emraan Hashmi's Kabir Anand or the gunshots being fired.
Jannat, played by the mega talented Kirti Kulhari, has nothing new to offer. She's a textbook stock character placed neatly to lend emotional anchorage and to drive Kabir Anand's narrative further but ironically ends up being the only character who resonates with the viewer till the end. As the unequipped writers delve into complex political territories, Jannat emerges as a true leader deftly dealing with all the problems that come her way. Kulhari's acting prowess makes you root for her till the end and one wishes to see her emerge leading her clan because of the rational decisions she constantly makes. Had I possessed even one poetic bone in my body, I would resort to writing odes for Jannat. An ode for what could have been had she not perished to facilitate Kabir's grand revenge, an ode to highlight the compassion she possessed for her people and an ode about the leadership position that was rightfully hers but she couldn't claim due to her gender and the laws of the land.
Jannat Marri from Bard of Blood
Jazz Kaur from Made in Heaven
On the surface of it, Jazz may seem like the caricature trying hard to fit in with South Delhi's elite. She seems like the probable author of a guide titled Steps to Avoid While Working Your Way Through South Delhi 101 but as you dig deeper and deeper into Jazz's life, it's hard not to relate with her. Made in Heaven's South Delhi is a microcosm of the superficiality that persists in society. As Sobhita Dhulipala's Tara Khanna has seemingly crossed over to the haves from the have nots, Jazz is shown to be doing everything in her power to make that transition. Simply put, Shivani Raghuvanshi's Jaspreet Kaur is every girl out there who dares to venture out in hope for a better life, merely hoping for more. Her means of achieving her dreams may not be universally relatable, but like Jazz, everyone at different phases in their lives wants to fit in.
Backed by Zoya Akhtar, Reema Kagti and Alankrita Shrivastava's tightly woven screenplay, Jazz thrives in every situation, her existence isn't a plot driver for other characters. She just is. Tormented by her own demons, her desires and aspirations, she doesn't need a knight in shining armour to orchestrate a rescue mission in moments of her vulnerability. She might be embarrassed by her neighbourhood but isn't afraid to take charge when it comes to solving her family's mess. As she languorously figures out over the course of nine episodes that grass only appears to be greener on the other side, one can't help but be in awe of her tenacity.

Text Unnati Saini