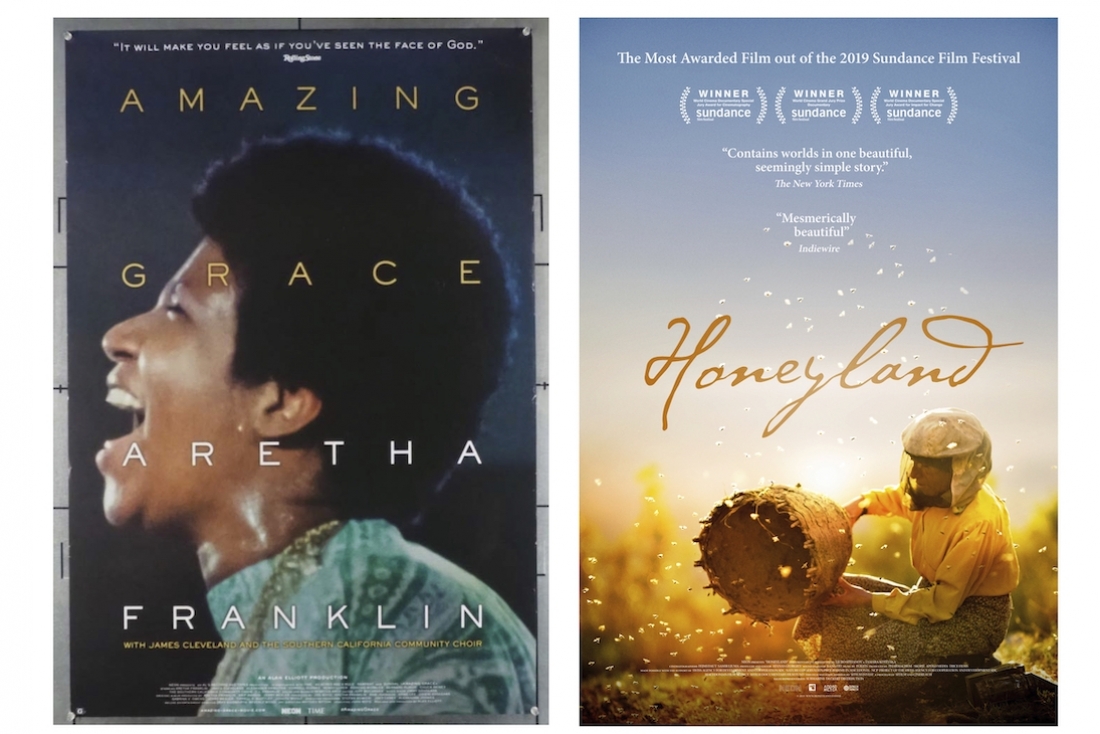 In the recent times, with the popularity of streaming networks such as Netflix, Prime Video and Hotstar, etc., one can sense a rise in the viewership of documentaries. As people are getting more and more inclined towards consuming the visual landscape, documentaries have become a new way to hold onto stories that in a world that otherwise moves too fast. Further, documentaries cannot be simply relegated to the realm of educational videos that decode obscure controversies, rather, documentary makers are now experimenting with new ways of showing cinematic stories that make everyday life clearer. Platform takes a look at the documentaries in 2019 that caught us by our brains.
Honeyland:
Set in rural North Macedonia, Honeyland documents through observing. It asks the viewer to sit, and look slowly at how life unfolds. Honeyland is the story of Hatidze and the bees she shares half of herself with, "half for you, half for me" she says. One sees Hatidze holding honeycombs with her agile fingers. She never gets stung. The bees and her share a relationship. Most of the film is set in Hatidze and her mother's home. Filmmakers Tamara Kotoevska and Ljubo Stefanov spent three years living the isolated lives of these two women. This companionship is visible as both of them lead their lives unperturbed by the gaze of the camera. One gets glimpses of other sides of Hatidze's life as she struggles with family and the state. But just as in real life, these experiences come in fragments, in the film, they remain unknown fragments. The novelistic and woven conflict of the film comes in when her neighbor Hussein realizes how Hatidze makes 10 Euros for one jar. Hussein gradually decides to practice commercial bee keeping. Hatidze, who stays alone with her mother helps him out, but also warns him. She knows how demolishing a relationship of balance with the bees will disturb the order of their world. It is a film that comments on what happens when a demanding human race is careless and reckless towards the ecosystem it inhabits.
Amazing Grace:
Amazing Grace is a documentary that was drowned in time, and has finally reached the shore. Revolving around Aretha Franklin's two-night long 1972 performance, the film has now arrived to the screen with the evolution of technology, and the movement of court procedures. Aretha's performance is the performance that went on to become the biggest selling live gospel album of all time. Captured by Sydney Pollack, Allan Elliot reconstructed and filtered the film in a manner that wouldn't have been previously possible. With both Pollack and Franklin now peacefully buried into the ground, Elliot's work stands as an eulogy if it was possible to shoot one. The film is an ode to the power of Franklin's voice as one sees people huddled together, some of them crying and lost to the moment. Franklin herself is singing with an intensity, beads of sweat rolling down her face with every note she picks. The film doesn't take the tone of rooting Aretha in a historical context, rather, it unabashedly celebrates the duration of two days. One can see Pollack's crew trying to conceal themselves, often balancing themselves at strange angles. The way the shots are framed is reminiscent of how one often struggles to view the singers in crowd full of people. The camera moves and grooves with Athena's sheer brilliance.