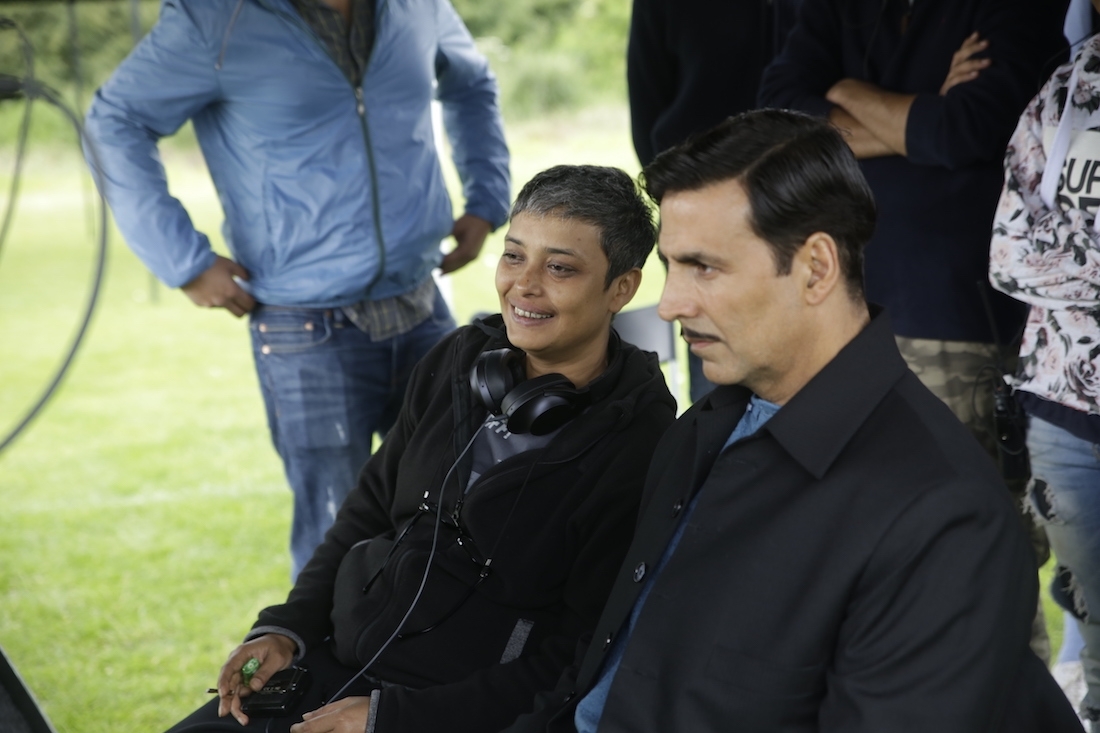 Gold
Filmmaker, Reema Kagti
How would you sum up your journey as a filmmaker so far?
It's been quite a ride since my start as an on-set production assistant. I'm grateful to the universe for letting me do what I love. As a filmmaker, I hope I've grown with each project.

What inspired Gold?
I wanted to make a sports movie because I just love sports movies. My friend Ankur Tewari suggested I look into India's first gold medal in 1948. We started reading and researching. The material just jumped out at me and I was hooked by the potential of the idea. It was much more than a sports movie, it was also about the birth of our nation.

Can you give me a blurb on the story?
It's a historical sports drama inspired by India's first Olympic gold medal.

Was it a challenge to put 12 crucial years of India's history in limited runtime? How does the script summarise the period?
Yes, it was challenging. Co-story writer Rajesh Devraj and I did struggle with the volume of the historical facts and what to use, what to keep out. The film is set against the backdrop of the Freedom Struggle and Indian independence.

Tell me how the cast and production team got together on the project.
The film got the green light once Akshay [Kumar] came on board. The casting was handled by Nandini Shrikent. She did extensive tests initially, based on which we shortlisted and then zeroed in on the actors. The challenge was to get a lot of them to start playing hockey reasonably well in three months' time. I already had decided to work with Aimee McDaniel who brought in Hockey Specialist Michael Nobbs to work with the guys.

Alvaro Gutierrez came on as DOP for this film, as I had worked with him earlier on second unit for Luck by Chance and Zindagi Na Milegi Dobara. Apart from the way he shoots, I really like the way he preps a movie. Sachin Jigar came on for music. With every period film, there comes a tough challenge to get the look and feel as accurate as possible. The production designers Paul Rowan and Shailaja Sharma along with Avan Contractor and Dianne Commissariat from Bblunt for hair, Tarannum Khan for makeup, Payal Saluja for wardrobe have contributed significantly to get a feel of the era. I had worked with Viral Thakkar on Talaash and trust him immensely, which is why I decided to work with him on Gold. Finally Ayush Ahuja came on as the sound designer as I really liked his vision for the film.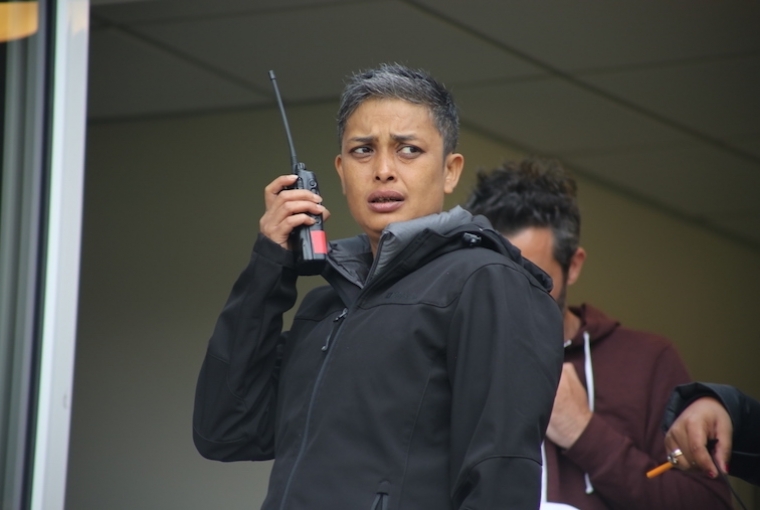 I am curious to know some tales from the sets. Something that may have moved you, rattled you, had you in splits or been a great learning experience…
Honestly I was very rattled with the first hockey session with the actors. Most of them were simply terrible! But I have to mention the amount of training each person put in and finally ended up convincingly playing their parts on screen. By and large it was a happy set with many pranksters. Akshay is legendary in this department. On day he pretended to be a journalist and enlisted my help to prank Mouni. Akshay's absolutely crazy questions and Mouni's earnest responses, all being recorded by sound were just hysterical and had the whole crew in splits. We also had a boys-in-skirts contest on set which developed into an extremely competitive talent contest after Akshay and Ritesh threw in hefty cash prizes for the winners. This turned out to be the funniest two hours on set that we ever had on Gold, and it was just epic.

Take me behind your creative process.
That's even more challenging than squeezing 12 years into two-and-a-half-hours' runtime. Basically it starts always with the germ of an idea that I obsess about till it becomes a script. And then I obsess about the script till it becomes a film.

What were the biggest obstacles that came your way on this journey?
Weather. The bulk of our schedule was in the north of England, Yorkshire and it was an absolute nightmare shooting under constantly shifting weather conditions. I can't thank the cast and crew enough for hanging in there and getting things done. The other thing was all the vehicles we used in the film— they had to be specifically from the period. That also meant these were all very old, and however well maintained, tended to just stop working and caused serious delays.

What does winning mean to you?
In terms of board games etc. I tend to be competitive and like to win. In the larger context of life, I believe competing is more important.

What is next?
A holiday first and then I start work on a show for Amazon to be co-produced by Tiger Baby and Excel Media.


Text Soumya Mukerji