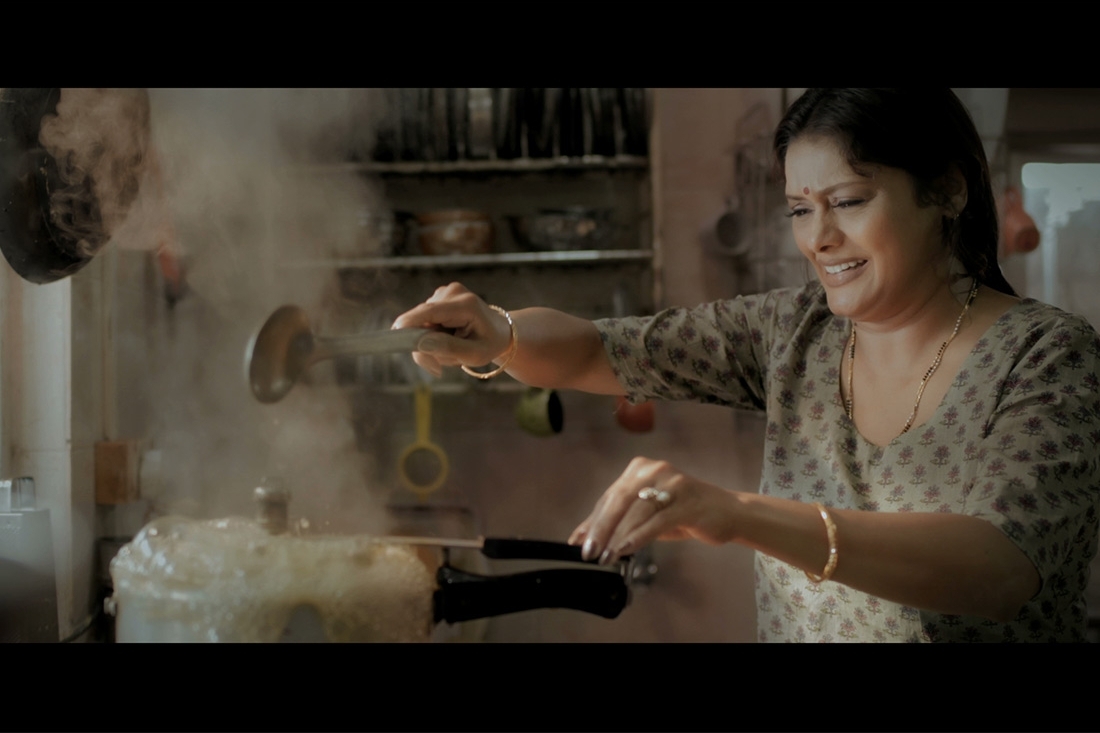 still from Pressure Cooker
For a young girl, where going to the cinema was not an easy option, Heena Dsouza explored her love for films through theatre and peotry. She took bold steps to mould her passion into a career. Pressure Cooker is her effort to look at the changing modernising worlds of commodity and sexuality from the eyes of a middle aged Mumbai woman. She shares why she picked a heartfelt portrayal of relatable characters in a perfect 90s nostalgia. Excerpts.
Tell us a little about your childhood. Was cinema a big part of it?
I grew up in Udaipur in a conservative Sindhi family when watching films in the cinema hall wasn't considered something decent people. I saw my first film in theatre when I was in 11th grade. I remember being very nervous because I had lied to my father about it. So while growing up, I wasn't actively involved in cinema. It was just a mere source of entertainment for me. However I had a very keen interest in storytelling and poetry and was very active in theatre and drama during college. During school, I used to go to All India Radio to narrate self composed poems in Yuva Vani programme.

What was your moment of realisation of filmmaking?
I moved to Mumbai in 2010 for work when I developed a keen interest for theatre. I used to attend plays almost every weekend and sometimes during the week. I was working as a content writer in an educational firm, developing multimedia content for schools and at that time I had no idea that I would end up making films. The opportunity was very accidental; I moved to a company called Homeveda which was co-owned by Vinay Mishra who also owned a digital short film platform called Humaramovie. Both companies operated in same building. So watching short films being made gave me the confidence and the itch to make my own short film. So I wrote a short film script and pitched it to Humaramovie. The film called Vighna Bharta, was produced under a budget of 20k which went on being viral on YouTube. Since then, I have made five short films, documentary and a few corporate ads. I am now an in-house director, writer and script curator with Humaramovie.

Give us a blurb on Pressure Cooker in your own words?
As women, we often shy away from expressing our sexuality and expect men to take the first initiative. So to put it simply, Pressure Cooker for me is a story about a housewife who comes to a realisation that her marriage is missing romance and takes the initiative to mend the situation.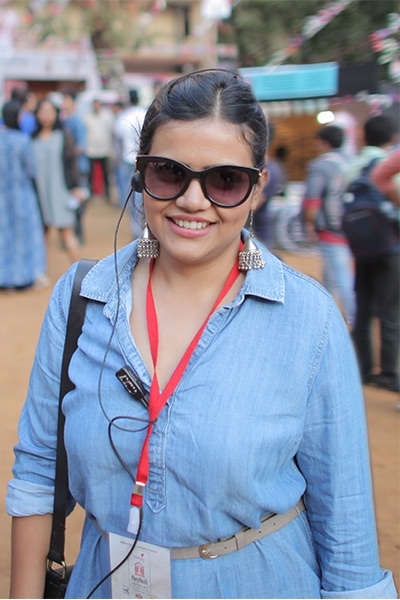 'I feel that everyday life is so complex and interesting that we don't need to add superficiality in order to make cinema engaging.'
The film is set in Bombay during the 90s. How did the setting contribute to the story?
90s was a time when home appliances started becoming common in Indian households. Those who have grown up during the 90s must have seen the same washing machine, mixer, TV being used while growing up, no matter how many times it required repairing. Our relationship with small materialistic things used to be as intimate as human bonds. Change of any kind was considered very intimidating and people used to believe in mending things rather than changing them whenever they became inconvenient. Hence I felt that the setting is very appropriate to draw a parallel between today's use, throw or upgrade era versus an era, where people had patience and tolerance to sustain relationships; be it marriage or otherwise.

How does the film represent your voice as a filmmaker?
While growing up I have mostly seen mainstream cinema where the stories and characters are often portrayed larger than life. Even though I enjoy watching mainstream masala movies every now and then, I feel that everyday life is so complex and interesting that we don't need to add superficiality in order to make cinema engaging. Pressure Cooker is a very real and relatable story because that's how couples used to be in 90s. I have never seen my parents kissing or romancing openly and yet they shared a very deep marital bond. I was very particular about how the film should end. I wanted to create an intimate moment between the couple without making it unnecessarily over dramatic. So I thought of my mom and dad, and how they would behave in a situation like this. So as a filmmaker I am very interested in stories that explore human relationship, behaviour and everyday life.

Pallavi Joshi finds a new space with this short film on digital media... Can you tell us more about the casting process?
When we were casting for the film I didn't have Pallavi in mind. I met a few actors before her and it somehow didn't workout with them. It was Vinay Mishra (producer of the film and owner of Humaramovie) who randomly suggested her name during a casual lunch discussion. Once I heard her name, I was obsessed. She felt so apt for the role that I couldn't imagine anyone but her playing the character of Swati. So I approached her with my fingers crossed and thankfully everything worked out well. She is such a graceful and effortless actor and at the same time very disciplined and ethical. Working with her was an absolute delight and a dream come true.
still from Pressure Cooker
What else are you looking forward to in 2018?
I have recently finished writing a web-series that we are currently pitching to various digital platforms. It is a ten-episode comedy series that explores women sexuality based on real life situations and stories gathered from women of different age groups.
Other than this my documentary series call 'The Hello Project' is on the verge of completion. It a 5 episode doc-series which is about a 9 day hitchhiking trip from Mumbai to Goa in a budget of 100 Rs a day that I did with two of my friends. Again, it a very true account of our travel that has been shot by me without any involvement of a camera crew or team. I am really looking forward to it's release.


Text Garima Gupta