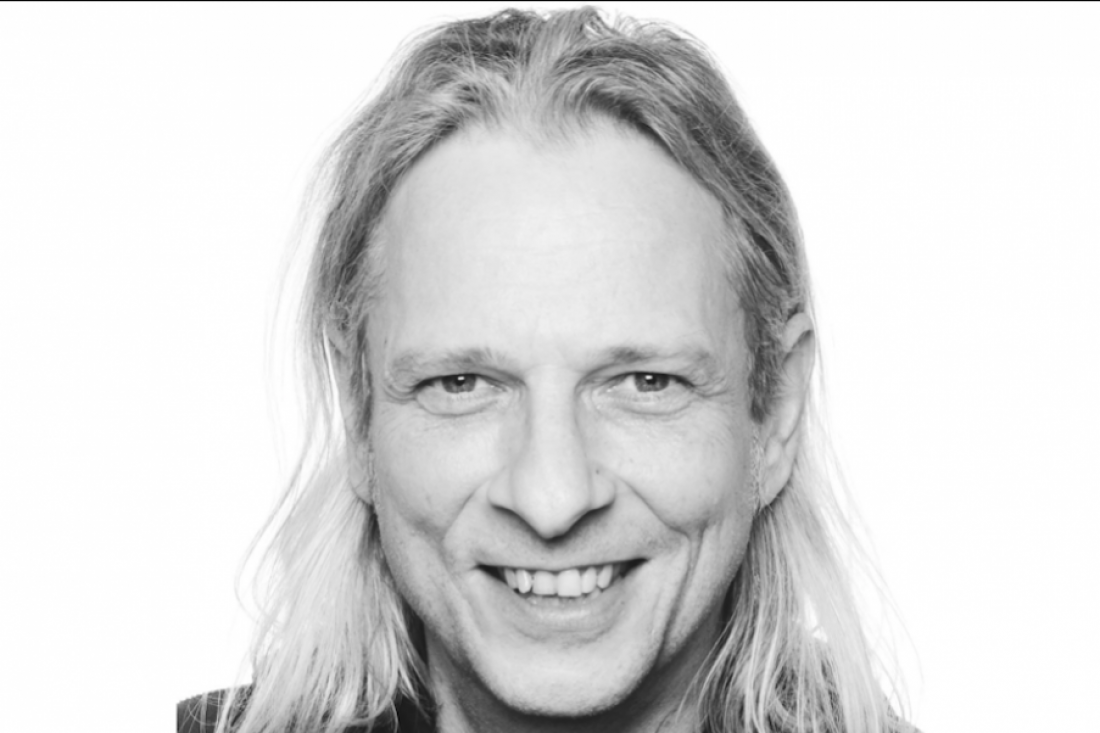 There aren't many names in the field of film studies that have a passion for football and films and have managed to bring the two together in a way that Jan Tilman Schwab has. Jan Tilman Schwab is a film historian, publicist and journalist, editor, lecturer and educator. Since the publication of his book Fußball im Film – Lexikon des Fußballfilms(Football in Films – Lexicon of Football Films, 2006) he specialized on different aspects of football and film culture. Based in Kiel and Berlin, Tilman publishes on a regular basis and works as curator, co-curator and adviser for various football film festivals, such as 11mm – Internationales Fußballfilmfestival (Berlin), Kicking & Screening (New York City), Cinefoot – Festival de Cinema de Futebol (Rio de Janeiro), La Lucarne – Festival du Film de Football (Paris), Yokohama Football Film Festival (Japan), Shoot – Copenhagen Football Festival (Copenhagen). Furthering his curatorial repertpire, he is the man behind the Football – A beautiful life, a 6-day film programme preseted by Serendipity Arts Festival 2018, which is also an official collateral event of the 49th International Film Festival of India (IFFI).

Here we had a chance to talk to him before his upcoming programme.
Tell us a little bit about yourself, how your passion for films emerged and how your journey has been so far.
It's difficult to say when or how my passion for films emerged as this passion was there right from the beginning. I couldn't think back to a time when I wouldn't have loved films already. As a child, I wasn't really allowed to watch as many films as I had wanted to watch. But my parents were often away on conferences or musical events and, then, my grand-mother took care of me and she loved films as well. So, we watched all kinds of films together. Later, I went on for cinema studies in Berlin and Paris and, then, worked in all kinds of cinematographic fields: as lecturer at university, as teacher for pupils, as curator of festivals, as publicist and film historian.
When and how did your focus shifted towards the sport of football in films.
Same story again. My love for football was there right from the beginning. And never changed. Today, I am as football-mad as I had been as a child. In a way, I always found it totally logical that my love for football and my love for films did, one day, lead me to my Lexicon of Football Films and to everything that followed thereafter. But, in fact, the Lexicon started by pure coincidence. For a minor university project on sports films I – as the major football fan in the seminar – had to collect a pure filmographic list of football films: just title, country, year, director. I phoned a publisher in Munich because a monograph on football films was supposedly sold out and I needed a copy for my research. So I phoned him only to find out that this book had been announced, but never had been published. As the publisher expressed how much he had wanted to bring out a book on football films, I just lied claiming that I would work on exactly that – a Lexicon of Football Film project. He asked how many pages/films I'd already gathered, so I lied again: around 100. He asked whether I could send him about 20 pages till Monday. I said, of course. Then I had a lot of work over the course of that weekend. But on Monday, I delivered some 20 pages and we had a book project. The Lexicon turned out to become a book of 1,100 pages, far too expensive to become a bestseller. But that's another story…
Still from Libre Indirecto (Indirect Free-Kick)
What was the main inspiration behind putting together 'Football – A beautiful life'?
The main inspiration behind 'Football – A beautiful life' is the great artist from India, Riyas Komu. He is a great football fan and believes, like me, in the potential of football for education, inspiration, creation, integration. His concept of "football as the best movement of civilian on earth" deeply impressed me. Every football match, Riyas claims and I agree, teaches a lesson. Riyas proposed me to Serendipity. After they decided I should be the curator I tried to fulfil their wishes and guidelines. I know that football is very popular in Goa and other places in India, but overall not the leading sport. So I intended to present films that could teach even football experts some more lessons and still should have an appeal also for spectators that are not at all football fans. I am not naïve enough anymore to believe that a couple of films could make the world a better place. But if our films help to make football a little bit more popular in India, then I, personally, would be very very happy.
Tell us more about your curatorial process behind the project?
Well, I tried to compile a programme of football films that had to be entertaining, of course, in the first place. Never bore an audience! But I also wanted to present films that have a high educational potential, films that the spectator could learn something from, be it from the film's content/story or from its form/structure. With film talks, interviews and other events we will try to profit from this potential. As curator, my major intentions, of course, were to select some of the finest football films there are. As a German, I am happy to present two of the best German football films, both with a distinct historical perspective. I am very happy that we can open the programme with a football film from India! For the rest, I have tried to collect films from (almost) all continents and all kinds of formats: short and feature films plus a film of middle length, documentaries and fiction films plus a mockumentary, comedies and dramas and documentaries that tell stories of triumph and setbacks. The audience should get enough opportunities to laugh and weep… That's the plan.
Still from Lebanon Wins the World Cup
What are your views on the current film culture and the role of film festivals and how it affects today's film culture?
The current film culture is changing completely. We won't be able to tell how much cinema will change in the digital age. I strongly believe that cinema will never die. But with all those screens around in the digital age, all those platforms and screening devices, it will be difficult for many cinemas to survive. The more important will become film festivals, then, as one day maybe the only place for filmmakers, film journalists and film aficionados to interact and interchange in person, not in blogs or posts or text messages or…
How has your experience been working with the Serendipity Arts Festival?
I was told that 'Football – A beautiful life' is a present of Serendipity Arts Festival to the people of Panjim for its 175th anniversary and I always considered myself as the lucky guy who was invited to go shopping for football films to be screened for all for free. That is what I loved most about the project: That Serendipity has the films to be screened for free! Thanks to my personal contacts to some producers/directors we could get some films for, let's say, minimum fee because our concept of free access was equally convincing… During the curatorial process itself I was deeply impressed of how well organized Serendipity works. Especially Moakshaa Vohra from Serendipity held our project in very tight hands of organization, very strict timetables, very disciplined workflow. As a German who works for several football film festivals I can tell you that a lot of the festivals I know could learn a bit from that young lady who did all the paperwork, negotiations, contracts, correspondence... That's stuff I am not so good with. So, yes, quite frankly, I am extremely thankful to Riyas Komu and Serendipity to have chosen me. And to all collaborators who helped organize this programme. A job well done!
Still from Sudani from Nigeria
Do you have any particular favourites from the documentaries of 'Football – A beautiful life'. If yes, then please tell us why?
I don't know whether you have children. But if you had more than one child and you were being asked which one is your favourite I truly hope that you will answer the same as I do: Impossible to tell. I love all the same! Might not be true, but all the films not mentioned as favourite would turn sulky… Let's consider these films to be my children for a week. Let's leave this question unanswered.
What are your future artistic ambitions? Are there any more goals to be met?
One day, I would like to see my Lexicon and Archive of Football Films to be institutionalized. I want football films like a kind of world heritage to be gathered, saved, documented, studied and, of course, shown. Typical for me, that would mean that my job as film curator would become redundant as any kind of search engine could propose football film programmes, then. But I am afraid that in the digital age we forget to archive our cultural goods. And that a lot of films that never made it to Netflix or wherever would just disappear. We should preserve our cinematographic heritage! Not only that of football films, of course. But I could take on that specific job…

TEXT Nidhi Verma