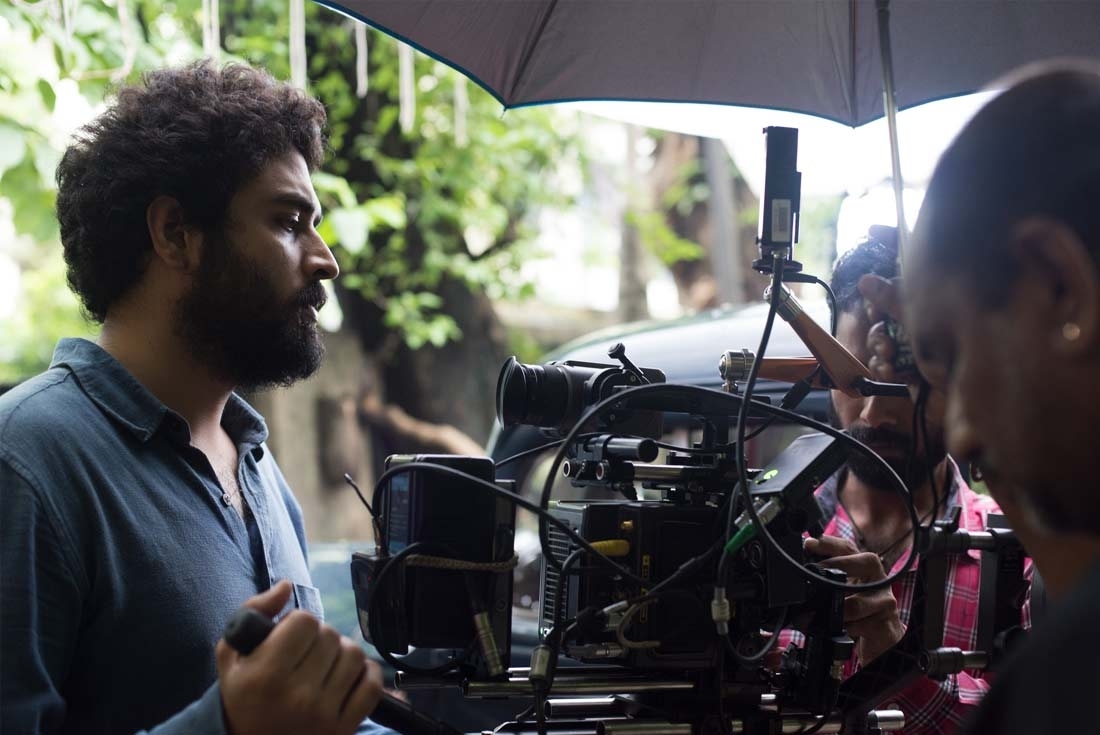 Jonaki
Filmmaker, Aditya Vikram Sengupta
A year ago, when I was interviewing jim Sarbh (Known for Neerja, Padmavati) for a piece, he told me that he is busy shooting for a film in Calcutta that he is really looking forward to. He didn't know how to describe it, all he said was, 'It is abstract, every frame is like a painting and extremely thought provoking.' Googling about it back then didn't give me many results except that it's shot by Aditya Vikram Sengupta who last film, Labor of Love, was hurrahed across festivals and even got him a National Award. Cut to now, when the same film titled Jonaki is starting its festival run, I was curious to talk to the filmmaker about its treatment, and if it will break the conventions of storytelling like his first film. Excerpts from a telephonic conversation with Aditya Vikram Sengupta.

Can you describe Jonaki in your own words.
I was very close to my grandmother. And when she was passing, she was in coma or a few days. That was the time when the family dealt with the passing as a very normal matter of fact manner. Like generally how you deal with the passing of an old person. And then it mainly becomes a get together for the other relatives and everyone comes so you don't really feel the loss at that point of time. For me, when I used to visit her at the hospital, I used to see her...eyes slightly open, she would murmur indistinctly. And I used to keep wondering as to what she is thinking. Because I knew that there is definitely something that is going on inside her. And as I was growing up, she used to tell me stories about her childhood. How she lost her father at a very young age and how he had gone to Oxford to study. And she was from a very wealthy and cultured family. But after her father's death, everything fell apart after and she got married very young. So she was always in a lot of pain about her childhood and her life in general. So all these stories she used to tell me, I used to imagine them in a certain way because I was a child and I would obviously makeup my own spaces and environment. All that clubbed along with what I would imagine she would be thinking when she was in coma and what state she was in. All that combined with the dreams and nightmares I started having after four months of her passing. All together kind off started to create the treatment of the film. When I started having those nightmares, I used to wake up with a lot of guilt and I used to dream that she is calling me up from the crematorium. So all these feelings were very difficult to explain through a clear narrative. It was a mixture of all these themes. it was a mixture of the nightmares; it was a mixture of what I thought she would be thinking in her coma. All the mixture of all the stories she told me while I was a child. And the feelings that remained with me created the treatment and in order to get that treatment I had to kind of recreate whatever felt right for me in that space. And what felt right for me and what created a sensation of loss and longing which obviously turned out to be a bit abstract because I am exposing someone else to a different side of myself and a very personal dream of what I had seen. So the person who was expressing it will be clear about the feeling maybe. But there are parts that I have fictionalized a little. And created a context so that the person who is watching is not lost because the earlier version of the film without context. Because earlier i wanted to keep it as true to my dreams and nightmares. But that became too disconnected as an art form. That became a useless exercise because I was making it so that the people feel connected to it also. it's not a million people but atleast I want ten people to connect with it.

You have broken certain boundaries to create Jonaki. I read somewhere that each frame is like a painting, each scene is thought provoking. So exactly how abstract is Jonaki?
For me, it's very clear but other people are finding it abstract. And honestly, I wouldn't say it is abstract really because it's a very different way of storytelling. It happened very spontaneously, it wasn't a carefully thought out treatment or anything. But mainly it is a mixture of a lot of things.
How important was the setting of the film?
it's not really set anywhere but obviously the family that we're talking about is from Calcutta and there parts of it that we shot in the hills. A lot of the imagery was inspired from certain areas in the hills. But it is mainly talking about a family in Calcutta at a particular point of time and it also reflects many families from Calcutta that were close to the British and kind of adopted British lifestyle and ways. And those kind of families are very hard to find now and are getting extinct. It's a certain kind of people that you also find in Calcutta with other kinds. It will be wrong for me to say that is based in Calcutta as it is not set in any real time and space really

How long did you work on the script?
I was earlier working on a script that will now release in next winter but I shelved it for a year and a half because I had worked too much on it and I thought it would be nice to just let it be and distant myself and revisit it after sometime. Because I was also losing perspective on that script as I was over working it. and it was getting more and more complex, so that's when I started writing Jonaki. But the feeling of the script has always remained with me since many years.

How do you think you have evolved as a filmmaker since your first film?
At every step, I am learning something new. But with labor of Love, we worked on a shoestring budget completely. From working on a tight budget and produce a film for really cheap and that we made with our own money and had a very small team. Every step was a learning...from like even going to the festivals, how things pan out there, how to create publicity materials, etc. Then we started this film and again it was a completely new challenge and all that what we had learnt in the earlier film, all changed. Even editing, it was really enriching to edit this film because I edited it for almost a year and although it is a simple process but one little change here and there was making a huge difference. Every day I am learning something new about the craft.

Lolita Chatterjee now 81 is making her comeback with your film…could you tell me a bit about your casting process?
When I first started writing the film, we were considering two people for my grandmother's role we were considering two people. There was Lolita Chatterjee and we had spoken to this lady called Imanuel Riva who was the actress in Amour. She had watched my earlier film and she really liked it but she was very old and was not keeping too well to come down and shoot. And the other I was exploring was Lolita Chatterjee and i was tilting towards her because she is Bengali and I felt that she understood the context and everything a lot better. And she looked the time I was showing in the film. So she is absolutely that character. She is exactly what I wanted to show and it was very easy to discuss the film with her, explain the scenes and all of that. The rest of the casting happened based on the requirement of the film and nothing else.

Text Hansika Lohani Mehtani