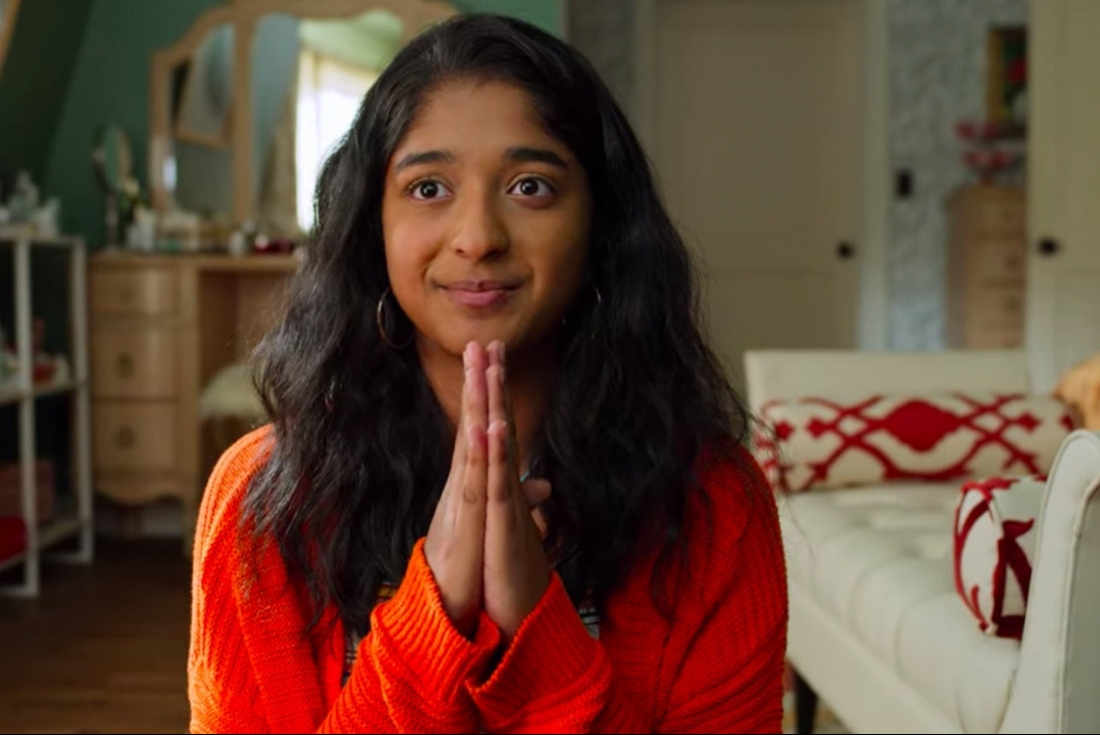 A still from Never Have I Ever
Never Have I Ever, a coming-of-age saga was recently renewed for a second season. Produced by Mindy Kaling and written by her in collaboration with Lang Fisher, the show is loosely based on Mindy's own life. The show is set on a simple premise: lack of representation of the various members of the South Asian community in the mainstream. While growing up, Mindy barely had individuals similar to her to look up to and this is what makes the show worth talking about in contemporary times. The 10-episode long season one had multiple directors, some American and some of Indian descent.
Kabir Akhtar was one of the directors brought on board to direct two episodes (..Been the loneliest boy in the world,…Started a nuclear war). Kabir began his career as an editor but later moved to directing and helmed the opening segment for the 63rd Emmy Awards, while also directing a segment for the 84th Academy Awards. In 2016, he won an Emmy in the Outstanding Single-Camera Picture Editing For A Comedy Series category for Crazy Ex-Girlfriend, an award that later led to a lot more opportunities. Kabir also has a Bollywood connection — he is a cousin to filmmakers Zoya and Farhan Akhtar — but isn't too familiar with the industry. We spoke to Kabir about the representation of South Asian characters in Hollywood and how the big platforms are finally investing in diverse shows.
Never Have I Ever has been very well received by the audience. Did you anticipate this?
Whenever you make a movie or a series, you can never predict if it will become a hit, you just try to make the best thing you can. So when a project I've worked on becomes as popular as this one and resonates with so many people, it is always unexpected, welcome, and thrilling.
You have a close Bollywood connection too that people are not aware about. Are you familiar with the industry and would you ever consider creating something back in or for India?
It would be great to make a movie back in the motherland, especially to find a way to collaborate with Zoya and Farhan, since we've spent so much time together even as little kids.
It's a fun show to be honest and I'm guessing you had a lot of fun directing it.
It was extremely fun. The scripts were so good, and the cast was too, despite some of them being very new to professional acting. I feel very lucky that storytelling is my job, and I can't wait to get back to it.
I want to understand that if you're directing only a couple episodes as director, where does the involvement begin? Does the collaboration begin during the writing process? How was it working with Mindy Kaling?
Before I start shooting, there are a couple weeks of preparation time, when I first get the scripts and have conversations about concepts, production, and most importantly, the tone of the show. It's a time of asking questions and working with the writers to make sure the scripts are as tight as possible, since they are of course the roadmap we will follow on set. Mindy Kaling was awesome to work with, such a generous collaborator, and I'm looking forward to working with her more.
Also, since the show has multiple directors, how challenging it is to maintain the overall tone/consistency?
The job is a little bit like jumping onto a moving train and immediately driving it. Every director has a different approach and different vision, but the most fun part of the job is always collaborating with others. Since the cast and crew are all the same throughout a season, the train ride may feel a little different but it's still the same train, and we're all aiming for the same destination together.
Since the show talks about a South Asian girl in a western country, how do you create a character that is not reduced to the colour of their skin?
It's great to be in this industry at a time when people in power are finally taking the issues of on-screen representation seriously. For a long time, minority characters were often depicted as two-dimensional stereotypes. So it's important to create characters as humans, with fully realized backstories, hopes, and fears, and not just as punchlines with exaggerated accents or mannerisms.
Do you feel that there is genuine investment by the big platforms to invest in diverse shows or do you think they're simply monetising on 'brand wokeness'?
If they don't make a genuine effort to involve as many diverse creative voices as possible, they risk boycotts and backlash. Audiences are very smart and sophisticated, and many will not spend their time or money on content that feels out-of-step with the times. It's wonderful that previously marginalized voices can now have more opportunities to be heard, in a more authentic way than ever before.
I for one think times have changed now. One has to be very careful about how/what they speak. You have to be politically correct all the time. As someone who dabbles in comedy and also belongs to a minority community, what do you feel about that?
Being 'politically correct' basically means 'being considerate of others not like you.' Some types of comedy are built around punching down, getting a laugh at the expense of those who aren't on equal footing to respond. I always think that's mean, not funny. For years, scripts were written with so-called 'jokes' that were just making fun of minorities and the less-fortunate. Those writers delighted in making themselves feel superior while promoting hurtful stereotypes. I'm glad things are changing nowadays. I always work to include a spectrum of voices in the production process, to make sure that scenes and jokes are being filmed thoughtfully. Comedy isn't funny when it hurts people's feelings.
The show has been renewed for a second season. Congratulations! So what happens now? Has the preparation begun already?
It's so awesome that the show will be back for more. Right now, I am just waiting for production in L.A. to ramp back up, the whole town is uncertain of 'when' and 'how' anything is going to happen.
Have you made good use of the pandemic time? What are you most excited to go back to?
Our cat is thrilled that we've been home so much, but I'm eagerly looking forward to being back on set. It has been four months and counting since I last called 'cut.' Can't wait to get back to it, but in the meantime staying home, practicing social distancing, trying to be part of the solution and not part of the problem.
What are the shows you've been watching lately?
I finally got to watch The Wire, finished the whole thing in just a couple weeks. We've been rewatching classic seasons of Doctor Who, and I just watched Devs by Alex Garland and loved it. I love all of his movies and this series was beautifully made and very inspiring.

Text
Hansika Lohani Mehtani