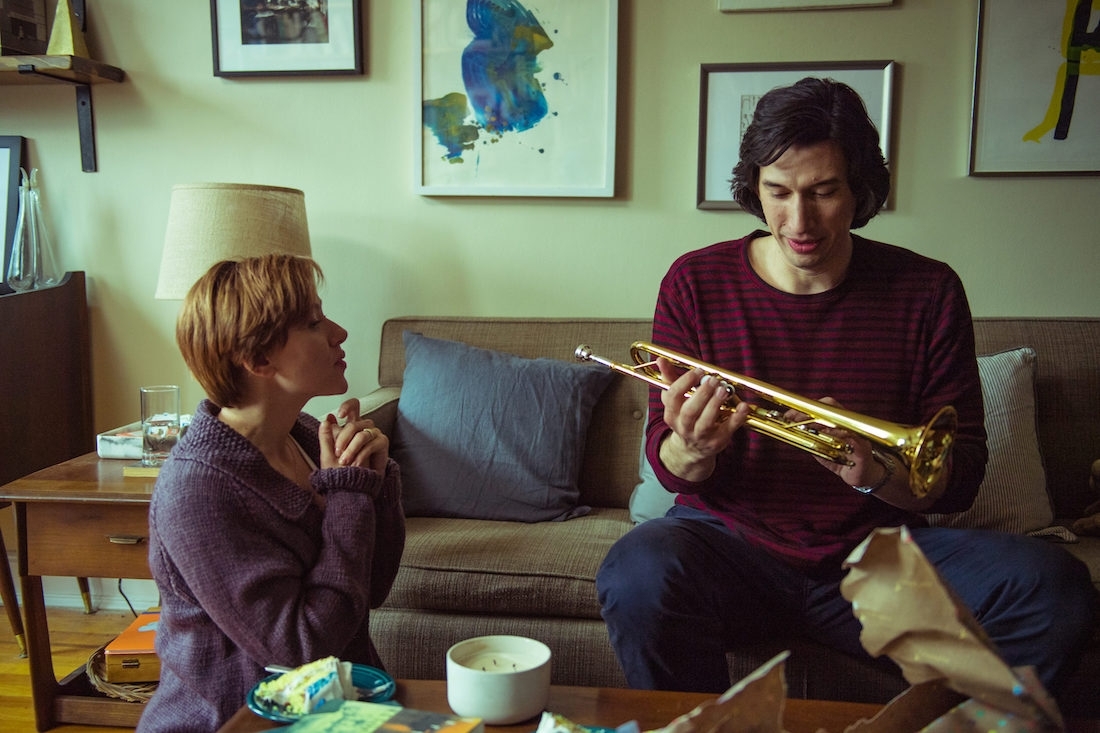 In order to think about cinema, it is important to think about the burden of the words it carries, and the burden of the words it is carried by. In calling "Marriage Story" as Marriage Story instead of "A" Marriage Story or "The" Marriage Story, Noah Baumbach is perhaps trying to tell us about the common nature of marriage which is fated to end in divorce. In moving away from making the title specific, the movie is a phrase that is already a part of the colloquial language, an experience everyone you know can advise you about. It doesn't matter then if it is Nicole's own mother, or the many lawyers Charlie meets, all of them seem to know a thing or two about marriages falling apart, and that is the ultimate marriage story.
Marriage Story comes across as a story centred around how Nicole (Scarlett Johnson) and Charlie's (Adam Driver) separation turns to a misunderstood divorce. Nicole only wants to divorce Charlie because she wants to be an individual and stop being a collective. She is exhausted of being denied a "piece of earth" that is hers. But at the same time, she is scared. She doesn't want to be reduced to redundancy while Charlie's play goes to Broadway, and receives the prestigious McArthur Grant. But more importantly, she wants to avoid damage to Henry (Azhy Robertson), Nicole and Charlie's eight-year-old son. And as complicated as adult relationships get, Nicole still feels affection for Charlie, she wants to stay friends with him. But no matter how much the two of them try to articulate the agonising feeling they're going through; the tragedy of the story lies in the preconception of how a divorce is supposed to be. And under the heavy layer of this supposition, Nicole and Charlie go unheard.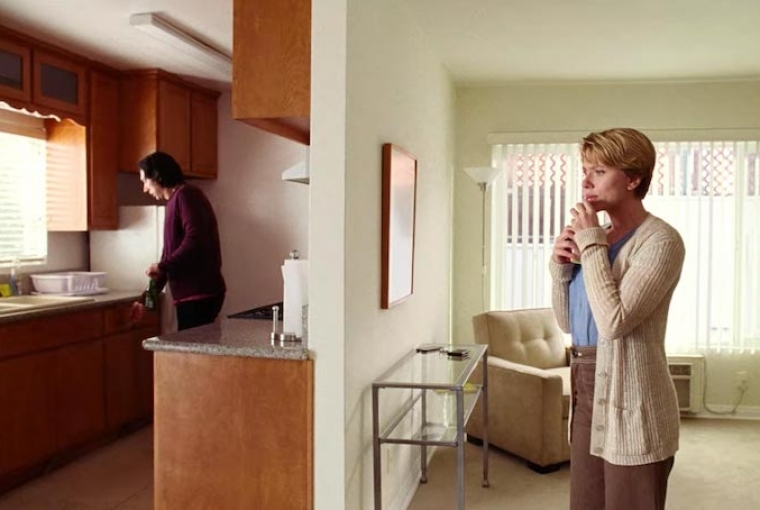 Nicole is seen whining about the divorce time and again, she starts uncontrollably rambling in front of the woman directing her T.V. pilot who Nicole thinks is about to suggest a therapist to her. Nicole is aware that she is a stereotype for others before they see her as a human being. Nora Fanshaw (Laura Dern), a suggested lawyer, takes off her heels and listens to her, but only to outdo Nicole's gentle appeal to stay friends with Charlie, and not want any money with the ugly aggression of lawyers and the court. Even though Nora asserts, "We'll do it as gently as possible. Tell me a little bit more about what's going on. Because a part of what we're going to do together is tell your story", despite the film's emphasis on the space available in Los Angeles, no one in the film seems to understand the space Nicole sees herself in. While Nora attempts to give Nicole an individual voice, Nicole is hurt when she argues against Charlie in court, saying personal things both Nicole and Charlie wish they hadn't told their lawyers.
Caught in this misunderstanding divorce, the only person who seems to share the intensity of the divorce with Nicole and Charlie is their son Henry. He is not a child who has been denied the knowledge of divorce. He is aware of the divorce in a manner that really shouldn't be asked of an eight-year-old kid. He decides to do things in a way where he makes separate time for Nicole, and separate time for Charlie. He makes his own decisions to save his parents from holding a discussion. But flaky as children are, Henry begins to like California more. He likes his friends here better than New York. He wishes Charlie would just move to California. And he wishes Halloween was already over. The viewer wonders if he is wishing for Halloween to be over, or the draining drama of Nicole and Charlie's divorce. With excruciatingly competitive parents, one feels Charlie's heart breaking as Henry grows comfortable in his new space. Charlie keeps repeating, "We're a New York family" to whoever he can, only to know the reality of the space in Los Angeles.
One could say that the movie is heavy on Charlie, with his side of the story absent. But perhaps, this absence speaks of how the divorce initially doesn't really sink in for him. He doesn't believe the reality of it not because he is in denial, but because he seems unbothered to the point of indifference. It is only later when he realises that Nicole and Henry do not plan on moving to New York that his distress sets in. Though loved by G-Ma's (Julie Hagerty) and Nicole's sister (Merrit Wever), and skilled in making a family out of everyone, Charlie finds it difficult to make a family out of his own marriage. While he tries to take Nicole's decisions like her moods, not making her feel bad about them, he emerges into full bloom when Nicole walks into the new house he gets in Los Angeles and begins commenting about the empty space on his walls. In the brutal aftermath of their meeting in court, both Nicole and Charlie claw aggressively at each other till the moment Charlie painfully yells how he wishes Nicole were dead. But in the gruesome moment, Charlie gets hurt by his own words even before they reach Nicole. And very masterfully, it is next to this moment of utter hate that Baumbach places a moment of love. Nicole and Henry cry to each other in an empty, overwhelming Los Angeles apartment, seeking each other's warmth in the land of abundant space. This movie is a must watch for anyone, who has been reduced to an everyone, reduced to a generalisation even once in their lives.

Text Muskan Nagpal